4 Flexible Recruiting Solutions for Growing Businesses
At a glance
Get the talent you need: Companies that are just starting out and in high-growth mode often need more people quickly but have limited resources and time to devote to recruiting.
Achieve your growth goals: Flexible solutions (like temporary-to-permanent and contract models) allow you to get the right people in the right seats to complete critical projects and fulfill customers' needs.
Next steps: Aprio Talent Solutions provides tailored and fully customizable recruiting solutions and hiring models to help you build your team.
Schedule a consultation with Aprio today
The full story:
Organizations, particularly startups, that experience rapid or hyper-growth often undergo major transformations in very short periods of time. New projects rise out of emerging customer needs, and organizations find they need more people — quickly — to help achieve goals while keeping operations running smoothly.
But when you have limited resources and time, as well as uncertainty around future hiring needs, it can be hard to deploy a strategic, long-term recruiting strategy. Fortunately, there are flexible solutions you can use today to help get the right people in the right seats to support your business.
First, determine your needs
Do you have a project that requires a specific skill set or level of expertise? If the answer is yes, then you likely need to create a statement of work to effectively recruit the right talent before you choose which hiring model to utilize. A statement of work clearly defines the responsibilities, duties, expectations and even liabilities that exist between a worker and the business in question.
You can use the statement of work to describe in detail the work that you're asking a potential hire to perform, including instructions, tasks, requirements and conditions associated with completing the project. The statement of work also creates more understanding and transparency over what is not included in a particular project or not an expectation of the agreement. This will protect your business from the potential risks associated with hiring an employee to complete a job, especially contract or temporary-to-permanent employees.
Second, choose your hiring model
There are various models to choose from depending on the scope of the project(s) you need to complete and your business's needs and budget. The most common models include:
1. Permanent placement
Let's say that you are embarking on a strategic project that will drive your business over a period of five, 10 or even 15 years. You may decide that you need to bring a full-time team member into your organization, one who can contribute to your success over the short and long term. Of course, making a permanent hire also means you need to invest in comprehensive training, access to tools and employee benefits, among other essentials. If committing to permanent placement doesn't fit your business model and financial needs at this point, then consider the following options.
2. Temporary-to-permanent hire
If you need the right talent for a project with specifically defined work activities, deliverables, timeline of execution and pricing, but envision making them a long-term member of your team, then a temporary-to-permanent hiring arrangement would be the most feasible for your business. Not only do these types of arrangements allow you to hire talent for projects quickly, but they also allow the individual to become accustomed to your team, culture and the organization as a whole before they become a full-time member. This also gives you more flexibility and reduces risk around hiring decisions.
3. Contract hire
At the most basic level, a contract hire begins a contractual agreement with your business to provide a service for a set fee during a set period of time. Contract hires can be particularly useful for businesses that are entering peak busy and high-growth seasons or are kicking off a special project of any scope that requires specialized expertise.
Utilizing contract hires is a good way to maximize your budget and control overhead during a critical time for your business. Since most businesses will hire these professionals for short-term projects only, they will often enter into a full-time contract for a minimum of three months.
4. Fractional hire
In a literal sense, a "fractional hire" refers to an employee who works a fraction of the time a standard, full-time employee would work. Over the past few years, fractional hiring has become a popular strategy for companies that are experiencing rapid growth and need a high-level executive or C-suite professional to perform important duties needed to take the company to the next level. In many cases, fractional hires perform essential and critical business tasks without requiring leadership to overextend their existing executives. Fractional hires are also more affordable alternatives to hiring a full-time executive or C-suite leader. These cost savings can be especially helpful for companies that are just starting up or are experiencing significant growth, but don't have the funds to invest in a full-time employee to perform key strategic responsibilities.
The bottom line
Today's job market is saturated with top talent, and it can be hard to find the right person whose skills, personality, experience and background align with your organization.
Let Aprio Talent Solutions lead the way. Our deep network and unique combination of data intelligence, integrated technology and industry expertise help us deliver high-quality candidates with proven track records, relevant experience and the right personalities to businesses across the US and Canada.
We offer a wide variety of recruiting and hiring models that can be tailored to your specific business needs and limit the risks associated with rapid growth. Plus, our team members specialize in designing full-career lifecycle solutions, from entry-level positions to the C-suite.
Schedule a consultation with us today to learn more.
Related resources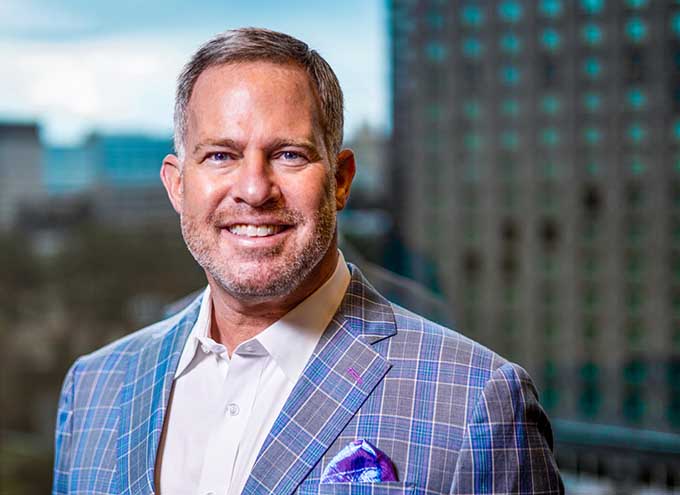 I provide advisory and digital transformation and IT solutions to businesses of all sizes — from start-ups to Fortune 500 companies. I advise C-level executives and key business decision-makers, as well as technology, sales and marketing professionals. My solutions are relevant to any industry, but I primarily focus on the healthcare, financial services, consumer goods, manufacturing and retail sectors.
Eric, a former Berkshire Hathaway CFO, advises companies walking through transitions and transactions or seeking to accelerate growth. He has more than 25 years of financial leadership experience accelerating growth, navigating acquisitions, finding capital to fund growth, and facilitating successful exits for founders and investors, including a sale to Berkshire Hathaway. He's seen time and again that the most important responsibility of a CEO or founder is to provide clarity, particularly during the first 100 days of an inflection point.