4 Key Technology Trends for Real Estate in 2022
At a glance
Real estate goes digital: Real estate is just one of the many industries that has embraced new tools and technology to better serve clients and stay competitive through the pandemic.
Trends to transform: Below, we outline four of the most impactful trends we expect to see sweep the real estate sector heading into 2022.
Next steps: Aprio's technologists and digital transformation experts can help you take advantage of these trends to grow your real estate business next year and beyond.
Schedule a free consultation with our team today
The full story:
A surprising outcome of the COVID-19 pandemic has been the mass adoption of technology by a wide range of industries and sectors — including real estate.
As cases start to rise again globally, more property owners and operators, developers, builders and other real estate professionals will need to embrace tech trends to meet their clients' needs — from the desire for more flexibility, to safety concerns, to the next generation's evolving preferences.
Though the benefits of technology abound, many professionals in the industry are intimidated by it. In fact, according to the National Association of REALTORS®, 48% of real estate professionals say that keeping up with technology evolution is one of the biggest challenges they currently face.[1]
The key to successfully adopting technology is knowing what is worth capitalizing on. Here are some of the trends we expect to see in the sector in 2022.
1. Increased adoption of augmented and virtual reality
If rising COVID-19 cases give way to another round of state lockdowns and mandates, then expect to see a rise in the usage of augmented and virtual reality to enhance the property search experience. Virtual tours, for instance, give buyers an immersive view of potential properties; advancements in the technology have made the experience just as helpful as in-person tours, except with greater convenience and time savings.
Though many commercial and residential real estate professionals already use drones to capture aerial imagery, we expect the adoption rate of these tools to grow exponentially. Professionals will continue to use drones to capture compelling imagery for marketing purposes and inspection for buyers and tenants who want to thoroughly search properties before buying or leasing them.
2. Mobile tools help buyers find properties wherever they are
The vast majority of real estate professionals already use web-based tools to curate property searches for their clients. But many of these platforms are not optimized for mobile, which is essential for potential buyers to either view properties from afar (especially in light of more stringent COVID-19 regulations) or on the go.
Property managers should also consider purchasing or developing proprietary mobile apps to provide key services. For instance, some managers are offering access to apps that allow tenants, homeowners and residents to manage their properties, surface maintenance or home service requests, and more.
3. Blockchain-fueled technology that offers more security and convenience to buyers
"Blockchain" and "real estate" are two terms you don't often see used together. But like so many other industries, blockchain is disrupting traditional real estate processes, especially in the area of contracts and security.
According to AI Multiple, a prominent analyst in the technology space, some real estate organizations have introduced "smart contracts" into transactions with clients. Smart contracts are developed off of the blockchain, which inputs and creates contract conditions using an algorithmic code. After the recipient meets all of the necessary terms and conditions, the contract itself is activated, facilitating an exchange of assets.
From a time and efficiency perspective, this technology can be hugely beneficial to the real estate industry, because it eliminates the need for liaisons and verifications via banks. What's more, due to the highly secure nature of the blockchain, smart contracts can help reduce the chance of fraud or a data breach.
4. Business intelligence and analytics that allow realtors to better meet clients' needs
The very nature of real estate transactions means that multiple players are involved in the process at any given time — from buyers and sellers all the way to property owners, agents and attorneys. Surprisingly, the industry has been slower to adopt tools that not only organize key personal and transaction-related information, but also analyze clients' behavior and provide measurable insights that enable future process improvement.
That will change in 2022. With in-person interactions limited due to COVID-19, we expect more real estate professionals to adopt analytics tools, customer relationship management (CRM) systems and other business intelligence platforms that allow them to do business better and faster.
The bottom line
Digital transformation is a comprehensive and complex endeavor that requires strategic forethought, expertise and total buy-in to ensure long-term success. Aprio's Digital Transformation and Cybersecurity Advisory Services team has experience helping real estate professionals create technology solutions that drive revenue and accelerate speed to value.
Are you ready to start your digital transformation journey? Schedule a free, no-obligation consultation with our team today.
Related resources
[1] "Real Estate in a Digital Age ─ 2019 Report," National Association of REALTORS® Research Group, 2019, https://www.nar.realtor/sites/default/files/documents/2019-real-estate-in-a-digital-age-08-22-2019.pdf, accessed September 2021.
Stay informed with Aprio.
Get industry news and leading insights delivered straight to your inbox.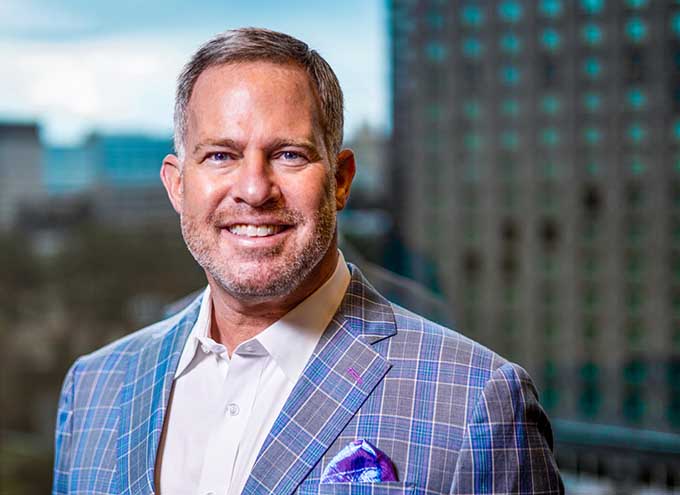 I provide advisory and digital transformation and IT solutions to businesses of all sizes — from start-ups to Fortune 500 companies. I advise C-level executives and key business decision-makers, as well as technology, sales and marketing professionals. My solutions are relevant to any industry, but I primarily focus on the healthcare, financial services, consumer goods, manufacturing and retail sectors.