6 Key Tech Industry Insights and What They Mean for Your Business
2023 Third Quarter Report
What we are seeing in technology
Software venture capital (VC) deals have declined as economic uncertainty and rising capital costs have dealmakers sidelined. Despite the decline in venture capital activity, interest in artificial intelligence (AI) has surged to nearly two billion global ChatGPT visits. Tech layoffs, while still high, have eased compared to 2022 as tech workers now seek AI-related jobs. Post-pandemic, tech spending increased through 2022 with the focus now shifting to AI as the driver of future tech spending.
1. Software venture capital deals further decline
Post-pandemic software venture capital deals continue to decline in 2023 due to greater economic uncertainty and a higher cost of capital. Tech-friendly Silicon Valley Bank's failure and expectations that the Federal Reserve (Fed) will keep interest rates higher-for-longer have resulted in tighter financial conditions, which may drive companies to explore non-traditional funding sources.
What this means for you: Expect lending standards to remain tight in the near-term and the cost of capital to remain high. Under these conditions, focus on minimizing burn rate and executing shortest payback operating initiatives. Further, expect valuations to remain suppressed with smaller rounds of funding and more milestone-driven terms.
2. The revolution of ChatGPT is indicated by its rapid growth in visits
While venture capital deal activity has slumped, AI has been a bright spot. The flagship generative AI, ChatGPT, saw monthly visits skyrocket to nearly two billion worldwide earlier this year. More recently, monthly visits have settled around 1.5 billion, though many believe this is tied to the seasonality of the school year; visits are expected to increase once the college school year fully resumes.
What this means for you: The masses are adopting generative AI into their personal and business endeavors. With many companies, such as Shopify, Snap and Stripe using ChatGPT at a commercial level, consider incorporating generative AI into your business to scale and remain competitive.
3. Back-to-school months will likely bring increased interest in ChatGPT
Google Trend data reveals that ChatGPT general web and YouTube searches are high. The strong correlation suggests that many are looking to videos to learn as much as possible about this new technology. Though searches have softened in recent months, this may be attributed to reduced usage by students during the summer months.
What this means for you: Even though generative AI and ChatGPT have come by storm, the technology is still very much in the early stages. As technology evolves, look to stay ahead of the curve by taking advantage of generative AI's new developments, such as AutoGPT and Code Interpreter.
4. Tech layoffs decline as companies begin hiring AI-related jobs
Following a surge of tech layoffs in 2022, layoffs have since slowed in 2023 as many tech workers that were once fearful that they would be replaced by AI, are now lining up for AI-related jobs, as companies make a big push for AI capabilities.
What this means for you: With AI considered potentially as a new platform, look to aggressively train existing talent while recruiting top-tier talent from firms that are downsizing to facilitate adoption of AI into your business operation.
5. "Higher-for-longer" interest rates may lead to further deflation of online prices
Online prices marked eleven consecutive monthly declines as the Fed's quantitative tightening drives prices lower. While inflation in offline prices has declined from their highs, they continue to grow at above-average levels.
What this means for you: Following the Fed's Jackson Hole conference, many expect interest rates to remain "higher-for-longer." This may cause deflationary price trends across eCommerce to continue. Historically, online prices tend to be deflationary due to lower operating costs, lower barriers to entry and greater competition than brick-and-mortar stores.
6. AI initiatives may drive tech spending higher
Tech spending increased post-pandemic as the value of cloud-based infrastructure was paramount. While the current economic uncertainty may slow tech spending, the push for AI and its projected impact on productivity may keep tech spending higher in the coming years.
What this means for you: Companies are aggressively embracing AI. Early signs imply that corporate AI spending may result in overall tech spending remaining elevated in the years to come. With the economy expected to slow, plan to allocate a greater portion of your tech budget to AI because of its abilities of foundation scaling and lowering overhead costs.
Disclosures
Investment advisory services are offered by Aprio Wealth Management, LLC, a Securities and Exchange Commission Registered Investment Advisor. Opinions expressed are as of the current date (September 10, 2023) and subject to change without notice. Aprio Wealth Management, LLC shall not be responsible for any trading decisions, damages, or other losses resulting from, or related to, the information, data, analyses or opinions contained herein or their use, which do not constitute investment advice, are provided as of the date written, are provided solely for informational purposes and therefore are not an offer to buy or sell a security. This commentary is for informational purposes only and has not been tailored to suit any individual. References to specific securities or investment options should not be considered an offer to purchase or sell that specific investment.
This commentary contains certain forward-looking statements. Forward-looking statements involve known and unknown risks, uncertainties and other factors which may cause the actual results to differ materially and/or substantially from any future results, performance or achievements expressed or implied by those projected in the forward-looking statements for any reason.
No graph, chart, or formula in this presentation can be used in and of itself to determine which securities to buy or sell, when to buy or sell securities, whether to invest using this investment strategy, or whether to engage Aprio Wealth Management, LLC's investment advisory services.
Investments in securities are subject to investment risk, including possible loss of principal. Prices of securities may fluctuate from time to time and may even become valueless. Any securities mentioned in this commentary are not FDIC-insured, may lose value, and are not guaranteed by a bank or other financial institution. Before making any investment decision, investors should read and consider all the relevant investment product information. Investors should seriously consider if the investment is suitable for them by referencing their own financial position, investment objectives, and risk profile before making any investment decision. There can be no assurance that any financial strategy will be successful.
Securities offered through Purshe Kaplan Sterling Investments. Member FINRA/SIPC. Investment Advisory Services offered through Aprio Wealth Management, LLC, a registered investment advisor. Aprio Wealth Management, LLC and the Aprio Group of Companies are not affiliated with Purshe Kaplan Sterling Investments.
Stay informed with Aprio.
Get industry news and leading insights delivered straight to your inbox.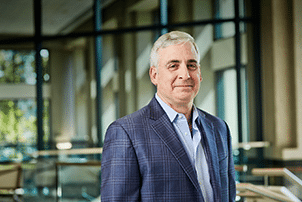 Mitchell is the partner-in-charge of Aprio's Tax practice as well as the Technology & Biosciences group. He has been a partner since 1990 with Aprio, which is the largest Georgia-based tax, accounting and consulting firm. Mitchell works with companies in the software, gaming, clean tech, financial technology (FinTech), health care IT, processing, biosciences (biotech and medical device) and manufacturing industries. Whether a company is pre-revenue, starting up, growing or preparing for a liquidity event, Mitchell works with them to maximize their potential at each stage. He is known for promoting research, innovation and entrepreneurship by enabling companies to be successful, regardless of where they are in their business lifecycle.
(404) 898-8231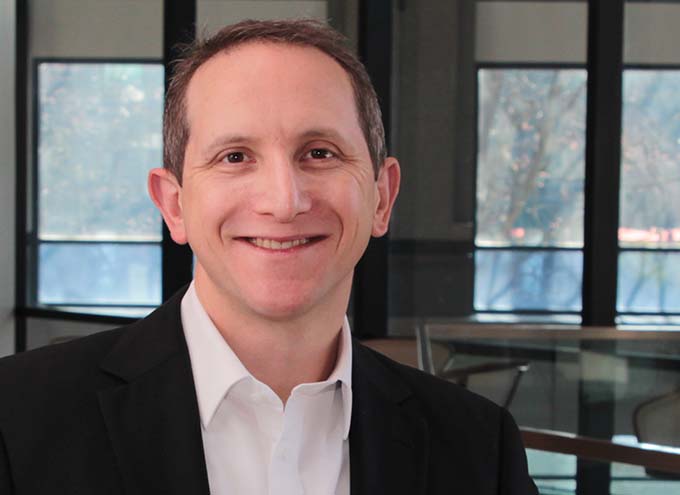 Simeon is the Chief Investment Officer of Aprio Wealth Management and the Director of Aprio Family Office. Simeon brings two decades of professional investing experience in publicly traded and privately held companies, as well as senior-level operating and strategy consulting experiences.