DOJ Announces National Cryptocurrency Enforcement Team
At a glance
The main takeaway: The new National Cryptocurrency Enforcement Team (NCET) is designed to investigate cryptocurrency-related crimes and disrupt illicit transactions.
Impact on your business: The NCET is set to tackle cryptocurrency transactions including misuses of exchange, money laundering and recovering assets lost.
Next steps: Companies should consider evaluating and strengthening their financial security to avoid falling victim to potential fraud. Financial institutions should also review their risk tolerance and Anti-Money Laundering Program to ensure regulatory compliance and mitigate the risk of nefarious activities occurring through their systems.
Learn more by scheduling a free consultation.
The full story:
The US Department of Justice announced the creation of the National Cryptocurrency Enforcement Team (NCET) to investigate and prosecute cryptocurrency-related crimes, misuses and recover the illicit proceeds from these crimes. The NCET will handle complex "crimes committed by virtual currency exchanges, mixing and tumbling services and money laundering infrastructure actors," according to the DOJ's news release.
Financial regulators have been eyeing the cryptocurrency industry for a long time and deciding the best way to enforce compliance in the industry. The DOJ's announcement, however, appears to be focused on cryptocurrencies' role in money laundering and cybercrime. Cryptocurrency is often featured in cybercrime attacks, such as the temporary shutdown of the Colonial Pipeline earlier in 2021. Cryptocurrency is also featured in many ransomware schemes, since it enables rapid transfer of funds across borders and financial institutions.
The NCET will be under the supervision of Assistant Attorney General Kenneth Polite Jr. to start while they look for a leader who has experience in criminal investigations in the cryptocurrency and blockchain realm.
The team will combine expertise from the DOJ Criminal Division's of Money Laundering and Asset Recovery Section (MLARS) and the Computer Crime and Intellectual Property Section (CCIPS) and strengthen the DOJ's capacity to dismantle financial entities that allow criminal actors to flourish and abuse cryptocurrency platforms.
A result of the NCET, investigations and prosecutions that will undoubtedly follow may result in the Treasury department designating more cryptocurrency exchanges, which will increasingly legitimize the industry, and may make it more difficult for threat actors to receive extortion payments from cybercrimes.
The bottom line
The NCET will assist companies who are at risk of financial fraud and recover crimes that occur using cryptocurrency. As the federal government continues to strengthen regulations, Aprio's Litigation Support & Forensic Accounting experts have extensive experience working in the cryptocurrency space and regularly assist businesses to investigate financial crimes. In addition, Aprio can assist financial institutions to conduct lookback reviews into transaction histories, risk assessments and independent reviews to ensure compliance with regulatory requirements.
Contact us today to schedule a free consultation.
Related resources
Stay informed with Aprio.
Get industry news and leading insights delivered straight to your inbox.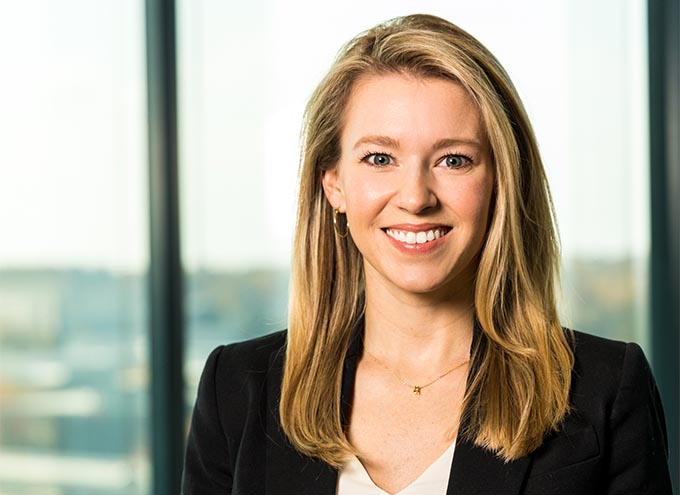 Haley Beatty is a forensic accounting, financial crime reporting expert. Her specialties include Anti-Money Laundering (AML), Know Your Client (KYC) investigation and regulatory compliance. She has advised some of the largest financial institutions in the world and led teams of 500 investigators. Haley works closely with clients to establish and advance AML compliance, monitoring and reporting programs that exceed regulatory requirements. She has experience advising a broad spectrum of financial industry clients from FinTech companies to MSBs and transaction processors.