How ESG Is Becoming a Driving Force in Hiring and Retention
At a glance
The main takeaway: The benefits of environmental, social and governance (ESG) strategies on the bottom line have become clear, but it's also important to recognize the positive role they play in hiring.
Impact on your business: By making ESG a primary focus in their hiring and recruiting cycles, HR teams can increase their organizations' competitive advantage in the marketplace, attract coveted next-gen talent and boost retention.
Next steps: Aprio Talent Solutions can help HR teams incorporate ESG into their recruiting approaches, in addition to providing them with in-house resources to advance sustainability initiatives.
The full story:
Many headlines and case studies focus on how environmental, social and governance (ESG) strategies positively impact the bottom line, whether it be greater return on investment or greater revenue resulting from higher customer satisfaction. But most of these publications only scratch the surface of describing how ESG affects or motivates the people who keep companies running every day.
How exactly does ESG translate into hiring and recruiting success? We summarize three of the key benefits below.
1. Increase your competitive advantage
Due to societal and economic shifts like The Great Resignation, the job market is tighter and more competitive than ever. Companies need to get creative when it comes to surfacing and highlighting what makes their organizations unique, the purpose employees will be contributing to in their daily work and what employees will get out of positions from a holistic perspective.
Employees are attracted to companies that demonstrate they can do well in their careers while doing good for the world. In a study conducted by MarshMcLennan, companies that were rated as "top employers" in terms of employee satisfaction and attractiveness to talent have significantly higher ESG scores compared to their peers.[1] The study also found that these employers had high environmental performance, while others ranked higher based on their involvement in certain social and governance matters. It's clear that there is a strong correlation between ESG performance and greater employee satisfaction and pride they hold for the company, which leads to higher rates of success in attracting potential employees.
2. Appeal to top next-gen talent
In the same MarshMcLennan study, researchers found that over the next decade, millennial and Gen Z employees will comprise 72% of the global workforce. The millennial and Gen Z generations are deeply concerned about social advocacy and place a strong focus on ESG issues in both their personal and professional lives. These candidates will come to interviews prepared with questions about what their potential employers are doing to combat existential generational challenges (like climate change and social justice), and your organization will need to measure up. Companies should be sure their ESG story is on their website with current data points.
3. Ramp up retention
Companies shouldn't stop talking about and promoting ESG initiatives once the hiring cycle is complete. According to WeSpire, companies can retain a whopping 93% of their employees by embedding ESG into their corporate strategies.[2]
So, what does that look like in practice? Setting corporate social responsibility and ESG-focused goals and reinforcing a culture of sustainability across the organization should be top priorities for leadership. Business leaders should assume responsibility for measuring progress toward ESG goals with set metrics and key performance indicators (KPIs), which create opportunities for continuous improvement. It's also important to encourage ESG at the individual level, whether that is creating company-wide volunteer activities or professional development opportunities for employees who actively come up with ideas that further ESG innovation.
The bottom line
As you embark on your ESG program and use it as a hiring and retention tool, it's important to gain insight and advice from subject matter experts. At Aprio, we not only have a Talent Solutions team that is dedicated to helping companies hire top talent with better, faster approaches; we also have a team of ESG specialists who regularly help organizations accomplish their sustainability goals.
---
[1] Marsh & McLennan Advantage, "ESG as a Workforce Strategy," May 2020, https://www.marshmclennan.com/content/dam/mmc-web/insights/publications/2020/may/ESG-as-a-workforce-strategy_Part%20I.pdf, accessed August 2022.
[2] WeSpire, "2021 State of Employee Engagement," https://www.wespire.com/state-of-employee-engagement-2021/, accessed August 2022.
Stay informed with Aprio.
Get industry news and leading insights delivered straight to your inbox.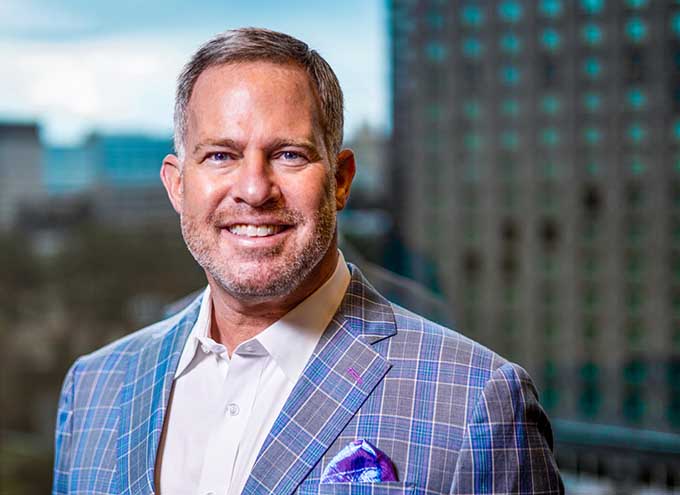 I provide advisory and digital transformation and IT solutions to businesses of all sizes — from start-ups to Fortune 500 companies. I advise C-level executives and key business decision-makers, as well as technology, sales and marketing professionals. My solutions are relevant to any industry, but I primarily focus on the healthcare, financial services, consumer goods, manufacturing and retail sectors.