IRS Extends Filing Due Date for Individual Taxpayers
30-Second Summary:
The IRS has extended the filing due date for 2020 individual income tax returns to May 17, 2021.
This extension may apply to the due date for making 2020 contributions to an individual IRA.
This extension does not apply to corporations, trusts or gift tax returns with an original April 15 due date and does not extend the due date for making 2021 estimated tax payments for the 2021 year, which are still due on April 15.
Workaround with respect to the 2021 first-quarter estimate due date: Remit the first quarterly estimated tax payment on May 17 as part of the 2020 extension payment — this will result in an overpayment toward the 2021 tax year.
This extension may not apply to state income tax returns unless states do not automatically follow the IRS, which means some taxpayers may still be required to file by April 15.
Aprio is committed to staying on top of all developments impacting your tax and business matters. We recommend you consult with your Aprio professional to ensure your tax returns are filed in a timely manner.
On March 17, the IRS issued IR-2021-59, which officially extends the due date for filing and payment of individual 2020 income tax returns to May 17, 2021. However, the guidance expressly states this extension does NOT apply to 2021 first-quarter estimated tax payments, which are still due on April 15, 2021, as of the date of the IRS's announcement. The guidance also does not mention entity returns with an original April 15 filing due date, so we must assume the due date for all other returns remains fixed without relief.
While the extension provides relief for many taxpayers, if you are used to filing your returns by April 15, you should consider staying on that timeline. This is especially true if you're expecting a refund or if your 2020 tax return information would maximize your economic stimulus benefit.
1. Extension only applies to 2020 individual income tax returns
This extension applies to both the filing of Form 1040 returns and payment of any 2020 income tax obligations. However, the IRS did not grant similar filing relief to any corporation, trust or individual required to file a gift tax return with an April 15 due date. Those returns are still due on the original date.
2. The extension does not apply to 2021 estimated tax payments due by April 15, 2021
If you are required to make estimated payments, the first-quarter installment is still due by April 15, at least for now. We are accustomed to having our clients combine their first-quarter estimated payment with their extension payment for the prior year tax and carrying forward overpayments to the next year's tax. This would effectively provide relief for taxpayers to not make first-quarter payments on April 15, allowing them to wait until May 17.
3. Some states do not have automatic adjustments to their filing due date to follow the IRS
This extension applies to the filing of federal individual income tax returns and payments only. Several states do not have automatic "conformity" to federal rules on due dates, which means filing due dates for those states will remain on April 15 unless their legislatures or revenue departments extend the filing due dates to match the IRS. It is still possible that you will have an April 15 filing due date if you are required to file a tax return in one or more states that have not matched the federal change.
4. The IRS has promised more guidance in the coming days
The extension left several issues unaddressed. The IRS has promised it will offer guidance on outstanding issues related to this announcement. We should expect further guidance from the IRS and from individual states.
The bottom line
The extension of the individual filing due date provides relief to a significant number of taxpayers, as well as to the IRS. However, if you can file your returns by the original due date, we recommend you do so, especially if that filing will generate a refund or provide a benefit to your stimulus calculation. Our team will work with you to file your return or extensions as soon as possible.
We expect a wave of changes to this announcement from the IRS and states. Please reach out to your Aprio contact for guidance.
Any tax advice contained in this communication (including any attachments) is not intended or written to be used, and cannot be used, for the purpose of (i) avoiding penalties under the Internal Revenue Code or under any state or local tax law or (ii) promoting, marketing or recommending to another party any transaction or matter addressed herein. Please do not hesitate to contact us if you have any questions regarding this matter.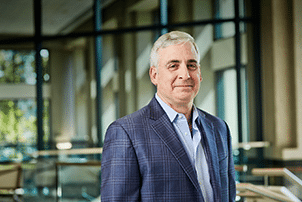 Mitchell is the partner-in-charge of Aprio's Tax practice as well as the Technology & Biosciences group. He has been a partner since 1990 with Aprio, which is the largest Georgia-based tax, accounting and consulting firm. Mitchell works with companies in the software, gaming, clean tech, financial technology (FinTech), health care IT, processing, biosciences (biotech and medical device) and manufacturing industries. Whether a company is pre-revenue, starting up, growing or preparing for a liquidity event, Mitchell works with them to maximize their potential at each stage. He is known for promoting research, innovation and entrepreneurship by enabling companies to be successful, regardless of where they are in their business lifecycle.
(404) 898-8231