March Madness or Fraud Frenzy? The Money Laundering Signs You Need to Know
30 Second Summary
March Madness creates a perfect storm for increased money laundering and gambling fraud that many sportsbooks and financial institutions aren't prepared for.
The spike in fraud anticipated for March Madness combined with the general rise in sports betting fraud requires more comprehensive AML compliance measures.
As more states legalize sports betting, expect even more AML regulations to follow.
The Full Story:
Anticipated increases in sports betting create a significant fraud risk that can overwhelm financial institutions and leave them exposed to costly financial and legal repercussions. Make sure you're protected by knowing the signs of gambling fraud and reevaluating your AML preparedness.
Money laundering and gambling fraud related to sporting events have been on the rise in recent years, exemplified by the college basketball bribery scandal in 2018 and perpetuated by a general lack of financial regulation in the sports industry. The widespread popularity and huge crowds associated with March Madness, known for its boundless betting, only heighten the risk for widespread fraud. If you're trying to improve your anti-money laundering (AML) compliance or want to crack down on fraudulent sports gambling, it's more important than ever to know the signs as we head into one of the biggest sporting events of the year.
Fraudsters View Major Sporting Events as a Slam-Dunk Money Laundering Opportunity
Sporting events like March Madness provide the perfect storm for money launderers to slip by unnoticed. Following and betting on the tournament has become a part of American culture in recent years, even for people who don't typically follow basketball. This results in can obfuscate identity verification and provide cover for organized crime. Similarly, frequent games make it harder to aggregate daily betting transactions. These factors can AML compliance, even for gaming companies or financial institutions with thorough compliance measures in place. Few AML compliance strategies are equipped to handle the unique challenges of a betting frenzy like March Madness, especially as it relates to performing due diligence on customers and conducting investigations – which are crucial components for filing the necessary Suspicious Activity Reports (SARs).
Of course, sports betting fraud isn't contained only to major tournaments like March Madness. The popularity of e-sports and fantasy sports is exploding, creating its own betting culture that financial regulations haven't caught up to yet. Professional sports also face their own reckoning with match-fixing and money laundering perpetrated by shady owners and criminal groups who purchase teams as a cover for illegal activity, which only breeds more corruption. Once organized crime has a hold on a team, more nefarious actions always follow, like trading players at inflated costs and inhibiting fair competition in the industry. The latter scenario has only become more common as COVID-19 decimated revenue across the sporting industry, creating opportunities for criminals to scoop up struggling teams.
Some States Think Sports Betting Could Provide a Home Court Advantage and a Path out of Recession
The pandemic's impact on sports betting doesn't stop at the increase in fraudulent activity; factors related to COVID-19, such as reduced state and municipality tax revenues, are driving local governments to assess alternative means of generating tax revenue. More and more states are beginning to view sports gambling revenue as a possible avenue out of pandemic-triggered recessions.
Thanks to Murphy v. National Collegiate Athletic Association, a Supreme Court Ruling in 2018, states now have the right to legalize state-sponsored sports betting at their discretion. S. Though revenue generated via sports betting has taken a hit during the pandemic, it's clear that states still view legal state-sponsored sports wagering as a strong revenue generator and potential aid during a nationwide recession. However, the growing adoption of state-sponsored betting will generate an even greater need to increase compliance and monitoring. Where states legalize sports bettering, regulation is likely soon to follow; financial institutions should be prepared to adapt.
Ending Sports Gambling Fraud Calls for a Full-Court Press
As sports betting becomes more prevalent across the country and the pandemic continues to create liabilities in the sports industry, a rise in fraud and money laundering is inevitable. Financial institutions, like casinos and sportsbooks, need to be vigilant in seeking out possible fraudulent activity during events like March Madness. In addition to the patterns and vulnerabilities explained above, you should be on alert for these red flag behaviors from betters:
Questioning reporting and identification requirements
Coordinating, altering, or cancelling transactions to align with those requirements
Possible collusion between parties to avoid reporting requirements, including sharing high-value wager tickets
Concealing winners' identities
Winning with uncharacteristic frequency
Placing bets beyond a better's wealth and income
Unknown sources of funds, or suspicious concerns regarding the source
Placing wagers in geographic locations known as secrecy havens
Leveraging third parties to make transactions
Purchasing high-value tickets with small bills
Voiding large wagers before a game
Placing equal and offsetting bets on both sides of a game, on the over and under, or other netting bets
When you know what to look for, it's easier to create a targeted plan to stop criminals in their tracks and protect yourself from white-collar crime. That being said, adequately preventing money laundering and sports betting fraud requires comprehensive controls and a company-wide commitment. If your gaming company is looking for new ways to stay ahead in the industry and stay on top of AML compliance, The ) is one resource you can turn to. The non-profit group brings together an exanse of experts ranging from industry attorneys to financial advisors and leading academics to discuss the relevant issues within the gaming industry and provide support on a global scale. It's also critical to have a knowledgeable advisory team on your side to ensure you are taking the necessary steps towards ALM compliance and preventing fraud.
The Bottom Line
It takes a trained eye and the right compliance measures to adequately identify and prevent money laundering, especially during such a prominent sporting event like March Madness. The most powerful tool you can leverage is knowledge: know your customers and patrons, identify the sources of funds, identify the payee, understand the sources of wealth, – and understand the purpose (and associated red flags) of the betting transaction. This may sound simple on the surface, but anyone involved with AML compliance knows it's not. Aprio can help.
Aprio's Litigation Support & Forensic Accounting team is adept at helping financial institutions navigate AML compliance. Our services can help with everything from conducting complex fraud investigations to assessing your institution's AML preparedness. If you think your compliance measures aren't up to snuff or would just benefit from an independent assessment, Aprio can help.
Contact us today to learn more.
Disclosures
Investment advisory services are offered by Aprio Wealth Management, LLC, a Securities and Exchange Commission Registered Investment Advisor. Opinions expressed are as of the current date (March 19, 2021) and subject to change without notice. Aprio Wealth Management, LLC shall not be responsible for any trading decisions, damages, or other losses resulting from, or related to, the information, data, analyses or opinions contained herein or their use, which do not constitute investment advice, are provided as of the date written, are provided solely for informational purposes and therefore are not an offer to buy or sell a security. This commentary is for informational purposes only and has not been tailored to suit any individual. References to specific securities or investment options should not be considered an offer to purchase or sell that specific investment.
This commentary contains certain forward-looking statements. Forward-looking statements involve known and unknown risks, uncertainties and other factors which may cause the actual results to differ materially and/or substantially from any future results, performance or achievements expressed or implied by those projected in the forward-looking statements for any reason.
No graph, chart, or formula in this presentation can be used in and of itself to determine which securities to buy or sell, when to buy or sell securities, whether to invest using this investment strategy, or whether to engage Aprio Wealth Management, LLC's investment advisory services.
Investments in securities are subject to investment risk, including possible loss of principal. Prices of securities may fluctuate from time to time and may even become valueless. Any securities mentioned in this commentary are not FDIC-insured, may lose value, and are not guaranteed by a bank or other financial institution. Before making any investment decision, investors should read and consider all the relevant investment product information. Investors should seriously consider if the investment is suitable for them by referencing their own financial position, investment objectives, and risk profile before making any investment decision. There can be no assurance that any financial strategy will be successful.
Securities offered through Purshe Kaplan Sterling Investments. Member FINRA/SIPC. Investment Advisory Services offered through Aprio Wealth Management, LLC, a registered investment advisor. Aprio Wealth Management, LLC and the Aprio Group of Companies are not affiliated with Purshe Kaplan Sterling Investments.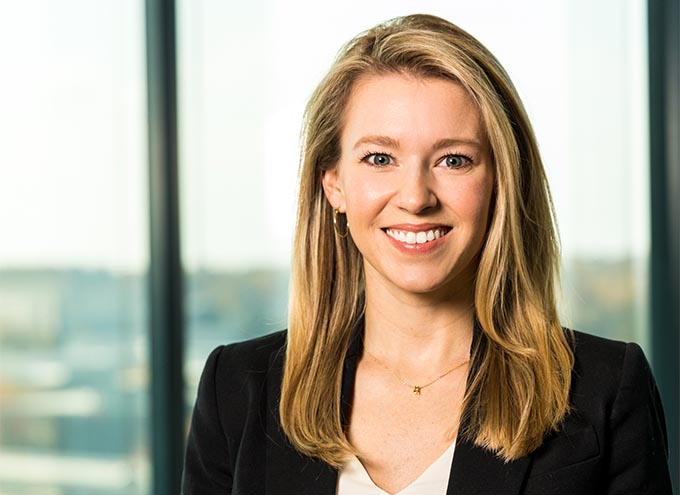 Haley Beatty is a forensic accounting, financial crime reporting expert. Her specialties include Anti-Money Laundering (AML), Know Your Client (KYC) investigation and regulatory compliance. She has advised some of the largest financial institutions in the world and led teams of 500 investigators. Haley works closely with clients to establish and advance AML compliance, monitoring and reporting programs that exceed regulatory requirements. She has experience advising a broad spectrum of financial industry clients from FinTech companies to MSBs and transaction processors.