New Stats Underscore the Value of UK R&D Tax Credits
Each year, Her Majesty's Revenue & Customs (HMRC) in the UK releases an in-depth compilation of statistics analyzing UK R&D Tax Credit claims from prior years. While these reports always provide useful insights into the relevant use and benefits of the credit, the 2020 edition provides a particularly positive outlook. More companies are benefitting than ever before, and the amount of relief claimed is on the rise.
There's never been a greater potential benefit for companies performing research and development in the UK.
Understanding the UK R&D Credit
Much like the American R&D Tax Credit, the UK incentivizes investment in local research and development by providing a variety of targeted tax credits. The two primary UK R&D credits include the Small- or Medium-sized Enterprise (SME) scheme and the Research and Development Expenditure Credits (RDEC). These credits can either reduce a company's corporation tax liability or provide a direct cash payment to the company.
In simpler terms, the UK R&D Tax Credits free up cash flow and encourage spending on innovation, and they're available to any eligible company with a presence in the UK. Even if your company is based in America, you may have an opportunity to claim a UK R&D Tax Credit if you are performing and investing in R&D activities in the UK.
Credit Claims are on the Rise
While the latest report only provides early projections for claims from the 2018-19 financial year and focuses more on comparing the 2017-18 to the 2016-17 financial years, it nonetheless illustrates an upward trend in both the number and amount of R&D credits claimed, as well as the total R&D expenditures.
The total number of claims jumped to 62,095 for the 2017-18, an increase of 17%.
The total value of R&D expenditures was £5 billion in 2017-18, an 8% increase.
The total amount of R&D claims increased by 15%, reaching £1 billion in 2017-18.
The projected total amount of R&D claims for 2018-19 is £3 billion.
It's clear that companies are catching on to the value of the UK R&D Tax Credits, but these trends show that the incentive is also driving more innovation and, in turn, more investment in R&D.
Younger Companies are Leading the Way
Startups and younger companies often think they won't be able to benefit from the UK R&D credit, but the numbers tell a different story. Younger companies are actually leading the pack in the number of UK R&D claims, with companies under 5 years old making up 23% of all R&D claims for 2018-19. Likewise, smaller companies dominate in the number of R&D claims, with 72% of all claims falling under £5,000.
This trend is likely influenced by the huge potential benefit to companies claiming R&D under the SME scheme. An SME company can claim a higher rate of relief than is available to larger companies through RDEC. Additionally, SME companies can claim cash payments when they have no tax liability to reduce. The data shows that SME companies are cashing in on this value more than ever before; there was a 10% increase in first-time applicants in 2017-18 that was primarily driven by companies under the SME scheme.
Technology and Manufacturing Continue to Dominate
Regardless of company size or age, some sectors continue to show extraordinary growth and investment in R&D. The data shows that the majority of R&D claims stem from three primary industries: (1) manufacturing, (2) professional scientific and technical, and (3) information and communication. It could logically follow that these three sectors represent the majority of R&D investment, as they combine to make up 71% of the total amount claimed for the 2018-19 financial year.
With these sectors comprising such a high percentage of claims, all manufacturing and tech companies with a presence in the UK should evaluate their potential eligibility for the R&D Tax Credit. Aprio is a leading expert in calculating R&D credits, and manufacturing and technology clients are our specialty. The strong link between tech companies in Atlanta and London suggests that many US-based companies could potentially be leaving money on the table if they aren't pursuing a UK R&D credit.
The Bottom Line
The data doesn't lie; there are massive opportunities available through the UK R&D Tax Credits, and companies are catching on – don't get left behind! If your company is based or has a presence in the UK and is performing R&D activities, you may be eligible for this credit, and Aprio can help.
In August 2020, Aprio officially launched its joint venture with London-based accounting firm Moore Kingston Smith ("Moore R&D") to provide unmatched service in helping US and UK companies maximize their R&D credits. The partnership makes it easier than ever for companies to expand across the pond and earn tax credits for their investments in research and development.
For more information, contact Carli Huband, Partner-in-Charge of Aprio's R&D Tax Credit Services group.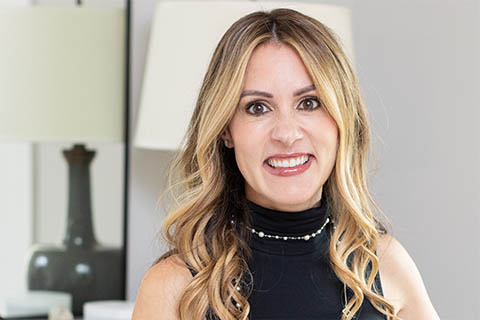 Carli is the partner-in-charge of R&D Tax Credit Services at Aprio. Carli has dedicated the last five years to performing R&D Tax Credit studies for clients in a variety of industries, with a specialty in the manufacturing and technology industries. She has worked to prepare R&D Tax Credits for companies ranging from startups to Fortune 500 businesses, performing technical interviews with subject matter experts, calculating complex credits and preparing technical reports.