Proposed Rule Aims to Crackdown on Crypto Loopholes
As virtual currency's popularity grows, so does the scrutiny around it. In recent years, the IRS has been more committed to defining the taxability of virtual currency, releasing additional guidance and enacting new tax compliance measures. Nonetheless, the U.S. Treasury Inspector General for Tax Administration (TIGTA) released a 2019 report demonstrating that the IRS has been slow to enforce compliance related to the taxability of virtual currency transactions.
Since that report, the IRS and TIGTA have announced additional plans to define taxability, enforce compliance and crack down on the illicit use of virtual currencies. Most recently, the Financial Crimes Enforcement Network (FinCEN), a bureau of the.S. Department of the Treasury, proposed a new rule that targets nefarious users and carries new reporting requirements for virtual currencies and digital assets.
In light of this news, you may be asking yourself: who will bear the burden of these changes? Aprio investigated the proposed rule, and here's what we think virtual currency users can expect:
Understanding the details of the proposed rule
The proposed rule introduces additional reporting requirements for virtual currency transactions that meet qualifying criteria, including convertible virtual currency (CVC), such as Bitcoin, or digital assets with legal tender status ("legal tender digital assets," or LTDA). The burden of reporting falls to the financial institutions facilitating the transactions, thus creating new "know your customer" (KYC) requirements that will apply to most virtual currency transactions.
Specifically, the rule proposes reporting and recordkeeping guidelines based on two different transaction thresholds:
For CVC/LTDA transactions exceeding $3,000, financial institutions must:

Maintain records of the transactions for the customer and counterparty; and
Verify the identity of the customer.

For CVC/LTDA transactions exceeding $10,000, financial institutions must:

Satisfy the recordkeeping requirements stated above; and
Report the transaction to FinCEN within 15 calendar days of the transaction.
In both cases, qualifying transactions include transactions into hosted and unhosted wallets. FinCEN specifies that the requirements apply to transactions involving any unhosted wallets and CVC/LTDA wallets hosted by financial institutions within certain FinCEN-identified jurisdictions.
FinCEN also suggests that the requirements will align closely with those already in place for currency and wire transfer institutions, further emphasizing the new rule's role in targeting unlawful use of digital currency.
Currency conversion headaches may arise
These reporting requirements could have effects that reach far beyond the malign actors the rule aims to target. Specifically, financial institutions will feel the most significant impact of the proposed rule, with consequences trickling down to individuals engaging in transactions. The new rule may help to reduce the stigma surrounding virtual currency — potentially bringing it into the mainstream — or it may create more disinterest among users who, up until this point, have valued the anonymous nature of virtual currency. Either way, the rule sets in motion a clear plan of attack against users who aim to exploit the current loopholes for malicious reasons.
Only one thing is certain: the new rule, if finalized, will create some headaches for key players involved in currency conversions in and out of the virtual realm. Financial systems that regularly convert digital assets to fiat currency (and vice versa) will need to quickly build out new solutions to satisfy the KYC requirements, which could create challenges for their customers as well.
The Bottom Line
The proposed rule is one of many similar attempts to enforce compliance related to virtual currency transactions, and it won't be the last. Any individuals, companies or financial institutions involved with CVC/LTDA and other digital asset transactions should expect more changes in the future, including more reporting and regulatory requirements. The pace of constant change may also create confusion and leave many stakeholders uncertain whether they've done enough to satisfy the latest requirements. This is where the expertise of a skilled and knowledgeable partner can come into play.
Let Aprio Help
Aprio consistently has remained at the forefront of the virtual currency landscape, with a deep understanding of the relationship between virtual currencies and tax liability. Since 2013, our team of experts has studied the regulations and advised clients on key implications for their businesses.
Our clients benefit from our dedication and diligence, including constant monitoring of updates from the IRS, and we are equipped to help them navigate exchanges, Bitcoin ATM (BTM), wallet companies and virtual currency processors. Our top priority is to help our clients understand and overcome the tax and compliance barriers they may face as a result of dealing in virtual currencies.
If you think this new rule could impact you, or if you have other questions related to virtual currency and tax liability, contact Mitchell Kopelman, -in-Charge of Aprio's Technology & Blockchain Practice or David Siegel, Senior Manager, Manufacturing and Distribution.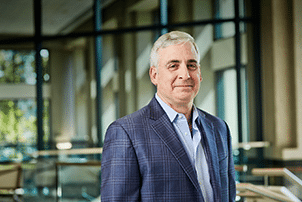 Mitchell is the partner-in-charge of Aprio's Tax practice as well as the Technology & Biosciences group. He has been a partner since 1990 with Aprio, which is the largest Georgia-based tax, accounting and consulting firm. Mitchell works with companies in the software, gaming, clean tech, financial technology (FinTech), health care IT, processing, biosciences (biotech and medical device) and manufacturing industries. Whether a company is pre-revenue, starting up, growing or preparing for a liquidity event, Mitchell works with them to maximize their potential at each stage. He is known for promoting research, innovation and entrepreneurship by enabling companies to be successful, regardless of where they are in their business lifecycle.
(404) 898-8231