Take Action: Proposed GA Bill HB 1035 Could Eliminate or Reduce Valuable GA Tax Benefits
On June 18, 2020, the State of Georgia Senate Finance Committee passed HB 1035 titled "Tax Exemption and Credit Reform Act of 2020."
This bill impacts many tax incentives that we believe will hurt businesses operating in Georgia. Some of the tax benefits that would be reduced or repealed include, but are not limited to:
Research and Development tax credits (reduced by 25%)
Rural jobs tax credit
Deduction for retaliatory insurance taxes paid to other states
Insurance companies who insure houses of worship
Low-income housing tax credits (reduced by 50%)
Rehabilitation tax credits
Clean energy tax credits
Certain tax credits related to manufacturing and telecommunication companies
Tax credits for employers providing childcare
Revitalization zone tax credits
Many more including sales tax exemptions that are also scheduled to be eliminated
If passed and signed into law, the bill will go into effect January 1, 2021.
Please act today, and no later than Sunday, June 21, 2020, as your company could be negatively impacted. We recommend calling or emailing your Georgia representative now, asking them to vote down HB 1035, as a vote may happen on Monday, June 22. There is power in numbers. If your company will be affected, please share this with all of your employees, so they can contact their representative as well.
Click here to find your State of Georgia legislator – enter your home address and your representative's name will appear with a link to their contact information.
Below is a sample message to send your legislator:
I have read HB 1035 and am very concerned that the elimination or reduction of the tax incentives would be detrimental to my business. My business has faced significant challenges during the pandemic and more challenges are likely ahead. The tax credits and incentives the State of Georgia offers are vital to my business. I am asking you to please vote NO to HB 1035.
If you have any questions about the legislation or your tax credit eligibility, please contact Aprio. Reach out to Aprio today.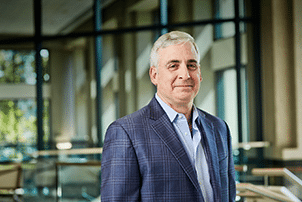 Mitchell is the partner-in-charge of Aprio's Tax practice as well as the Technology & Biosciences group. He has been a partner since 1990 with Aprio, which is the largest Georgia-based tax, accounting and consulting firm. Mitchell works with companies in the software, gaming, clean tech, financial technology (FinTech), health care IT, processing, biosciences (biotech and medical device) and manufacturing industries. Whether a company is pre-revenue, starting up, growing or preparing for a liquidity event, Mitchell works with them to maximize their potential at each stage. He is known for promoting research, innovation and entrepreneurship by enabling companies to be successful, regardless of where they are in their business lifecycle.
(404) 898-8231