The Ethereum Merge is Almost Here – What You Need to Know
By: Emily Cheshire, Segment Leader, Cryptocurrency & Blockchain
At a glance
Main takeaway: Ethereum, the second-largest cryptocurrency, is about to undergo a historic and highly anticipated upgrade to the fundamentals of how transactions on the blockchain are verified.
Impact on your business: Energy consumption, processing speed and fees are all expected to improve. Users are unlikely to notice much change, but miners will be significantly impacted.
Next steps: If you trade in Ethereum, it's important to know how the merge may impact you. Aprio's Technology and Blockchain CPA Services team can help you assess the potential fallout.
Schedule a consultation with Aprio today.
The full story:
Ethereum, the second-largest cryptocurrency, is about to undergo a historic and highly anticipated upgrade to the fundamentals of how transactions on the blockchain are verified. It will soon switch from a Proof of Work (PoW) mechanism to a Proof of Stake (PoS). 
The merge brings two important benefits:
First, Ethereum's energy consumption, which has received attention for its high use, is expected to decrease by 99.95%. This is because it will no longer rely on energy-intensive PoW, which requires computer power from miners, who compete with each other to solve cryptographic problems to add the block of transactions on the chain.  
Transaction processing speed and fees are also expected to improve. Once transitioned to PoS, the chain plans to reduce usage fees ("Gas Fees"), scale transactions per second (TPS) and increase the processing speed of transactions.
How PoS adds integrity to the blockchain
PoS replaces energy-hungry miners with validators. Rather than using computer hardware to validate transactions on the chain, a POS consensus mechanism uses validators who stake tokens within a smart contract. 
A user becomes a validator by putting up capital through a process called staking. A validator is then chosen to add the block of transactions to the chain and in turn they receive native coins as a reward. Validators who allow bad transactions to be added to the blockchain will have their initial deposited coins burned and will lose their investment.
This process provides a significant incentive to maintain the integrity of the chain.
How the merge may impact Ethereum miners
Research by Messari estimates that in 2021, revenue from Ether mining was close to $19 billion. Once the switch to PoS occurs, miners will suddenly be in search of new revenue streams.
Miners could sell their hardware and stake any Ether they hold to become validators; doing so would generate revenue through block rewards. Or, they could choose to mine an alternative cryptocurrency, such as Ethereum Classic (ETC). 
However, to be successful the use-cases of the ETC chain (and alternative cryptocurrencies) would need increases in adoption and currency value.
How the merge may impact users and developers
Despite the switch to PoS, the Ethereum foundation recently confirmed that there will be no change to capacity on the blockchain network. Given that network demand remains high, no large differences in processing speeds or a reduction in fees are expected in the short term.
Another impact of the merge is that the amount of newly minted Ether offered as a reward to validators is going to decrease significantly. This reduction in supply may generate upward price pressure on the coin, which has many investors excited. Given how volatile cryptocurrency is, only time will tell what the price impact will be.
The bottom line
Highly anticipated for the past several years, the arrival of the Ethereum merge brings a significant upgrade to the network. While miners must make strategic decisions over the coming weeks, the average user is unlikely to notice any large differences.
As you determine what's next for you or your company, count on Aprio's Technology and Blockchain CPA Services team to help you achieve your desired outcomes.
Aprio's Technology and Blockchain CPA Services team can help you comply with filing requirements. Schedule a consultation today!
Related resources
Disclosures
Any tax advice contained in this communication (including any attachments) is not intended or written to be used, and cannot be used, for the purpose of (i) avoiding penalties under the Internal Revenue Code or under any state or local tax law or (ii) promoting, marketing or recommending to another party any transaction or matter addressed herein. Please do not hesitate to contact us if you have any questions regarding this matter.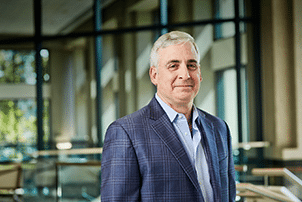 Mitchell is the partner-in-charge of Aprio's Tax practice as well as the Technology & Biosciences group. He has been a partner since 1990 with Aprio, which is the largest Georgia-based tax, accounting and consulting firm. Mitchell works with companies in the software, gaming, clean tech, financial technology (FinTech), health care IT, processing, biosciences (biotech and medical device) and manufacturing industries. Whether a company is pre-revenue, starting up, growing or preparing for a liquidity event, Mitchell works with them to maximize their potential at each stage. He is known for promoting research, innovation and entrepreneurship by enabling companies to be successful, regardless of where they are in their business lifecycle.
(404) 898-8231