The Pulse on the Economy and Capital Markets: July 12–16, 2021
Executive summary
Second-quarter earnings are in: And the numbers are looking strong, with more than 80% of S&P 500 companies reporting higher-than-expected results.
Inflation is back in the headlines (again): Last week, we were surprised to hear that inflation is well above expectations. Below we explore the data that's behind the jump.
Emerging trends: We take a look at interesting developments in the streaming and sustainability spaces, lumber price spikes and small business optimism.
In the markets
With concerns about the COVID-19 Delta strain and its impact on growth in the second half of the year, the markets took a breather after several weeks of increases and new highs for larger U.S. indices.
We saw the decline in more cyclical and economically sensitive segments of the market, such as the smaller-capitalization Russell 2000 Index and the energy sector, which sold off while the more stable sectors — utilities, consumer staples and real estate — outperformed.
Last week kicked off second-quarter earnings reporting for S&P 500 companies with roughly 10% announcing earnings. So far, results have been strong, with 88% of companies reporting higher-than-expected results.
We'll be watching for management's earnings guidance for the second half of the year to determine whether profit growth can continue its momentum.
Netflix woos gamers
 Last week, Netflix announced the hiring of Mike Verdu, whose background includes leading gaming at Facebook and serving as an executive at Electronic Arts and Zynga. Verdu's hiring signaled that the streaming company has high aspirations for on-demand gaming. Gaming, a beneficiary of the COVID-19 shutdowns, is a surprisingly large industry — with about $180 billion in annual revenue, it is larger than the global film and sports industries combined.
One word: plastics
 In today's world of sustainability, plastics are out and reusable is in — and there's big money flowing into sustainable packaging.
In fact, the Phoenix Suns, who are playing in the NBA Finals, recently announced they are renaming their arena to Footprint Center. Footprint is an engineering company focused on eliminating single-use plastic. The firm designs and manufactures plant-based packaging products, including sustainable ready-to-eat dinner containers made from bio-based, biodegradable, compostable and recyclable fibers. The company's customers include Swanson Foods and Conagra Brands (maker of Healthy Choice dinners). Footprint has raised more than $500 million and will use the arena to test new technologies.
There's that word again — inflation
 It was a fascinating week for those who follow what's happening in inflation. In prior editions of The Pulse, we've highlighted the current economic controversy: is inflation transitory or more permanent?
Last week, we received big news that inflation was well above expectations. The Consumer Price Index (CPI) surged by the most since 2008 at 5.4% year-over-year, and Core CPI (i.e., excluding food and energy) rose by 4.5%. These numbers were both 0.5% above economists' consensus expectations.
Yet once investors and economists looked at the drivers behind the surge, the data highlights that most of the jump is due to transitory factors:
Used car prices accounted for more than one-third of the gain despite contributing less than 3% to the index.
Hotel prices, airfare and rental car prices were also significant contributors.
Including the impact of energy, these transitory factors accounted for over 60% of the increase.
The "so what?"
Stock and bond investors are keyed in on when the Federal Reserve is likely to raise interest rates, which impact equity and fixed-income prices. Perception of sustained higher inflation is one of the two factors the Fed focuses on. With current inflation driven by more temporary factors, it's less likely that the Fed would increase interest rates in the near future or sooner than 2023.
If a tree falls in the woods…
 There's an adage used by commodities investors that the cure for high commodities prices is high commodities prices; eventually either demand will decline or supply will increase.
The Fed has cited higher costs as transitory due to supply constraints, and one example it will now be able to point to is lumber. It didn't take long, but with additional capacity, lumber prices recently declined such that they are now down for the year.
As we noted in May 2021 editions of The Pulse, prices were spiking due to a lack of capacity to convert timber logs to lumber.
The 40-year-old…
It has been 40 years since Raiders of the Lost Ark debuted in theaters and 40 years since more small businesses raised prices, according to a recent survey by the National Federation of Independent Businesses. With 39% of small businesses offering higher wages to attract and retain employees, 47% of small businesses said they raised prices in June to overcome higher labor costs.
Despite higher labor costs, small businesses are increasingly optimistic, a positive sign for future hiring and the economy.
A few stories that caught my eye
 "The 'We' That Didn't Work at WeWork" — why Masayoshi Son's Softbank and Adam Neumann's relationships unraveled. (link)
Cryptocurrency miners flee China as the clampdown intensifies. (link)
Payments upstart Square made an aggressive move into decentralized finance (a.k.a. "DeFi") by announcing its intent to build a platform for DeFi developers. (link)
Disclosures
Investment advisory services are offered by Aprio Wealth Management, LLC, a Securities and Exchange Commission Registered Investment Advisor.  Opinions expressed are as of the current date (July 20, 2021) and subject to change without notice. Aprio Wealth Management, LLC shall not be responsible for any trading decisions, damages, or other losses resulting from, or related to, the information, data, analyses or opinions contained herein or their use, which do not constitute investment advice, are provided as of the date written, are provided solely for informational purposes and therefore are not an offer to buy or sell a security. This commentary is for informational purposes only and has not been tailored to suit any individual. References to specific securities or investment options should not be considered an offer to purchase or sell that specific investment.
This commentary contains certain forward-looking statements. Forward-looking statements involve known and unknown risks, uncertainties and other factors which may cause the actual results to differ materially and/or substantially from any future results, performance or achievements expressed or implied by those projected in the forward-looking statements for any reason.
No graph, chart, or formula in this presentation can be used in and of itself to determine which securities to buy or sell, when to buy or sell securities, whether to invest using this investment strategy, or whether to engage Aprio Wealth Management, LLC's investment advisory services.
Investments in securities are subject to investment risk, including possible loss of principal. Prices of securities may fluctuate from time to time and may even become valueless. Any securities mentioned in this commentary are not FDIC-insured, may lose value, and are not guaranteed by a bank or other financial institution. Before making any investment decision, investors should read and consider all the relevant investment product information. Investors should seriously consider if the investment is suitable for them by referencing their own financial position, investment objectives, and risk profile before making any investment decision. There can be no assurance that any financial strategy will be successful.
Securities offered through Purshe Kaplan Sterling Investments. Member FINRA/SIPC. Investment Advisory Services offered through Aprio Wealth Management, LLC, a registered investment advisor. Aprio Wealth Management, LLC and the Aprio Group of Companies are not affiliated with Purshe Kaplan Sterling Investments.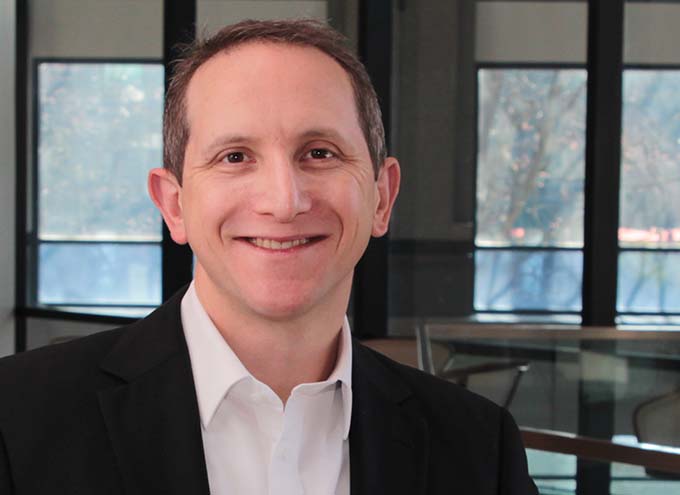 Chief Investment Officer At Aprio Wealth Management At Aprio Simeon is the Chief Investment Officer of Aprio Wealth Management and the Director of Aprio Family Office. Simeon brings two decades of professional investing experience in publicly traded and privately held companies, as well as senior-level operating and strategy consulting experiences.
(917)733-9141