The Pulse on the Economy and Capital Markets: May 24–28, 2021
Executive Summary:
You got Exxon-ed: Headlines are focusing on the board battle at Exxon Mobil over a climate change-focused internal shakeup, and how that has impacted the company's reputation and market cap.
Market movers and shakers: We're seeing a lot of movement in the M&A, content streaming, retail and leisure markets, including RVs, for which sales are skyrocketing as the summer season starts.
If an oil derrick falls in Texas…
Often, the internet culture turns well-known nouns into verbs to describe universal situations or actions that happen repeatedly (take "Googling," for example). We've found the next verb to add to the lexicon: getting "Exxon-ed."
If you hit rewind, just eight years ago Exxon Mobil was the most valuable company in the world by market cap. However, last week the company experienced what The New York Times called "one of the biggest upsets in the history of corporate board fights."
In 2013, EXXON and Apple were the most valuable companies in the world
Engine No. 1, a (relatively) tiny hedge fund that has approximately $250 million in assets under management and owns just 0.02% of Exxon's shares, challenged Exxon's board with four nominees who will advocate for the company to create a better plan to address global warming and climate change.
Exxon fought Engine No 1.'s proposals tooth and nail. The hedge fund spent $15 million on its effort; Exxon likely spent more.
What changed?
Institutional investors that manage the largest index funds — such as BlackRock, Vanguard and State Street — have made commitments to ensure their portfolios reach "net carbon zero" emissions by mid-decade. These three firms, in addition to large state pension funds, voted for some, if not all, of Engine No. 1's board nominees.
But Exxon wasn't the only company to get… Exxon-ed.
According to the Dallas Morning News:
On the same day that Exxon's vote was announced, Chevron management was rebuked by shareholders for not moving aggressively enough to deal with climate change.
DuPont had over 80% of shareholders vote against management on disclosure related to plastics this year.
ConocoPhillips also recently lost when it fought adopting tougher emissions targets.
Engine No. 1 captured two of Exxon's 12 board seats, with the voting still getting tallied on two more.
BlackRock, Vanguard and State Street are responding to their customers. On a recent investor call, management from global index-creator, MSCI, noted:
"We're getting enormous traction in ESG [Environmental, Social and Governance]. So, wealth management firms — and even within wealth management firms, the more retail-oriented firms as well because [of] their clients or their users — are starting to care about ESG." — Andrew Wiechmann, Chief Financial Officer of MSCI (MCSI)
CNBC recently explored the growing ESG trend in its article, "How the $1 Trillion Market for Green Bonds is Changing Wall Street," which we encourage you to read here.
In the Markets
For the week, markets across the globe were stronger, and except for the Nasdaq, they were up for May as well.
If you can't stand the heat…
We've noted before that the merger & acquisitions (M&A) market provides great insight into the confidence and direction that boards of directors see for industries and the economy.
We believe that bidding wars and hostile bids may be the best window into the market because reputations are at risk. It started with residential real estate, seen in the bidding war for CoreLogic (CLGX). A few months ago, we saw it in railroads, in a bidding war for Kansas City Southern (KSU).
Last week, the bidding war moved to the kitchen — specifically, for a supplier of kitchen equipment called Welbilt (WBT), formerly known as Manitowoc Foodservice. Welbilt — which is the owner of brands including Cleveland, Frymaster and Kolpak — is a critical supplier of restaurants and pop-up kitchens for cooking equipment.
On April 21, the Middleby Corporation, one of the largest manufacturers of kitchen equipment, agreed to acquire Welbilt for $4.3 billion, including assumed debt.
On May 28, family-owned Italian kitchen equipment manufacturer Ali Holdings offered $4.6 billion for Welbilt. Currently, the market expects Middleby to come back with an offer 10% higher than Ali. Middleby will also assume about $1.3 billion in (net) debt.
This is a flashing signal that Middleby's board and management expect restaurants to come back just as strong, if not stronger, than they were pre-COVID; but that can only happen if the economy remains healthy and growing. Middleby's management and board members have insights into what their customers' — i.e., restaurant owners — plans are for their own businesses.
Better start making reservations now.
Bezos, Jeff Bezos.
Content is (still) king. In the sequel to the streaming platform wars we wrote about last week with the Discovery–AT&T–Time Warner saga, Amazon has stepped into the fray with its agreement to purchase the film studio MGM for nearly $9 billion. MGM has struggled in recent years, though its film library is well-stocked with legendary titles, such as Rocky, Fargo and, of course, the 007 films, starring Bond, James Bond, himself.
Summer, summer, summertime
Memorial Day weekend is the unofficial kick-off to summer — and one of the great summer traditions, the road trip, appears to be alive and well. RV shipments are on fire:
RV industry shipments: over 50,000 unites per month
For the second consecutive month, RV shipments surpassed 50,000 units. On the back of a very strong RV-ing summer in 2020, due to COVID-19 restrictions, dealers have greater expectations for an RV-ing renaissance. In fact, prior to March 2021, there had only been one month in the last 95 months in which units were greater than 50,000.
The RV industry is mostly comprised of small and medium-sized businesses. One may assume that an industry with big-ticket items would have fared poorly in the recession and we would have seen credit issues. One would have been wrong…
"I would have thought more middle-market companies would have really softened in COVID. They didn't. So even [in] middle-market companies, losses are basically zero. Like, there are a couple of oil … smaller oil companies [that] had suffered, but [there were] really shockingly low losses." — Jamie Dimon, Chief Executive Officer of JPMorgan Chase (JPM)
The surprising credit performance wasn't relegated to just businesses:
"The payment rates have really been the anomaly over the recent past. I mean, they're historically high … It's worth noting that the flip side of those high payments is this amazingly strong credit performance…
"The other thing I'd say is credit — where over the last year, we've seen credit card loss rates be roughly half of what they have been historically … the credit metrics … have been and continue to be just quite remarkable. We keep calling it 'strikingly good.'" — Andrew Young, CFO of Capital One Financial (COF)
At this pace, soon there will be nothing left on the shelves
With credit this healthy, is it any surprise that retail comparisons are very strong? Recent comments from retailers in first-quarter 2021 earnings calls focus on this trend:
Home Depot:
"32%-plus comps in the first quarter, that was not something we were anticipating."
Craig Menear, CEO of Home Depot (HD)
Lowe's:
"…Outstanding performance continued this quarter with total company comparable sales growth of 25.9%. Our U.S. comps were 24.4% with broad-based growth across all geographic regions and divisions."
Marvin Ellison, CEO of Lowe's (LOW)
Target:
"The results we delivered in Q1 are nothing short of outstanding. Comparable sales grew by nearly 23%, making it our fourth consecutive quarter in which comp sales grew more than 20%. Maintaining that pace this quarter was especially notable, given that we were comping over double-digit growth a year ago. Over the last two years, comp sales have grown about 36% and total sales expanded by $6.5 billion in the first quarter alone."
Brian Cornell, CEO of Target (TGT)
Walmart:
"Walmart U.S. comp sales were stronger than expected, up 6% in the quarter and up 16% on a two-year stack. Sam's Club grew comp sales nearly 11%, excluding fuel and tobacco."
Brett Biggs, CFO of Walmart (WMT)
And that money is increasingly heading to Vegas, baby, Vegas
Las Vegas is making its way back from the pandemic. Even though there have not been any conventions since March 2020, Vegas's visitor count is now trending toward 2019 levels:
A Few Stories That Caught My Eye
Disclosures
Investment advisory services are offered by Aprio Wealth Management, LLC, a Securities and Exchange Commission Registered Investment Advisor. Opinions expressed are as of the current date (June 3, 2021) and subject to change without notice. Aprio Wealth Management, LLC shall not be responsible for any trading decisions, damages, or other losses resulting from, or related to, the information, data, analyses or opinions contained herein or their use, which do not constitute investment advice, are provided as of the date written, are provided solely for informational purposes and therefore are not an offer to buy or sell a security. This commentary is for informational purposes only and has not been tailored to suit any individual. References to specific securities or investment options should not be considered an offer to purchase or sell that specific investment.
This commentary contains certain forward-looking statements. Forward-looking statements involve known and unknown risks, uncertainties and other factors which may cause the actual results to differ materially and/or substantially from any future results, performance or achievements expressed or implied by those projected in the forward-looking statements for any reason.
No graph, chart, or formula in this presentation can be used in and of itself to determine which securities to buy or sell, when to buy or sell securities, whether to invest using this investment strategy, or whether to engage Aprio Wealth Management, LLC's investment advisory services.
Investments in securities are subject to investment risk, including possible loss of principal. Prices of securities may fluctuate from time to time and may even become valueless. Any securities mentioned in this commentary are not FDIC-insured, may lose value, and are not guaranteed by a bank or other financial institution. Before making any investment decision, investors should read and consider all the relevant investment product information. Investors should seriously consider if the investment is suitable for them by referencing their own financial position, investment objectives, and risk profile before making any investment decision. There can be no assurance that any financial strategy will be successful.
Securities offered through Purshe Kaplan Sterling Investments. Member FINRA/SIPC. Investment Advisory Services offered through Aprio Wealth Management, LLC, a registered investment advisor. Aprio Wealth Management, LLC and the Aprio Group of Companies are not affiliated with Purshe Kaplan Sterling Investments.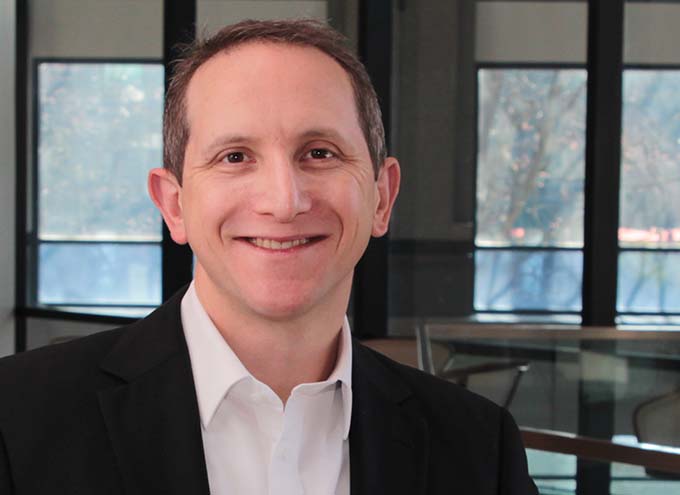 Chief Investment Officer At Aprio Wealth Management At Aprio Simeon is the Chief Investment Officer of Aprio Wealth Management and the Director of Aprio Family Office. Simeon brings two decades of professional investing experience in publicly traded and privately held companies, as well as senior-level operating and strategy consulting experiences.
(917)733-9141