The Pulse on the Economy and the Capital Markets: 4/26/21 – 4/30/21
Executive Summary
Earnings and sales: While S&P earnings position Q1 as one of the best in decades, the market continues to be cautious with little or no movement as reports are released.
Prices and spending increase: While prices continue to rise due to supply chain challenges, consumer spending is not slowing.
Semiconductors hold up production: With most consumer products now requiring semiconductors, demand has now exceeded production. Experts say the delays could push into 2022.
Taking a Moment
It is rare and incredibly difficult to build one company into a Fortune 500 company. How about the same person doing it twice?  In completely different industries.  Eli Broad did that in the latter half of the 20th Century. Then he became one of America's giants of philanthropy, leading giving in science, modern art, urban design and education.  He died Friday night.
Broad should be studied – you can learn more about him from his 2011 60 Minutes interview, LA Times obituary and autobiography The Art of Being Unreasonable: Lessons in Unconventional Thinking.
In the Markets
It's in there…Just like the legendary Prego Spaghetti sauce commercials of yore, expectations for earnings are reflected in stock prices.  Approximately 60% of the S&P 500 has reported first quarter earnings – and things have been remarkable.  This may be one of the best quarters for earnings in decades.
Nearly 90% have earnings above analyst estimates and 70% have sales greater than estimated.  Management teams have repeated that the economic environment is above what was anticipated for 2021.
The market's response to the last few weeks of earnings?  Mostly a yawn.  Despite home run earnings from leading companies Amazon, Apple and Alphabet (parent company of Google), stock market indexes were primarily flat to down globally.
Investors remain concerned about the rising Covid cases internationally and when interest rates may increase in the US.
In the Economy
Q1 GDP officially was 6.4%. This is stronger than the forecast coming into 2021, though lower than recent, elevated estimates.  Except for the Q3 2020 COVID rebound, the last time annualized GDP growth was this high was 18 years ago in the fall of 2003.
Two components of GDP we were noting:
The GDP Price Index – a measure of pricing trends – increased the most since 2007, reflecting the supply chain issues we have discussed in prior editions of The Pulse.
Thanks to stimulus checks and optimism, personal consumption grew 10.7% – greater than any year since LBJ's administration (excluding Q3's COVID bounce).
The strength of the economy has been reflected by management teams across the economy:
"And you heard us before talking about consumer demand, to be honest, in all the years I've been doing the earnings call, this is probably the year that I'm most bullish about mid-and long-term consumer demand trends in North America. So I'm not worried about consumer demand. " – Whirlpool (WHR) CEO Marc Bitzer
"I saw some commentary sort of questioning demand. Demand out there is absolutely phenomenal, across almost every sector. Very, very strong and it would appear to be there for the rest of this year going into next." – Steel Dynamics (STLD) CEO Mark Millett
"I think as you see the vaccine spread, this economic dam is really starting to burst and it's going to be widespread in terms of an increase in activity and revenues across most businesses." – The Blackstone Group (BX) COO Jon Gray
This strong economy is hitting supply chains.  Supplier lead times have not been this long since voters were wild about Harry Truman.

Brother, can you spare a… semiconductor chip?
In addition to lumber, the largest shortage of a critical component to the economy may be semiconductors.  Semiconductors are in almost every consumer and industrial product, especially automobiles.  Ford and GM have had to shut down plants because of a lack of supply.
Mike Jackson, the CEO of AutoNation, the largest auto dealer in the US said on its earnings call:
"I see it continuing for at least the next year, the extraordinary demand, and I see no resolution on the microchip side for six to nine months, or a year."
– AutoNation (AN) CEO Michael Jackson
USED CAR PRICES (2000 – 2021)
Without new vehicles coming off the assembly lines, Used Car Prices are sky rocketing:
Jackson's perspective aligns with what semiconductor management teams are saying.  Taiwan Semiconductor is one of the largest semiconductor manufacturers in the world:
"Looking ahead to the second-half of the year, we expect our capacity to remain tight throughout the year supported by strong demand for our industry-leading advanced and special technology."
– Taiwan Semiconductor (TSM) CFO Wendell Huang
"The unprecedented demand for semiconductors has stressed supply chains across the industry. We have doubled our internal wafer capacity the last few years, but the industry is now challenged by a shortage of foundry capacity."
– Intel (INTC) CEO Pat Gelsinger
Semiconductor shortages are stretching into 2022.
"It's stretching into 2022…We are totally dependent on TSMC putting new capacity in place. We're working closely with them. And we will update you on each quarter on the progress."
– Nordic Semiconductor (NDCVF) CEO Svenn-Tore Larsen
"…it takes 2 to 3 years to build a semiconductor factory and put it into action."
– ASML (ASML) CEO Peter Wennink
Intel's CEO tells a similar story about how long it will take to resolve.
"We do believe we have the ability to help…I think this is a couple of years until you are totally able to address it…It just takes a couple of years to build capacity."
– Intel (INTC) CEO Pat Gelsinger
It will get addressed – just with time.  Taiwan Semi is betting $100 billion on it.
"To address the structural increase in the long-term demand profile…  we have acquired land and equipment and started the construction of new facilities. We are hiring thousands of employees and expanding our capacity at multiple sites. TSMC expect to invest about USD 100 billion through the next 3 years to increase capacity, to support the manufacturing and R&D of leading-edge and specialty technologies."
– Taiwan Semiconductor (TSM) CEO C.C. Wei
A Few Stories that Caught My Eye
Warren Buffet & the Berkshire take on Bitcoin, SPACs and Robinhood (link)
Basecamp revolt and the challenges companies face with politics in the office (link)
Too Lean? Automakers retreat from 50 years of Just-in-Time manufacturing (link)
Disclosures
Investment advisory services are offered by Aprio Wealth Management, LLC, a Securities and Exchange Commission Registered Investment Advisor.  Opinions expressed are as of the current date (May 4, 2021) and subject to change without notice. Aprio Wealth Management, LLC shall not be responsible for any trading decisions, damages, or other losses resulting from, or related to, the information, data, analyses or opinions contained herein or their use, which do not constitute investment advice, are provided as of the date written, are provided solely for informational purposes and therefore are not an offer to buy or sell a security. This commentary is for informational purposes only and has not been tailored to suit any individual. References to specific securities or investment options should not be considered an offer to purchase or sell that specific investment.
This commentary contains certain forward-looking statements. Forward-looking statements involve known and unknown risks, uncertainties and other factors which may cause the actual results to differ materially and/or substantially from any future results, performance or achievements expressed or implied by those projected in the forward-looking statements for any reason.
No graph, chart, or formula in this presentation can be used in and of itself to determine which securities to buy or sell, when to buy or sell securities, whether to invest using this investment strategy, or whether to engage Aprio Wealth Management, LLC's investment advisory services.
Investments in securities are subject to investment risk, including possible loss of principal. Prices of securities may fluctuate from time to time and may even become valueless. Any securities mentioned in this commentary are not FDIC-insured, may lose value, and are not guaranteed by a bank or other financial institution. Before making any investment decision, investors should read and consider all the relevant investment product information. Investors should seriously consider if the investment is suitable for them by referencing their own financial position, investment objectives, and risk profile before making any investment decision. There can be no assurance that any financial strategy will be successful.
Securities offered through Purshe Kaplan Sterling Investments. Member FINRA/SIPC. Investment Advisory Services offered through Aprio Wealth Management, LLC, a registered investment advisor. Aprio Wealth Management, LLC and the Aprio Group of Companies are not affiliated with Purshe Kaplan Sterling Investments.
Stay informed with Aprio.
Get industry news and leading insights delivered straight to your inbox.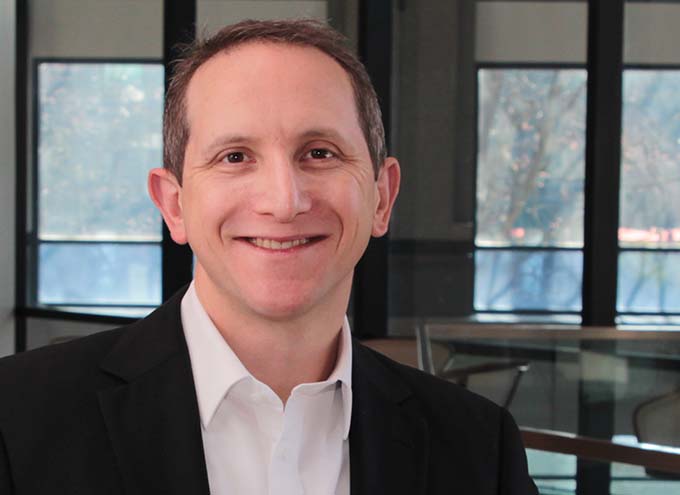 Simeon is the Chief Investment Officer of Aprio Wealth Management and the Director of Aprio Family Office. Simeon brings two decades of professional investing experience in publicly traded and privately held companies, as well as senior-level operating and strategy consulting experiences.