The Pulse on the Economy and the Capital Markets: March 22–26, 2021
Executive Summary
Great News for Companies Raising Capital: Ebullience in junk bonds and initial public offerings (IPOs) highlights an extremely strong first quarter for companies raising money; this reflects investors' optimism in the economy and government stimulus in the United States.
Trouble Abroad Underscores Supply Chain Concerns: While the market news was positive on the domestic front, the fragility of global supply chains was front and center again last week, due to trouble in the Suez Canal.
Keep reading for more of the economic and market news you should know.
In the Markets
The U.S. markets remain very optimistic on the economy. Investors see the $1.9 trillion stimulus package — which came in higher than initial expectations — and the discussions around a $3 trillion infrastructure package as extremely positive indicators for earnings growth.
Two signals are finishing the first quarter with strong performances:
1. According to Renaissance Capital, 102 companies have priced IPOs in the U.S. in the first quarter, making it the busiest quarter since 2000. This excludes direct listings and special purpose acquisition companies (SPACs). There are two other important points to know:
Newly public companies have raised $40 billion, the most proceeds ever recorded in a first quarter.
Healthcare firms led the issuance
2. U.S. High-yield debt sales set a new quarterly record in the first quarter. Companies have been issuing high-yield (a.k.a. "junk") bonds at a record pace, as the cost of this debt approaches all-time lows while companies see the likelihood of rising interest rates ahead. This means investors see an improving economy and are more willing to take risk.

Source: Bloomberg
Junk bonds are a great signal of investors' forward-looking views on the economy. These bonds typically are sold by companies with significant debt (and who are comfortable with the level of debt) or formerly investment-grade companies whose financials have deteriorated and had their credit ratings downgraded. Since leverage amplifies returns, investors in high-yield bonds must have conviction that better times are ahead.
Source: Bloomberg
In the Economy
As we noted last week, February's economic data was below expectations and prior months due to the extreme weather that shut down large portions of the country. We continued to see that trend last week in new and existing home sales, durable goods orders and manufacturing.
One positive update is the improving employment picture:
For the first time in a year, initial jobless (a.k.a. "unemployment") claims were below 700,000 and continuing (unemployment) claims were below 4 million.
The labor rebound is very uneven, evident in the following data points:

Of the top 20 states with the lowest employment, 75% are more rural (i.e., they have a population density below the national median), including the top six, led by South Dakota (2.9% employment rate), Utah (3.0%) and Nebraska (3.1%).
In contrast, 60% of the highest unemployment-rate states have above-median population densities, led by Hawaii (9.2% unemployment rate), New York (8.9%), Connecticut (8.5%) and California (8.5%).
This partially can be explained by the percentage of jobs tied to travel, leisure, hospitality and retail in higher-density locations. Additionally, agriculture-related jobs are less cyclical, and thus less impacted by the COVID-19 pandemic.
Retail is evolving, and the pandemic's impact on the sector remains. Here are two key points to consider on this topic, plus insights from industry leaders:
1. 75% of apparel sales were made online in February.
"We've definitely seen a shift in the way consumers are spending throughout the pandemic. Almost three-quarters of all apparel purchases were made online in February, and this is up from 47% just a year ago." — Linda Kirkpatrick, President–North America of Mastercard (MA)
2. The makeup industry is changing in response to COVID-influenced beauty trends.
"We see more of what we call 'above the mask,' like eyes and brows and lashes, and we see that makeup, in general, is starting to come back. It's just a matter of how long [it will] take for people to be in a situation when they're not needing to wear a mask in a more social situation."
— Mary Dillon, CEO of Ulta Beauty (ULTA)
Focus of the Week: Emerging Markets
Two emerging-markets stories demonstrate the interconnectedness of the global economy. One of the two stories received significant attention, while the other did not:
1. The grounding of the Ever Given in the Suez Canal
"It's never good news when a bunch of people learn the name of a boat." — Philip Bump, National Correspondent for The Washington Post[1]
We've been writing about the fragility of global supply chains initially demonstrated by COVID-19. Last week's grounding of the cargo ship, Ever Given, en route to Rotterdam from Malaysia, highlights how delicate supply chains are in today's global economy.
As of March 28, there were 350 vessels waiting in the area and more on their way, to which Lisa Anderson of LMA Consulting Group said: "Now, we have two areas of the world that are completely backed up in terms of a bunch of containers. But the problem isn't just with consumers and manufacturers not getting their goods — it's also with manufacturers not getting their containers."[1]
The Ever Given disaster further supports our point of view that supply chains will shorten and become more regionalized:
This may benefit employment because supply chains will have more redundancy of people and facilities, which may increase operating costs that could add inflation globally.
The recently announced railroad merger, which we highlighted in last week's issue of The Pulse, supports this perspective.
Click here and here to read two articles that will give you a deeper dive into understanding the size and potential impact of the Ever Given disaster.
2. The plummeting of the Turkish Lira
Turkish President Recep Tayyip Erdoğan surprisingly fired the head of Turkey's Central Bank, just months after appointing him. Reportedly, Erdoğan made the move following the Central Banker's decision to hike interest rates to mitigate the rise of future inflation, which contrasted with Erdoğan's antithetical belief that higher interest rates cause inflation. In taking this action, Erdoğan shattered the image of an independent Central Bank.
The Turkish Lira's Plummet

Source: Bloomberg
The Lira issue caused a mini sell-off in emerging-markets stocks; by week's end, there was no lasting contagion. Separately, Chinese stocks have declined as questions arise about how much the government will shape the fortunes of leading Chinese technology companies, such as Alibaba and Tencent.
A Few Stories That Caught My Eye
Weekly winner of the "What were they thinking?" award: Slack, which debuted, then immediately retracted, its cross-organizational messaging feature (link).
And you thought cutting the cable cord was going to save you money: Disney+ and Netflix recently increased their prices, bringing the cost of the cord-cutter package to $92 (link).
Tycoon's "Netflix of Sport" beats Comcast to a $3 billion deal (link).
[1] Philip Bump (@pbump), "It's never good news when a bunch of people learn the name of a boat," Twitter, March 25, 2021, 2:11 PM, https://twitter.com/pbump/status/1375163492567818240.
[1] Philip Bump, "Why a ship stuck in Egypt threatens the economy in the United States," The Washington Post, March 25, 2021, https://www.washingtonpost.com/politics/2021/03/25/why-ship-stuck-egypt-threatens-economy-united-states/, accessed March 2021.
Disclosures
Investment advisory services are offered by Aprio Wealth Management, LLC, a Securities and Exchange Commission Registered Investment Advisor. Opinions expressed are as of the current date (March 30, 2021) and subject to change without notice. Aprio Wealth Management, LLC shall not be responsible for any trading decisions, damages, or other losses resulting from, or related to, the information, data, analyses or opinions contained herein or their use, which do not constitute investment advice, are provided as of the date written, are provided solely for informational purposes and therefore are not an offer to buy or sell a security. This commentary is for informational purposes only and has not been tailored to suit any individual. References to specific securities or investment options should not be considered an offer to purchase or sell that specific investment.
This commentary contains certain forward-looking statements. Forward-looking statements involve known and unknown risks, uncertainties and other factors which may cause the actual results to differ materially and/or substantially from any future results, performance or achievements expressed or implied by those projected in the forward-looking statements for any reason.
No graph, chart, or formula in this presentation can be used in and of itself to determine which securities to buy or sell, when to buy or sell securities, whether to invest using this investment strategy, or whether to engage Aprio Wealth Management, LLC's investment advisory services.
Investments in securities are subject to investment risk, including possible loss of principal. Prices of securities may fluctuate from time to time and may even become valueless. Any securities mentioned in this commentary are not FDIC-insured, may lose value, and are not guaranteed by a bank or other financial institution. Before making any investment decision, investors should read and consider all the relevant investment product information. Investors should seriously consider if the investment is suitable for them by referencing their own financial position, investment objectives, and risk profile before making any investment decision. There can be no assurance that any financial strategy will be successful.
Securities offered through Purshe Kaplan Sterling Investments. Member FINRA/SIPC. Investment Advisory Services offered through Aprio Wealth Management, LLC, a registered investment advisor. Aprio Wealth Management, LLC and the Aprio Group of Companies are not affiliated with Purshe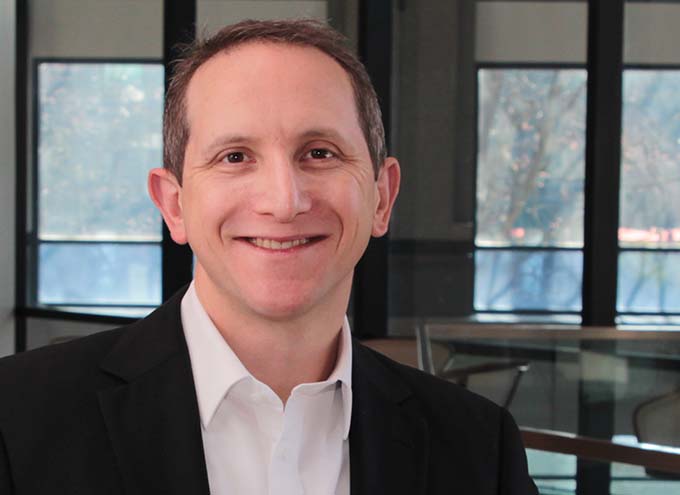 Chief Investment Officer At Aprio Wealth Management At Aprio Simeon is the Chief Investment Officer of Aprio Wealth Management and the Director of Aprio Family Office. Simeon brings two decades of professional investing experience in publicly traded and privately held companies, as well as senior-level operating and strategy consulting experiences.
(917)733-9141