The Pulse – What's Happening in the Economy and in the Markets: 3/15/2021-3/19/2021
Executive Summary
The "Return to Normalcy" Continues: In a week that brought us the 700th episode of "The Simpsons" and the first rounds of the NCAA basketball tournament, life is starting to feel more "normal." We're also seeing this trend in travel data — the Transportation Security Administration (TSA) reports 10 consecutive days of over 1,000,000 travelers, and we are now averaging a year-over-year increase as we start to lap the shutdowns of 2020.
Market Hesitancy: Last week, the market started to ask "what's next?" after we experience growth: Are we growing too fast? Will interest rates rise sooner rather than later? This conjecture resulted in a general decline, most notably in those sectors geared toward the cyclical rebound.
Spotlight on Supply Chain and Logistics: Supply chain and logistics have been a prominent fixture in the news. Mergers and acquisitions (M&A) are starting to reshape supply chains, as policy clarity enables boards to make billion-dollar decisions that will have significant economic implications.
In the Markets
It was a tough week for any sector tied to a rebound in the economic cycle.
While Federal Reserve Chairman Jerome Powell said the current view is that interest rates will not increase until 2023, two more members of the Fed's Board of Governors expressed that rates could increase before then, bringing the total to a little more than a third of the members.
This news impacted economically cyclical stocks, as it reflects an emerging view that rates will have to increase to offset an economy that is growing faster and producing more inflation than the current Goldilocks environment. We see that in the decline in oil (down 6% on the week) and the Russell 2000 small-cap index.
Central banks are moving into digital currencies
According to a recent survey by the Bank of International Settlements (essentially a central bank of central banks), 86% of central banks are currently engaged in researching digital currencies, up about one-third since the last survey in 2017.
Surging Search Interest in Central Bank Digital Currencies (CBDC)
The role that central banks play in the transition to digital currencies will be significant. They may have a major impact on banking policy, yet their actions may also impact prices of other forms of digital or cryptocurrencies.
In the Economy
Several key economic indicators for February were worse than expected, including retail sales, industrial production, capacity utilization, housing starts and building permits. Here are a few important takeaways to keep in mind:
These indicators were impacted by the recent severe weather that froze economic activity, notably in Texas.
One month does not make a trend – March's reports on these metrics will be a tell-tale sign of whether the economy has slowed from its impressive rebound.
The Leading Economic Indicators Index remained positive and is signaling growth, though it was below January's read and slightly below expectations.
Focus of the Week: Evolving Logistics
Supply chains and logistics are the circulatory system of the economy — and to understand what is happening economically, they are a great place to start.
Three noteworthy events occurred last week, and we believe they will shape the U.S. economy over the next decade:
1. The recent U.S.-China meeting in Alaska was highly contentious (link) (link).
2. China banned Tesla cars from military facilities and housing compounds, while curbing their use by employees of key state-owned companies due to spying concerns (link).
3. There are major moves in M&A, including a $25 billion railroad merger with huge implications — Kansas City Southern (KCS) and Canadian Pacific (CP) will combine to create the first U.S.-Canada-Mexico integrated service (link).
The third development is important, so let's dive into it.
M&A activity provides great insight into future trends due to the size of capital businesses are risking and the level of analysis boards typically conduct.
COVID-19's impact on supply chains is still being felt by companies, including rising issues at ports, which we've discussed in prior editions of The Pulse. The challenges the U.S. is facing with China (see above) further accelerate the reshoring of production. The merger between CP and KCS is a clear bet on the growth of manufacturing and production returning to North America — here's why:
CP's route network stretches across Canada and the Northern U.S. into Chicago and down to Kansas City.
KCS stretches from Kansas City and south into Mexico. KCS's jewel is its Mexican route network and its ability to cross the border into Texas.
While the impact of this merger will span across industries, the auto industry specifically highlights the opportunity:
We see two critical takeaways from this deal:
1. Companies have the conviction to invest significantly in the reshoring of production, which may reshape North American economies; we believe this may lead to higher employment and potentially more inflation.
2. For companies to have greater control over supply chains, expect a wave of supply chain integration, including M&A and joint ventures. We believe that companies likely will look to acquire suppliers and vendors. Technology can accelerate these deals and the follow-up integration.
A Few Stories That Caught My Eye
Disclosures
Investment advisory services are offered by Aprio Wealth Management, LLC, a Securities and Exchange Commission Registered Investment Advisor. Opinions expressed are as of the current date (March 23, 2021) and subject to change without notice. Aprio Wealth Management, LLC shall not be responsible for any trading decisions, damages, or other losses resulting from, or related to, the information, data, analyses or opinions contained herein or their use, which do not constitute investment advice, are provided as of the date written, are provided solely for informational purposes and therefore are not an offer to buy or sell a security. This commentary is for informational purposes only and has not been tailored to suit any individual. References to specific securities or investment options should not be considered an offer to purchase or sell that specific investment.This commentary contains certain forward-looking statements. Forward-looking statements involve known and unknown risks, uncertainties and other factors which may cause the actual results to differ materially and/or substantially from any future results, performance or achievements expressed or implied by those projected in the forward-looking statements for any reason.No graph, chart, or formula in this presentation can be used in and of itself to determine which securities to buy or sell, when to buy or sell securities, whether to invest using this investment strategy, or whether to engage Aprio Wealth Management, LLC's investment advisory services.Investments in securities are subject to investment risk, including possible loss of principal. Prices of securities may fluctuate from time to time and may even become valueless. Any securities mentioned in this commentary are not FDIC-insured, may lose value, and are not guaranteed by a bank or other financial institution. Before making any investment decision, investors should read and consider all the relevant investment product information. Investors should seriously consider if the investment is suitable for them by referencing their own financial position, investment objectives, and risk profile before making any investment decision. There can be no assurance that any financial strategy will be successful.Securities offered through Purshe Kaplan Sterling Investments. Member FINRA/SIPC. Investment Advisory Services offered through Aprio Wealth Management, LLC, a registered investment advisor. Aprio Wealth Management, LLC and the Aprio Group of Companies are not affiliated with Purshe Kaplan Sterling Investments.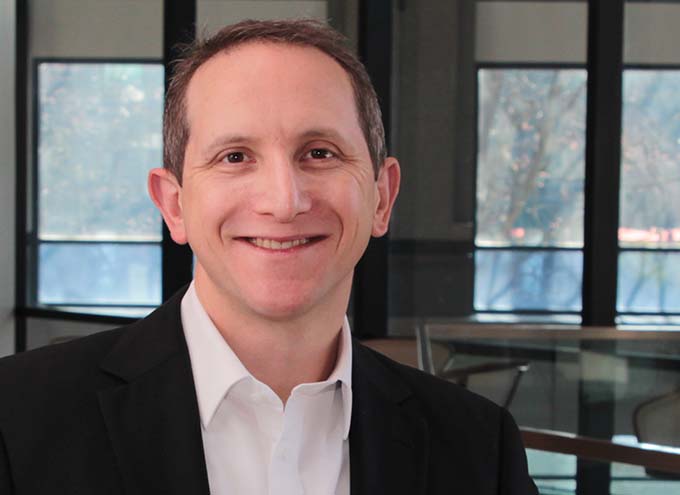 Chief Investment Officer At Aprio Wealth Management At Aprio Simeon is the Chief Investment Officer of Aprio Wealth Management and the Director of Aprio Family Office. Simeon brings two decades of professional investing experience in publicly traded and privately held companies, as well as senior-level operating and strategy consulting experiences.
(917)733-9141