The Pulse: What's Happening in the Economy and in The Market's 3/8/2021-3/12/2021
Executive Summary
Seeing Green: As we mentioned in the last edition of The Pulse, it feels like there's a light at the end of the tunnel in the economy and markets. This week, we're seeing it in the economic data where sectors most sensitive to vaccine distributions are rebounding sharply. In addition, the excitement around the economy coincides with a landmark art sale.
Struggles in Shipping: Supply chain constraints are at unprecedented levels, which are having a major impact on overseas freight and shipping. Recent earnings calls shed light on how major companies are feeling about the tight squeeze, and how it will impact future projections.
What We're Reading: What are 20% of Facebook's employees up to? This story, and more, in the latest business news headlines.
In the Markets
As we head toward St. Patrick's Day, it's appropriate that the stock screens are filled with green — and they generally were last week with indices and sectors up. Smaller companies and those that are more sensitive to economic growth are faring better, and the signing of the $1.9 trillion stimulus bill exacerbates this trend.
While the partying in equities has continued, interest rates for bonds also continue to rise. Last week, they approached pre-pandemic levels.
10-YEAR AND 30-YEAR GOVERNMENT BOND YIELDS
Bond yields are still below where they were in 2018, though the market would likely become concerned if they approached those levels quickly because higher rates could negatively impact the ability to easily finance large purchases, such as homes, appliances and automobiles.
"Power to the Beeple"
In the last edition of The Pulse, we discussed the rise of non-fungible tokens (NFTs). Our timing was good — last week, NFTs made a huge mark in the art world. The legendary auction house Christie's sold "Everydays: The First 5,000 Days," created by a modern digital artist whose nom de plume is Beeple, for a cool $69 million using an NFT. Here's why this sale is so groundbreaking:
This piece sold for more than any Salvador Dali, Paul Gauguin or Frida Kahlo work.
According to Forbes, the piece is a massive JPEG, a collection of 5,000 images that Beeple has curated for more than a decade; millions of people flooded the Christie's website to watch its finale.
Beeple has over 2 million Instagram followers.
The Winner – a Singapore-based crypto fund – didn't start bidding until the final five minutes of the auction. In that time, the number of buyers doubled, resulting in the price jumping to nearly $70 million from less than $20 million.
The nascent NFT market enables digitally focused creatives to reap the financial benefits of what they create; think of it as the anti-Napster. NFTs' value comes from the scarcity of their asset, which leverages blockchain technology. Social media platforms like Instagram create a global audience for these digital assets — and global demand + scarcity = high auction prices.
In the Economy
On the ongoing topic of returning to normalcy in the economy, all weekly and monthly high-frequency data figures were in the green for the first time since we started tracking this data nearly a year ago. Apropos for the week of St. Patrick's Day.
Rebounds in three sectors — retail sales, hotel/lodging and air travel — show large, month-over-month improvements. These sectors are very sensitive to vaccine distribution.
One indicator that recently caught our eye is the preliminary readings of the University of Michigan's Consumer Sentiment survey:
The results bode well for consumer spending, notably on durable and discretionary goods
The results were much better than expectations and compared to February.
Current Conditions and Consumer Expectations (two components of the survey) were better than expected and better than February's readings.
Focus of the Week: Shipping
Supply chain constraints are at levels we have not experienced in years. To address the constrained capacity, container ships are overloaded, resulting in containers toppling into the sea at higher rates than normal when bad weather emerges.
In capitalism, tight capacity emerges in spikes in pricing, and we're seeing that trend in trans-Pacific trade routes. Rising freight prices may be a leading indicator of future inflation for consumer goods and services.
Shanghai to LA
Shanghai to NY
Port of Long Beach – Inbound Containers Traffic (weekly)
Management teams across industries have noted these challenges on recent earnings calls:
"From a supply chain perspective, overseas freight has continued to be an issue in regard to container shortage and port delays. This has caused timing delays on certain categories, including furniture, sporting goods, lawn and garden, and even some food and sundries items like seafood, imported cheeses and oils." — Richard Galanti, CFO of Costco (COST)
"The domestic freight markets are extremely dislocated and the global air-freight and ocean markets have tremendous amounts of constraints around them … There's no fast way to recover there … There are no extra ships sitting around waiting to be deployed … Customers that normally could book a container days before shipping now have to act weeks in advance. Some companies in desperation are turning to more-expensive air freight." — Bob Biesterfeld, CEO of C.H. Robinson (CHRW)
"There are still very, very significant industry delays coming through the ports, the transportation hubs and our vendor warehouses … Even though we've been able to manage through these issues, there's clearly a financial impact in terms of higher freight rates and supply chain expenses." — Michael O'Sullivan, CEO of Burlington (BURL)
"In terms of how long those will last, again, it's hard to say. From where we sit today, it feels like the freight costs will continue through the year." — Travis Marquette, CFO of Ross Stores (ROST)
A Few Stories That Caught My Eye
Disclosures
Investment advisory services are offered by Aprio Wealth Management, LLC, a Securities and Exchange Commission Registered Investment Advisor. Opinions expressed are as of the current date (March 17, 2021) and subject to change without notice. Aprio Wealth Management, LLC shall not be responsible for any trading decisions, damages, or other losses resulting from, or related to, the information, data, analyses or opinions contained herein or their use, which do not constitute investment advice, are provided as of the date written, are provided solely for informational purposes and therefore are not an offer to buy or sell a security. This commentary is for informational purposes only and has not been tailored to suit any individual. References to specific securities or investment options should not be considered an offer to purchase or sell that specific investment.
This commentary contains certain forward-looking statements. Forward-looking statements involve known and unknown risks, uncertainties and other factors which may cause the actual results to differ materially and/or substantially from any future results, performance or achievements expressed or implied by those projected in the forward-looking statements for any reason.
No graph, chart, or formula in this presentation can be used in and of itself to determine which securities to buy or sell, when to buy or sell securities, whether to invest using this investment strategy, or whether to engage Aprio Wealth Management, LLC's investment advisory services.
Investments in securities are subject to investment risk, including possible loss of principal. Prices of securities may fluctuate from time to time and may even become valueless. Any securities mentioned in this commentary are not FDIC-insured, may lose value, and are not guaranteed by a bank or other financial institution. Before making any investment decision, investors should read and consider all the relevant investment product information. Investors should seriously consider if the investment is suitable for them by referencing their own financial position, investment objectives, and risk profile before making any investment decision. There can be no assurance that any financial strategy will be successful.
Securities offered through Purshe Kaplan Sterling Investments. Member FINRA/SIPC. Investment Advisory Services offered through Aprio Wealth Management, LLC, a registered investment advisor. Aprio Wealth Management, LLC and the Aprio Group of Companies are not affiliated with Purshe Kaplan Sterling Investments.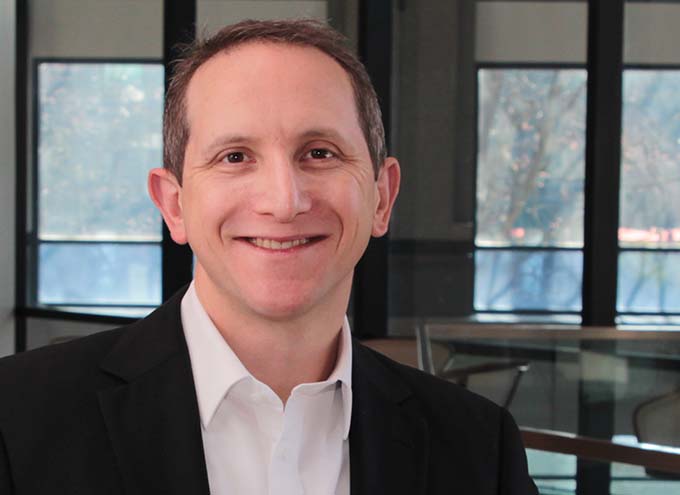 Chief Investment Officer At Aprio Wealth Management At Aprio Simeon is the Chief Investment Officer of Aprio Wealth Management and the Director of Aprio Family Office. Simeon brings two decades of professional investing experience in publicly traded and privately held companies, as well as senior-level operating and strategy consulting experiences.
(917)733-9141