The Pulse – What's happening in the Economy and the Capital Markets: 1/11/21 – 1/15/21
Executive Summary
Economically-sensitive stocks and commodities performed well, though overall market results were mixed for the week. Government data mirrors the high frequency data showing slowing consumer activity while industrials remain strong. Several commodities are at multi-year high prices, but inflation is not significantly emerging in government data.
The Markets
There was no prominent theme among markets results last week – economically-sensitive and commodity-driven markets, such as Emerging Market, Small Cap and Energy performed best while broader, larger capitalization markets such as S&P 500 and Nasdaq declined.
Biden's proposed $1.9 trillion stimulus plan was a driving factor. The plan is considered more inflationary which resulted in the increase in oil and other commodity prices.
The expected inflation increase is reflected in the 10-year U.S. Treasury yield which has risen swiftly in two weeks from approximately 0.9% at the start of 2021 to nearly 1.1%.
Investors remain positive regarding the markets, though the level of excitement is tempered compared to a week or month ago.
Source: CNN
The Economic News

Trends of the last several months emerged in the High Frequency Data and in government data – most notably the strength of the Industrial economy and the weakened Consumer.
High Frequency Data
Key points from the High Frequency Data:
Initial and Continuing Jobless Claims both increased last week (negative news)

COVID-19's impact on dining and hospitality are increasing unemployment numbers.

Steel production continues to improve.
Air travel is improving having increased compared to last month – this is likely to continue as the vaccine is more widely distributed.
Highlights from a heavy week for government data:
Small Business Optimism reported well below expectations and declined compared to November.
Retail Sales were well below expectations and the 3rd consecutive monthly decline.

Sales declined 0.7% versus flat expectations.
Excluding Auto & Gas, sales declined 2.1%. Auto sales and higher gas prices benefited their numbers.
Inflation
Consumer Price Index (CPI), excluding food & energy, was in line with expectations.

CPI increased 0.1% from last month and 1.6% year over year.

Producer Price Index (PPI) excluding food, energy & trade was higher than expected and November.

PPI increased 0.4% from last month and 1.1% year over year.
May reflect commodity-price inflation.
Industrial Sector strength
Industrial Production increased 1.6%, significantly above expectations and November.
Capacity Utilization reported at 5%, above expectations and an increase over November.
The strength in Industrials is reflected in the ISM Purchasing Managers Index (PMI) which is at pre-COVID-19 and 5-year highs.
ISM MANUFACTURING PMI
Focus of the Week – Commodity Prices
With the expectations of significant fiscal stimulus globally, a residential housing rebound and investment in infrastructure, commodity prices have risen. Some of the early price increases are attributed to manufacturing and supply chain disruptions caused by COVID-19 shutdowns. More recently, expectations of Industrial activities and greater demand have driven increased prices.
Oil – $52/BARREL
COPPER
LUMBER (SOUTHERN PINE – COMPOSITE)
STEEL (COMPOSITE PRICE INDEX)
A Few Stories that Caught My Eye
Disclosures
Investment advisory services are offered by Aprio Wealth Management, LLC, a Securities and Exchange Commission Registered Investment Advisor. Opinions expressed are as of the current date (January 19, 2021) and subject to change without notice. Aprio Wealth Management, LLC shall not be responsible for any trading decisions, damages, or other losses resulting from, or related to, the information, data, analyses or opinions contained herein or their use, which do not constitute investment advice, are provided as of the date written, are provided solely for informational purposes and therefore are not an offer to buy or sell a security. This commentary is for informational purposes only and has not been tailored to suit any individual. References to specific securities or investment options should not be considered an offer to purchase or sell that specific investment.
This commentary contains certain forward-looking statements. Forward-looking statements involve known and unknown risks, uncertainties and other factors which may cause the actual results to differ materially and/or substantially from any future results, performance or achievements expressed or implied by those projected in the forward-looking statements for any reason.
No graph, chart, or formula in this presentation can be used in and of itself to determine which securities to buy or sell, when to buy or sell securities, whether to invest using this investment strategy, or whether to engage Aprio Wealth Management, LLC's investment advisory services.
Investments in securities are subject to investment risk, including possible loss of principal. Prices of securities may fluctuate from time to time and may even become valueless. Any securities mentioned in this commentary are not FDIC-insured, may lose value, and are not guaranteed by a bank or other financial institution. Before making any investment decision, investors should read and consider all the relevant investment product information. Investors should seriously consider if the investment is suitable for them by referencing their own financial position, investment objectives, and risk profile before making any investment decision. There can be no assurance that any financial strategy will be successful.
Securities offered through Purshe Kaplan Sterling Investments. Member FINRA/SIPC. Investment Advisory Services offered through Aprio Wealth Management, LLC, a registered investment advisor. Aprio Wealth Management, LLC and the Aprio Group of Companies are not affiliated with Purshe Kaplan Sterling Investments.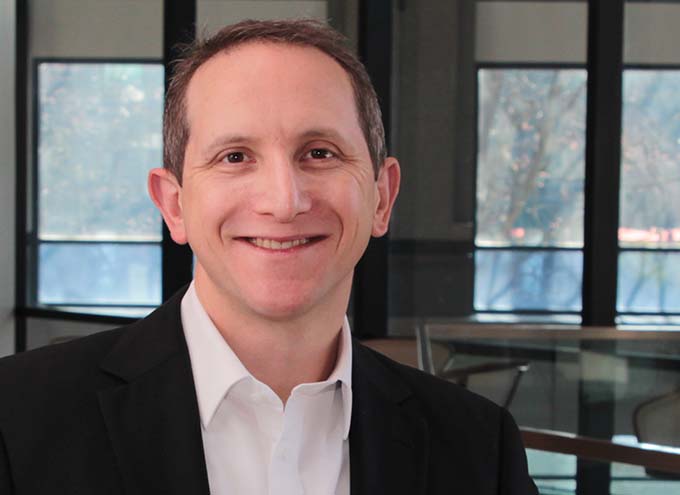 Chief Investment Officer At Aprio Wealth Management At Aprio Simeon is the Chief Investment Officer of Aprio Wealth Management and the Director of Aprio Family Office. Simeon brings two decades of professional investing experience in publicly traded and privately held companies, as well as senior-level operating and strategy consulting experiences.
(917)733-9141