The Pulse – What's happening in the Economy and the Capital Markets: 1/25/21 – 1/29/21
Executive Summary
We are recapping a week that saw election passions reach the capital markets, as retail investors overturned the financial establishment through social media. GameStop and several other marginal companies saw share prices rise to unconscionable levels that did not reflect the overall health of their businesses.
Meanwhile, the global markets sold off on concerns about slow COVID-19 vaccine distribution, while the economy continued its modest recovery. Finally, we saw initial data on the "annus horribilis" that was 2020 in the hospitality/lodging sector.
Keep reading for insight on these topics, plus more of the economic and market news you should know.
In the Markets
Surreal.
That's the best word to describe last week.
Markets declined globally as investors expressed concern over the slower-than-expected pace of COVID-19 vaccine distribution. The US markets experienced their steepest decline since October; that cooled 2021's hot start, though January still ended up finishing in the black.
On the topic of the markets, here are some other key takeaways to consider:
The markets and assets that are generally considered "safer" performed better than those that are considered "riskier," such as small-cap and emerging markets.
The top-performing sectors were the least volatile: real estate, utilities and consumer staples. For January, these three sectors were also the weakest of the 11 S&P 500 sectors.
The real news was the soap opera around the short squeeze of GameStop (GME). The cast of characters include the gamified online broker, Robinhood; the WallStreetBets subreddit; multibillion-dollar hedge funds; Ken Griffin the billionaire owner of Citadel Securities, and the family office of Steve Cohen, the owner of the New York Mets; and the strange bedfellows of Alexandria Ocasio-Cortez and Ted Cruz. (For more context on this story, click here, here and here.)
Here are some of the most important facts you should know:
The essence of the drama relates to how retail investors banded together on Reddit, used purchasing options on companies that sophisticated hedge funds bet would go bankrupt and drove up stock prices in virtuous/vicious cycle (depending on your perspective). All of this converged to force hedge funds to exit their positions by buying shares, further increasing those prices.
In the process, these sophisticated hedge funds lost billions of dollars, while retail investors kept buying to push up prices further.
With all the trading volume resulting from this effort, Robinhood, a key brokerage firm, had so much volume that it didn't have the cash to post as collateral while it took several days for these transactions to close — forcing the brokerage to seek emergency funding.
GameStop is not the next Starbucks or Costco; often considered "the Blockbuster of video games," GameStop has lost billions in revenue over the past few years. The retailer burned cash, became unprofitable and subsequently closed more than 1,000 stores since 2019.
The other highly shorted companies in this story include AMC Entertainment (the large movie theater chain), BlackBerry and Bed Bath & Beyond.
Why does this matter? The GameStop phenomenon is an example of everyday Americans using social media to democratize and challenge the Wall Street establishment, much like what has happened in the political sphere. The phenomenon also shows that:
The power of social media can quickly drive stock prices against a long-held investing belief; the traditional investing formula that has relied on decades of research for outperformance may be quickly rendered irrelevant in the short run.
Investors with a short-term focus will spend more on technology that monitors social networks to determine where the crowd is headed next.
Please reach out to us if you would like more details on the GameStop story; we are happy to discuss it with you in detail.
Bond performance
In a prior issue of The Pulse, we discussed the strength of the junk bond market, also known as the "high-yield" market. Here are two notable takeaways from last week's performance:
At over $50 billion, January 2021 was the third busiest month on record for US high-yield issuance; it will be Europe's second busiest month.
Interest rates for high-yield issues are not very high — the average is 4.2% in the US, a record low, and 3.39% in Europe.
The low rates and high issuance reflect low government and investment-grade corporate levels, as well as investors' expectations of an economic rebound.
Economic News
High-frequency data shows a generally improving environment. Here are some important datapoints to consider:
Initial and Continuing Unemployment Claims: This is the second-consecutive week that these figures were lower than expected (a positive), despite the cold weather and COVID-19-related shutdowns in many parts of the country.
The economic news remains mixed, though with important positives. Specifically, the Leading Economic Indicators remain positive — a sign of future economic expansion — but the level of future growth is becoming more muted.
Leading Economic Indicators
Focus of the Week: Hospitality/Lodging
Annual data for 2020 was released, illustrating how poor a year it was for the hospitality/lodging sector:
As EBITDA per available room (EBITDA-PAR) highlights, the year-over-year decline narrowed consistently from April–October. However, in November and December, the trend reversed and worsened. After an initial reduction, labor costs remained relatively fixed at a decline of 60%–65%.
*Industry profits relate to gross operating profit per available room (GOP-PAR).
Not surprisingly, the lack of business travel, due to COVID-19, is having a disproportionate impact on hospitality/lodging figures:
In December 2020, occupancy rates and revenue per available room (RevPAR) were down the greatest amount at the highest end of the market.
The economy segment declined just 12%, compared to luxury, which declined nearly 60%.
Source: CoStar
The greatest declines in profitability (GOP-PAR) are in business travel hubs and major metropolitan areas, such as Boston, Chicago, New York and Seattle, which all declined 100%.
A Few Stories That Caught My Eye
Disclosures
Investment advisory services are offered by Aprio Wealth Management, LLC, a Securities and Exchange Commission Registered Investment Advisor. Opinions expressed are as of the current date (January 25, 2021) and subject to change without notice. Aprio Wealth Management, LLC shall not be responsible for any trading decisions, damages, or other losses resulting from, or related to, the information, data, analyses or opinions contained herein or their use, which do not constitute investment advice, are provided as of the date written, are provided solely for informational purposes and therefore are not an offer to buy or sell a security. This commentary is for informational purposes only and has not been tailored to suit any individual. References to specific securities or investment options should not be considered an offer to purchase or sell that specific investment.
This commentary contains certain forward-looking statements. Forward-looking statements involve known and unknown risks, uncertainties and other factors which may cause the actual results to differ materially and/or substantially from any future results, performance or achievements expressed or implied by those projected in the forward-looking statements for any reason.
No graph, chart, or formula in this presentation can be used in and of itself to determine which securities to buy or sell, when to buy or sell securities, whether to invest using this investment strategy, or whether to engage Aprio Wealth Management, LLC's investment advisory services.
Investments in securities are subject to investment risk, including possible loss of principal. Prices of securities may fluctuate from time to time and may even become valueless. Any securities mentioned in this commentary are not FDIC-insured, may lose value, and are not guaranteed by a bank or other financial institution. Before making any investment decision, investors should read and consider all the relevant investment product information. Investors should seriously consider if the investment is suitable for them by referencing their own financial position, investment objectives, and risk profile before making any investment decision. There can be no assurance that any financial strategy will be successful.
Securities offered through Purshe Kaplan Sterling Investments. Member FINRA/SIPC. Investment Advisory Services offered through Aprio Wealth Management, LLC, a registered investment advisor. Aprio Wealth Management, LLC and the Aprio Group of Companies are not affiliated with Purshe Kaplan Sterling Investments.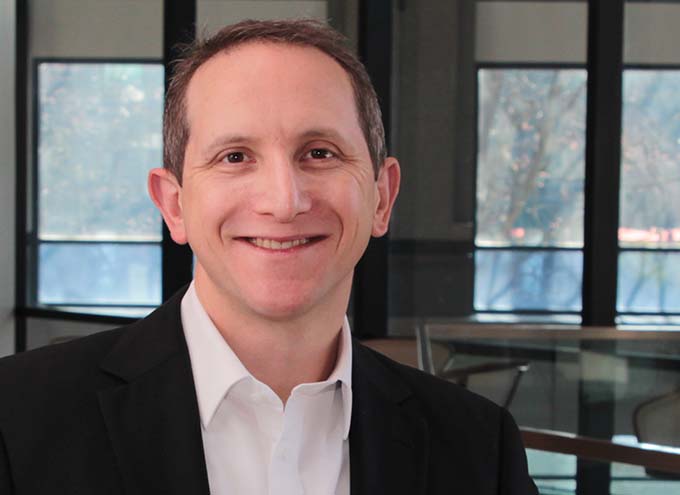 Chief Investment Officer At Aprio Wealth Management At Aprio Simeon is the Chief Investment Officer of Aprio Wealth Management and the Director of Aprio Family Office. Simeon brings two decades of professional investing experience in publicly traded and privately held companies, as well as senior-level operating and strategy consulting experiences.
(917)733-9141