The Pulse – What's happening in the Economy and the Capital Markets: 1/4/21 – 1/8/21
Executive Summary

Economic activity continues to generally improve with the exception of industries directly impacted by COVID-19-driven shutdowns. The jobs report was mixed and the Industrial/Manufacturing economy continues to exceed expectations. The markets started the year with a mini sell-off before reacting strongly to election and economic news later in the week.
The Markets
Though the markets started the year with a sell-off, they rallied overall in the first week. The two drivers of the rebound in the U.S. were the Georgia runoff election results and the weaker than expected employment results. As noted in previous reports, the markets can move in a different direction than the economy in the short run.
Source: Bloomberg
The markets interpreted the Georgia runoff results, and resulting unified Democratic government, to mean more stimulus and fiscal spending, including infrastructure, which should broadly benefit the economy. This outlook greatly benefits smaller public companies (as seen in the Russell 2000 index's superior performance) and the price of oil.
The strongest performing sectors were economically sensitive – energy, materials, financials.
The weakest performing sectors were those with most stable revenue – real estate, utilities, consumer staples.
The weaker employment results will likely lead the Fed to keep interest rates lower for longer since the Unemployment Rate is a key driver for rate changes.
The IPO market continues to remain hot for large, private technology companies.
Youth-oriented video game company Roblox is expected to soon go public after announcing a late-stage financing round of $520 million this past week.
Fintech stalwart SoFi announced plans to go public by merging with a publicly-traded acquisition company that values SoFi at $8.65 billion.
The Economic News
The industrial economy continues marching forward while rising COVID-19 cases and hospitalizations forcing restrictions on consumer activity are reflected in the numbers. The job environment is a tale of two cities –sectors of the economy directly impacted by COVID-19 (e.g. restaurants, hospitality) are weakened while for most others the job situation is improving.
The Dallas Fed Mobility Index shows Consumer activity generally trending down.
This relates to higher COVID-19 cases alongside winter weather.
Winners will be businesses that support remote/work from home models such as online shopping and restaurants/grocers well-equipped for delivery.
Restaurant dining and local retailers will struggle.
Source: Dallas Fed

The High Frequency Data continues to show mixed results impacted by the timing of the late December and New Years holidays.
Weekly Initial (Unemployment) Claims and Continuing Claims were better than expected. They continue to slowly decline, however remain well above prior record levels, nine months after their initial spike.
The Unemployment Report was mixed.
The U.S. lost 140,000 jobs in December compared to expectations of a 50,000 gain – a significant disappointment.

This was the first decline since April.

Leisure & Hospitality jobs, including restaurants, declined 498,000, a result of the changing behaviors due to rising COVID-19 cases.
Retail, professional and business services, construction and manufacturing posted job gains, indicating much of the economy continues its gradual return to health.

The Unemployment Rate was 6.7%, flat with last month.

The Underemployment Rate, which includes temp labor, improved 0.3% to 11.7%.
Focus of the Week – Manufacturing
Several pieces of economic data point to continued improvements in manufacturing.
U.S. Manufacturing PMI was 57.1, better than expectations and an increase from November.
ISM Manufacturing was 60.7, much better than expectations and higher than November.
New Orders increased compared to November.
Prices paid jumped well above expectations and about 20% above November.
December Auto Sales were 16.3m, above expectations and November.
Manufacturing Jobs (in employment report) saw a gain of 38,000, better than expectations and November.
A Few Stories that Caught My Eye
Disclosures
Investment advisory services are offered by Aprio Wealth Management, LLC, a Securities and Exchange Commission Registered Investment Advisor. Opinions expressed are as of the current date (January 11, 2021) and subject to change without notice. Aprio Wealth Management, LLC shall not be responsible for any trading decisions, damages, or other losses resulting from, or related to, the information, data, analyses or opinions contained herein or their use, which do not constitute investment advice, are provided as of the date written, are provided solely for informational purposes and therefore are not an offer to buy or sell a security. This commentary is for informational purposes only and has not been tailored to suit any individual. References to specific securities or investment options should not be considered an offer to purchase or sell that specific investment.
This commentary contains certain forward-looking statements. Forward-looking statements involve known and unknown risks, uncertainties and other factors which may cause the actual results to differ materially and/or substantially from any future results, performance or achievements expressed or implied by those projected in the forward-looking statements for any reason.
No graph, chart, or formula in this presentation can be used in and of itself to determine which securities to buy or sell, when to buy or sell securities, whether to invest using this investment strategy, or whether to engage Aprio Wealth Management, LLC's investment advisory services.
Investments in securities are subject to investment risk, including possible loss of principal. Prices of securities may fluctuate from time to time and may even become valueless. Any securities mentioned in this commentary are not FDIC-insured, may lose value, and are not guaranteed by a bank or other financial institution. Before making any investment decision, investors should read and consider all the relevant investment product information. Investors should seriously consider if the investment is suitable for them by referencing their own financial position, investment objectives, and risk profile before making any investment decision. There can be no assurance that any financial strategy will be successful.
Securities offered through Purshe Kaplan Sterling Investments. Member FINRA/SIPC. Investment Advisory Services offered through Aprio Wealth Management, LLC, a registered investment advisor. Aprio Wealth Management, LLC and the Aprio Group of Companies are not affiliated with Purshe Kaplan Sterling Investments.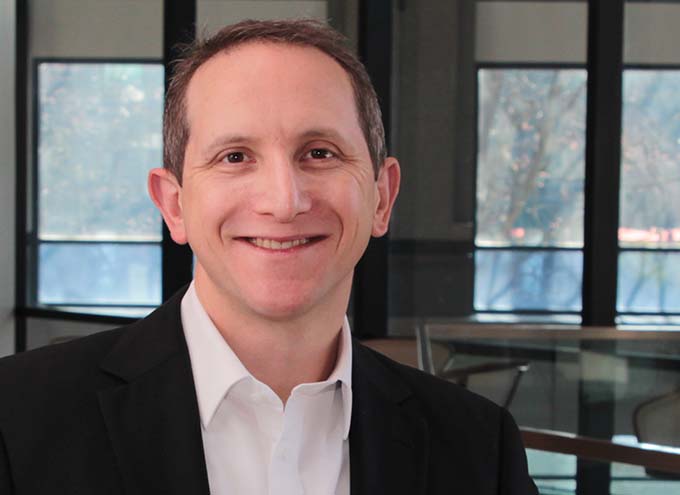 Chief Investment Officer At Aprio Wealth Management At Aprio Simeon is the Chief Investment Officer of Aprio Wealth Management and the Director of Aprio Family Office. Simeon brings two decades of professional investing experience in publicly traded and privately held companies, as well as senior-level operating and strategy consulting experiences.
(917)733-9141