The Pulse – What's happening in the Economy and the Capital Markets: 12/19/20 – 12/31/20
Executive Summary
2020 ended with a strong December for the markets as momentum continued from November's events. Economic data continues to be mixed with improvements in industrial-related data and varied consumer data. Mastercard reported online commerce grew rapidly this holiday season. The labor market is improving; however, all unemployment numbers remain elevated compared to historical levels.
The Markets
The markets finished the year on a high note thanks to the COVID-19 vaccine rollout and expectations of global economic recovery in the second half of 2021. More economically sensitive markets, such as small caps (e.g. Russell 2000), emerging markets and the energy sector were leaders for December. Indexes that reflect broader economies, such as the S&P 500 and Dow Jones, as well as those that comprise the developed markets, all also increased.
December 2020 followed historical suit, reflecting positive trends.
A global and controversial factor in December was the regulatory environment for large technology companies.
The Chinse government exerted influence over Alibaba and its public offering of its Alipay affiliate, while the U.S. and European governments further scrutinized Google's parent, Alphabet, and Facebook.
Regulators with economically suffering constituents are keeping eyes on larger and tremendously profitable companies whose business models enabled weathering the COVID-19 recession and those whose stock prices increased due to their fortress balance sheets.
The Economic News
Mastercard's SpendingPulse™ survey revealed that online sales grew 49% during the 2020 holiday season, compared to 2019.
Online commerce accounted for roughly 20% of overall retail sales versus 13% in 2019.
Home furnishings experienced the strongest growth of any sector – +16% overall and 31% online growth.
Home improvement increased 14%, with online sales up 80%.
High-frequency data continues to show modest improvements month over month (e.g. staffing index, gasoline demand, air travel) as the economy generally, though unevenly, improves.
Most notable is the improvement in air travel with several days exceeding 1 million passengers. Leisure travel during the holidays was a large driver of the improvement.
Lodging is still weak, despite the improvements in air travel.
The end of year government data, which includes November activity, highlighted a more concerned consumer and manufacturing data that was slightly weaker than expected.
Consumer-related
Consumer Confidence (source: the Conference Board) was significantly below expectations and well below October.
"Present situation" component was 90.3 versus 105.9 in October
Personal Income declined 1.1%, slightly worse than expected and below October
Personal Spending declined 0.4%, slightly worse than expected and much worse than October's growth of 0.3%.
Manufacturing-related
Durables Goods (ex-Transportation) November projected at 0.4%, below expectations and below October's 1.3% gain.
Capital Good Orders (a leading indicator) November projected at 0.4%, below expectations and below October's 1.6% gain.
Focus of the Week – The Labor Market
The labor market has been at the epicenter of the COVID-19 recession.
Coming into 2020, the labor market had multi-decade low rates of Under-employment and Un-employment.
*Under-employment includes impact from part-time and marginal labor force.
The job destruction from COVID-19 and requisite shutdowns were massive. The economy has recovered a little more than half the damage from the initial shutdowns, however, remains at 2014 levels, having lost roughly half a decade's improvements.
Under-employment (U-6) Rate – 12.0%
The Unemployment Rate shows a similar story, though job recovery has only reached 2013 levels.
Unemployment (U-3) Rate – 6.7%
The Labor Market still has significant healing ahead.
Initial jobless claims are still at record levels and well above peaks of prior recessions, even though down 90% from the March highs.
*Initial jobless claims are those filing for unemployment insurance for the first time
Initial Filings – 787,000
Note: Shading = recessions
Continuing Claims – 5,219,000
Workers continuing to file for unemployment insurance tells a similar story to Initial Claims – the primary difference is that Continuing Claims are below the levels of the Financial Crisis.
A Few Stories that Caught My Eye
Disclosures
Investment advisory services are offered by Aprio Wealth Management, LLC, a Securities and Exchange Commission Registered Investment Advisor.  Opinions expressed are as of the current date (January 4, 2021) and subject to change without notice. Aprio Wealth Management, LLC shall not be responsible for any trading decisions, damages, or other losses resulting from, or related to, the information, data, analyses or opinions contained herein or their use, which do not constitute investment advice, are provided as of the date written, are provided solely for informational purposes and therefore are not an offer to buy or sell a security. This commentary is for informational purposes only and has not been tailored to suit any individual. References to specific securities or investment options should not be considered an offer to purchase or sell that specific investment.
This commentary contains certain forward-looking statements. Forward-looking statements involve known and unknown risks, uncertainties and other factors which may cause the actual results to differ materially and/or substantially from any future results, performance or achievements expressed or implied by those projected in the forward-looking statements for any reason.
No graph, chart, or formula in this presentation can be used in and of itself to determine which securities to buy or sell, when to buy or sell securities, whether to invest using this investment strategy, or whether to engage Aprio Wealth Management, LLC's investment advisory services.
Investments in securities are subject to investment risk, including possible loss of principal. Prices of securities may fluctuate from time to time and may even become valueless. Any securities mentioned in this commentary are not FDIC-insured, may lose value, and are not guaranteed by a bank or other financial institution. Before making any investment decision, investors should read and consider all the relevant investment product information. Investors should seriously consider if the investment is suitable for them by referencing their own financial position, investment objectives, and risk profile before making any investment decision. There can be no assurance that any financial strategy will be successful.
Securities offered through Purshe Kaplan Sterling Investments. Member FINRA/SIPC. Investment Advisory Services offered through Aprio Wealth Management, LLC, a registered investment advisor. Aprio Wealth Management, LLC and the Aprio Group of Companies are not affiliated with Purshe Kaplan Sterling Investments.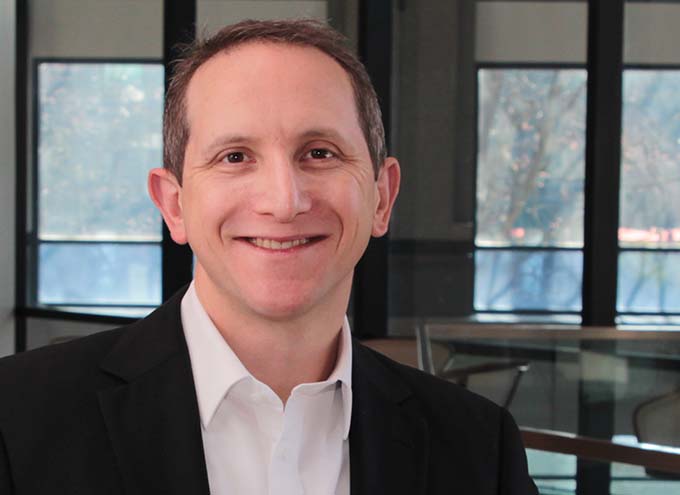 Chief Investment Officer At Aprio Wealth Management At Aprio Simeon is the Chief Investment Officer of Aprio Wealth Management and the Director of Aprio Family Office. Simeon brings two decades of professional investing experience in publicly traded and privately held companies, as well as senior-level operating and strategy consulting experiences.
(917)733-9141