The Pulse — What's Happening in the Economy and the Capital Markets: 2/15/21 – 2/19/21
Executive Summary
Texas's electrical grid and DC hearings on GameStop have garnered the national headlines, yet two other current events have caught our attention.
Several announcements have highlighted the continued and growing influence of sustainability and how it will affect the way in which money flows through the economy. Meanwhile, the increase in interest rates and cryptocurrencies is an emerging trend that will continue the rest of the year.
Keep reading for more of the latest market and economic news you should know.
In the Markets
The price of gold — the historic store of value for those concerned about inflation and central banks — has declined 8% over the last six months. On the cryptocurrency front, the Bitcoin charge has continued unabated — it was up 16% last week, 60% in February and 400% in the last six months, surpassing $1 trillion in value.
Google Trends shows that in the last six months, Bitcoin interest has exploded beyond the initial inflation and central bank concerns. Here are a few key takeaways on this point:
Since the beginning of 2020, Google searches for gold have increased 20%, searches for inflation have increased 70% and searches for Bitcoin have increased 530%.
Google searches for Bitcoin have an extremely strong correlation with the price of Bitcoin — about 90%.
BITCOIN PRICE (BLUE) & SEARCHES vs. INFLATION (YELLOW) AND GOLD (ORANGE) % change since January 2020
As illustrated in the chart, the markets are growing more concerned about inflation; Google searches for inflation have increased 50% since the end of 2020. At the same time, the yield on the 10-year U.S. Treasury bond has increased a similar amount, from 0.91% up to 1.34% last Friday.
The rise in the 10-year Treasury led to a softness for the broader market, with the S&P 500, Nasdaq and Russell 2000 all down on the week (though all indices are still higher month-to-date).
Investors are concerned that if rates continue to rise, at some point, there will be a shift toward bonds and away from stocks.
Focus of the Week
Sustainability — it's an investment theme and business trend we've noted for nearly a year, one that has been described by Fortune Global 1000 CEOs as "Profits with a Purpose."
2020 was about creating general awareness around sustainability; 2021 is shaping up to be the year of action. In fact, BlackRock, the world's largest asset manager, has already noted sustainability's acceleration globally (link).
Last week, several announcements confirmed that sustainability's importance is deepening in board rooms and reflecting how management is compensated.
The Carlyle Group, one of the world's largest private equity firms and alternative asset managers, announced a $4.1 billion credit facility, which is organized by Bank of America and tied to the performance of board diversity (link):
In other words, companies that are getting ahead of the curve on environmental, social and governance (ESG) and sustainability will see a lower cost of financing. This enables a competitive advantage during mergers & acquisitions, lower costs for buying assets and more profits for owners.
Again: this is about creating profits while doing good for Carlyle. In its press release announcing the sustainability-linked loan by Bank of America, the firm said:
"Its research has shown that the average earnings growth of its portfolio companies with two or more diverse board members has been approximately 12% greater per year than companies that lack diversity."
Ariel Investments, a highly regarded asset manager, announced its first private equity fund specifically focused on enabling Fortune 500 companies to diversify their supply chains with more minority-led businesses (link):
The fund will invest in mid-sized companies that are not minority-owned and transform them into certified minority business enterprises, while also attracting African-American and Latinx entrepreneurs.
J.P. Morgan is anchoring the fund and has committed up to $200 million in co-investments.
The fund is led by two accomplished African-American executives: the incoming Chair of the Board of Starbucks and the former CEO of the private equity advisory firm, Hamilton Lane.
The irascible Charlie Munger has quipped, "Never, ever, think about something else when you should be thinking about the power of incentives." To that end, McDonald's has announced that it is tying 15% of its executive bonuses to ESG targets; the company also announced the disclosure of additional workforce composition data (link).
In the Economy
We heard about inflation pressures from companies during earnings season, and now government data is confirming inflation:
The Producer Price Index (PPI), ex-food and energy, increased 2% year-over-year, double what was expected and higher than December. Historically, higher prices for companies start showing up in inflation for consumers in three to six months, so the PPI is a leading indicator.
We expect to see the PPI and other inflation measures jump in year-over-year comparisons starting in February and through June, as they are compared to the COVID-19 shutdown period.
Speaking of the pandemic, recent stimulus checks had a huge impact on consumer spending. In January:
Retail sales jumped 6% from December, well ahead of the 1% estimate.
This creates a sense of optimism about the consumer and the impact on GDP in Q1.
Manufacturing remains a bright spot. Key indicators came in better than expected:
Industrial Production: +0.9%, which is better than expected.
Capacity Utilization:9%, which is better than expected and higher than December.
Building Permits: +10.4%, which is far better than expected and higher than December.
A Few Stories That Caught My Eye
In a recent note, Jefferies stated that it expects the housing upcycle to last five to seven years. (link)
The Wall Street Journal explores why the Texas power grid failed during the recent, devastating cold front. (link)
Brokerage app Robinhood has announced that it will allow customers to deposit and withdraw cryptocurrencies. (link)
Disclosures
Investment advisory services are offered by Aprio Wealth Management, LLC, a Securities and Exchange Commission Registered Investment Advisor. Opinions expressed are as of the current date (February 23, 2021) and subject to change without notice. Aprio Wealth Management, LLC shall not be responsible for any trading decisions, damages, or other losses resulting from, or related to, the information, data, analyses or opinions contained herein or their use, which do not constitute investment advice, are provided as of the date written, are provided solely for informational purposes and therefore are not an offer to buy or sell a security. This commentary is for informational purposes only and has not been tailored to suit any individual. References to specific securities or investment options should not be considered an offer to purchase or sell that specific investment.
This commentary contains certain forward-looking statements. Forward-looking statements involve known and unknown risks, uncertainties and other factors which may cause the actual results to differ materially and/or substantially from any future results, performance or achievements expressed or implied by those projected in the forward-looking statements for any reason.
No graph, chart, or formula in this presentation can be used in and of itself to determine which securities to buy or sell, when to buy or sell securities, whether to invest using this investment strategy, or whether to engage Aprio Wealth Management, LLC's investment advisory services.
Investments in securities are subject to investment risk, including possible loss of principal. Prices of securities may fluctuate from time to time and may even become valueless. Any securities mentioned in this commentary are not FDIC-insured, may lose value, and are not guaranteed by a bank or other financial institution. Before making any investment decision, investors should read and consider all the relevant investment product information. Investors should seriously consider if the investment is suitable for them by referencing their own financial position, investment objectives, and risk profile before making any investment decision. There can be no assurance that any financial strategy will be successful.
Securities offered through Purshe Kaplan Sterling Investments. Member FINRA/SIPC. Investment Advisory Services offered through Aprio Wealth Management, LLC, a registered investment advisor. Aprio Wealth Management, LLC and the Aprio Group of Companies are not affiliated with Purshe Kaplan Sterling Investments.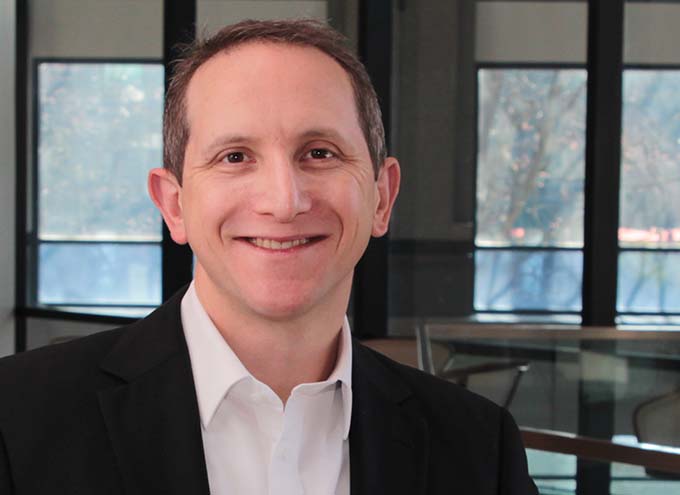 Chief Investment Officer At Aprio Wealth Management At Aprio Simeon is the Chief Investment Officer of Aprio Wealth Management and the Director of Aprio Family Office. Simeon brings two decades of professional investing experience in publicly traded and privately held companies, as well as senior-level operating and strategy consulting experiences.
(917)733-9141