The Pulse – What's Happening in the Economy and the Capital Markets: 2/22/21 – 2/26/21
Executive Summary
As we move forward through the first quarter, we're living in "The Three Bears economy" — the bears, in this case, are inflation, interest rates and innovation. In a typical economy, we want a healthy mix of all three elements, but too much at once can be destructive. Walking this tightwire can be difficult, and when the markets feel we're getting too much or too little of these three elements, they can react harshly — and that's what happened last week.
Over the weekend, Berkshire Hathaway released its 2020 Shareholder Letter that we believe provides great perspective on the current state of the economy. Given everything the U.S. — and for that matter, the world — has experienced over the past year, we wanted to share one passage that hit home:
"There has been no incubator for unleashing human potential like America. Despite some severe interruptions, our country's economic progress has been breathtaking. Beyond that, we retain our constitutional aspiration of becoming 'a more perfect union.' Progress on that front has been slow, uneven and often discouraging. We have, however, moved forward and will continue to do so. Our unwavering conclusion: Never bet against America.[1]"
Economic optimism and momentum continue to build, with the ongoing progress of vaccine deployments, very strong economic news and the sectors that were most impacted by COVID-19 expressing green shoots.
Keep reading for more of the latest market and economic news you should know.
In the Markets
February generated strong returns, despite last week's declines. Here are some key takeaways to note:
For the month, returns were positive domestically and internationally, signaling investors are excited about economic rebounds globally.
The surprise has been the continued upward march of oil prices, which surpassed $60 per barrel and were up 18% in February.
Why did the market sell off last week?
The market reacted to concerns about how quickly interest rates have increased — the 10-year U.S. Treasury has nearly doubled from its Election Day levels. The quick increase reflects investors' concerns that the Federal Reserve may be moving too slowly to curb inflation and that inflation may be stronger than central banks are projecting. Case in point: the meteoric rise in oil prices, which have tripled in nine months.
What is happening with inflation?
Management teams continue to highlight pressures on their businesses during earnings calls.
Take Ecolab, for example: the company's hygiene and cleaning products touch just about every industry. Ecolab's chief executive officer (CEO) recently noted:
"We have raw materials that are expected to be benign right now, but the indications that we see in the last few days/weeks ultimately saw [prices] going up in terms of raw materials. So, we'll have to mitigate that." – Christophe Beck, CEO of Ecolab
How does a company like Ecolab mitigate the rise in raw materials? It raises prices for its own customers.
Another example of a company affected by inflation is John Deere, whose products are essential to food production. The company's chief financial officer (CFO) recently commented:
"…prices for key raw materials, such as steel, have risen significantly over the last quarter, while freight and logistics costs have also experienced upward pressure." – Ryan D. Campbell, CFO at Deere & Company (DE)
If farmers pay more for their Deere equipment, they will also pass that added expense along through the food chain.
In the Economy
Economic news continues to come in stronger than expected. Here are a few, key indicators we're watching:
Consumer
Personal Income jumped 10%(!) above expectations and December's results, thanks to stimulus checks.
Personal Spending increased 2.4%, in-line with expectations and above December's decline.
Consumer Confidence jumped higher than expected and increased over January. 
Industrial
The Dallas Fed's manufacturing activity was far better than expectations (with an index reading of 17 versus the expectation of 5) and compared to January.
The Kansas City Fed's manufacturing activity was far better than expectations (with an index reading of 24 versus the expectation of 15) and compared to January.
Focus of the Week: a Rebound in Deferred Experiences
Since the beginning of the pandemic, one of the most frequent questions we have received is, "When will business travelers return to their normal activities?" Business travelers have a disproportionate impact on the hospitality, lodging and travel sectors, which often provide low- and middle-income jobs.
Public companies are communicating that business travel trends may be back to normal sooner rather than later:
"In January, we had a very strong month for group bookings in 2022 and beyond." – Stephanie Linnartz, President of Marriott International, Inc. (MAR)
"We are, for the first time since COVID-19 began, seeing [an] association in corporate activity pick up for 2022 and beyond. And we have early signs that we will actually host corporate meetings as early as the second quarter of 2021." – Mark Hoplamazian, President and CEO of the Hyatt Hotels Corporation (H)
It's not just business travel that's projected to see a pick-up in activity; interest and optimism for leisure travel are increasing as well:
"…the current backdrop makes us increasingly optimistic that travel could come roaring back as early as the second half of the year." – Ernst Teunissen, CFO of TripAdvisor (TRIP)
In addition, restaurant volume is starting to return and is approaching October levels, which you can see in the chart below:
The restaurant supply chain is recognizing this and believes we're just a few months away from normal levels:
"…at the moment, demand is coming back, that's going to compound, which is really good news. And we expect that not to happen in the first quarter, but it's going to happen sometime in the second quarter." – Christophe Beck, CEO of Ecolab
A Few Stories That Caught My Eye
Why Texas Broke: The Crisis That Sank the State Has No Easy Fix (link)
Why Did Someone Pay $5 Million for a Baseball Card in 2021? (link)
Where Have All the Houses Gone? (link)
Securities offered through Purshe Kaplan Sterling Investments. Member FINRA/SIPC. Investment Advisory Services offered through Aprio Wealth Management, LLC, a registered investment advisor. Aprio Wealth Management, LLC and the Aprio Group of Companies are not affiliated with Purshe Kaplan Sterling Investments.
[1] Berkshire Hathaway, 2020 Shareholder Letter, February 27, 2021, https://berkshirehathaway.com/letters/2020ltr.pdf, accessed February 2021.
Disclosures
Investment advisory services are offered by Aprio Wealth Management, LLC, a Securities and Exchange Commission Registered Investment Advisor. Opinions expressed are as of the current date (March 3, 2021) and subject to change without notice. Aprio Wealth Management, LLC shall not be responsible for any trading decisions, damages, or other losses resulting from, or related to, the information, data, analyses or opinions contained herein or their use, which do not constitute investment advice, are provided as of the date written, are provided solely for informational purposes and therefore are not an offer to buy or sell a security. This commentary is for informational purposes only and has not been tailored to suit any individual. References to specific securities or investment options should not be considered an offer to purchase or sell that specific investment.
This commentary contains certain forward-looking statements. Forward-looking statements involve known and unknown risks, uncertainties and other factors which may cause the actual results to differ materially and/or substantially from any future results, performance or achievements expressed or implied by those projected in the forward-looking statements for any reason.
No graph, chart, or formula in this presentation can be used in and of itself to determine which securities to buy or sell, when to buy or sell securities, whether to invest using this investment strategy, or whether to engage Aprio Wealth Management, LLC's investment advisory services.
Investments in securities are subject to investment risk, including possible loss of principal. Prices of securities may fluctuate from time to time and may even become valueless. Any securities mentioned in this commentary are not FDIC-insured, may lose value, and are not guaranteed by a bank or other financial institution. Before making any investment decision, investors should read and consider all the relevant investment product information. Investors should seriously consider if the investment is suitable for them by referencing their own financial position, investment objectives, and risk profile before making any investment decision. There can be no assurance that any financial strategy will be successful.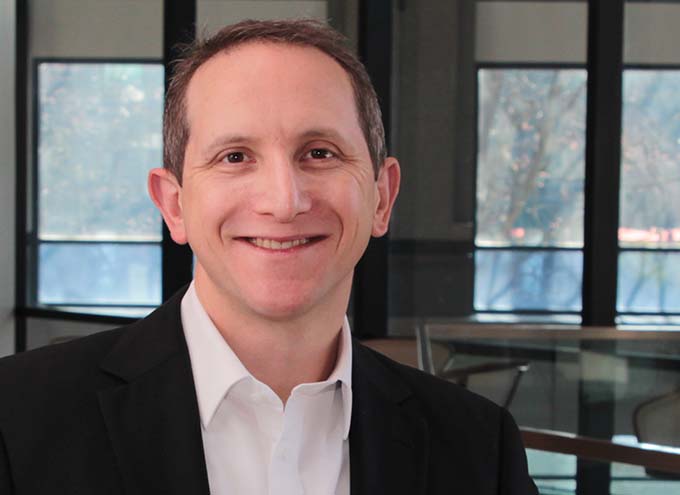 Chief Investment Officer At Aprio Wealth Management At Aprio Simeon is the Chief Investment Officer of Aprio Wealth Management and the Director of Aprio Family Office. Simeon brings two decades of professional investing experience in publicly traded and privately held companies, as well as senior-level operating and strategy consulting experiences.
(917)733-9141