The Pulse — What's Happening in the Economy and the Capital Markets: 2/8/21 – 2/12/21
Executive Summary
Rising input prices are impacting companies, yet the markets continue their rebound as Congress moves closer to enacting stimulus plans and vaccine deployments continue.
On the economic front, transportation data is highlighting conflicting trends, which are good for commerce and bad for specific real estate sectors.
Keep reading to take a deeper dive into these topics and uncover more of the market and economic news you should know.
In the Markets
The price of oil … it doesn't matter, until it matters.
Indices have continued their strong performance since the 2020 elections, yet input prices are rising, which potentially can squeeze margins. Since the end of October 2020, the price of a barrel of oil has increased approximately 60% from $35 to $60.
We are starting to hear inflationary concerns from companies in earnings conference calls, including the following:
"We've got some inflationary pressures coming forward. And we do expect mid- to high single-digit commodity inflation in the first half [of 2021]." – Unilever CFO Graeme Pitkethly
"We have a situation right now in the supply chain … There's a huge capacity issue, where there's not enough capacity, and we know they're going to have to — they're going to start spending money around steel, iron ore, mining, copper, plastics, all these things." – Emerson CEO David Farr
The market's recent focus on the size of impending fiscal stimulus and the pace of vaccine deployment has also played a key role in performance. Here are a few key takeaways:
Recent earnings have been higher than analysts' expectations a phenomenal 82% of the time — yet, on average, those better-than-expected earnings have seen stock prices decline 1%, according to Bloomberg.
We are seeing a similar story with sales and earnings guidance by companies — even when guiding analysts to better, future revenues and earnings per share (EPS), the median stock price reaction has been negative.

We see this lack of focus on higher input costs as a potential risk; we don't know the timing, but companies are vocalizing that this may pressure earnings and margins this year.
In the Economy
We love transportation data because it provides great insight into the economy, both real-time activity and longer-term trends. In the high-frequency data, we noticed an odd transportation data trend — specifically, the changing fortunes that commercial and passenger data imply. Here are two key takeaways to note:
Economic/commercial activity is improving: Q4 showed rebounds that we believe are continuing into Q1 2021. This bodes well for companies whose customers' fortunes are tied to the economy.
Personal travel is changing with negative implications for office and multifamily real estate.
Weekly demand for gallons of diesel fuel — the primary fuel for U.S. truck transportation — shows generally positive trends:
DIESEL DEMAND – WEEKLY VOLUMES (with a 12-week average)
We also see this recent strength in the U.S. Department of Transportation's Services Index, reflecting multiple forms of transportation in one picture. The improvements that took place during the summer also accelerated into Q4.
TRANSPORTATION SERVICES INDEX
Shipping activity at U.S. ports saw a similar pop in Q4, reaching into positive territory for the first time since September 2019. November and December volumes increased over 8%, the strongest level since February 2017.
U.S. PORTS TOTAL CONTAINER VOLUMES – % CHANGE YEAR OVER YEAR
Personal travel activity
We see the opposite of this strength in economically driven transportation activity, as illustrated by the chart below:
GASOLINE DEMAND – WEEKLY VOLUMES (with a 12-week average)
Since July, weekly gasoline demand has averaged down 10%; four of the last five weeks have been average or worse than that.
Coming into the COVID-19 recession, the number of total vehicle miles driven had been increasing for decades, though the post-Great Recession rebound took several years to reaccelerate.
TOTAL MILES DRIVEN (12-month average)
Source: St Louis Federal Reserve
However, when we adjust that number for the growth in the U.S. population, the trend becomes far more concerning. We take a deeper dive into the implications below the following chart:
TOTAL MILES DRIVEN PER CAPITA (12-month average)
Source: St Louis Federal Reserve
Miles driven plunged 13% from pre-COVID highs; the next greatest plunge was after the Great Recession, at just 5%.
Compared to the prior peak, miles-driven-per-person has declined 17% as of November 2020. The prior largest decline had been roughly half of that, at about 8.7%.
Since 2017, the rebound in miles-driven-per-capita has plateaued.
We believe all this data converges and impacts several other societal trends. For instance, the prior peak for miles driven was in 2005, which coincided with the mid-point of baby boomers turning 50. At this point, baby boomers were in their peak working and parenting years, before smartphone-driven apps.
Furthermore, the data gap between 2005 and pre-COVID levels reflects that, in greater percentages than boomers, millennials preferred urban living and formed households later, and thus had less of a need or desire to drive. Additionally, we saw the rise of the "gig economy," which meant more professionals were working from home.
We do not expect to see a strong rebound in miles-driven-per-capita. While COVID-19 accelerates the move to the suburbs and exurbs, the desire for remote work, potentially shorter commutes and using technology that enables local delivery and online commerce to reduce local shopping trips will remain.
We see this as evidence that the COVID-19 pandemic is accelerating trends that were already in place. This has negative implications for:
Suburban neighborhood shopping real estate, as this sector was a direct beneficiary of miles driven;
Urban and suburban office real estate as commuting is reduced; and
A reversal of the trend toward urban multifamily housing as millennials form families.
A Few Stories That Caught My Eye
Royal Dutch Shell, one of the largest oil producers in the world, says that it reached peak oil production in 2019 and will speed toward net-zero emissions products. (link)
McKinsey & Company believes we will reach global peak oil demand by 2029. (link)
Who needs Disney World? Disney+ continues to be a huge success. (link)
Disclosures
Investment advisory services are offered by Aprio Wealth Management, LLC, a Securities and Exchange Commission Registered Investment Advisor. Opinions expressed are as of the current date (February 15, 2021) and subject to change without notice. Aprio Wealth Management, LLC shall not be responsible for any trading decisions, damages, or other losses resulting from, or related to, the information, data, analyses or opinions contained herein or their use, which do not constitute investment advice, are provided as of the date written, are provided solely for informational purposes and therefore are not an offer to buy or sell a security. This commentary is for informational purposes only and has not been tailored to suit any individual. References to specific securities or investment options should not be considered an offer to purchase or sell that specific investment.
This commentary contains certain forward-looking statements. Forward-looking statements involve known and unknown risks, uncertainties and other factors which may cause the actual results to differ materially and/or substantially from any future results, performance or achievements expressed or implied by those projected in the forward-looking statements for any reason.
No graph, chart, or formula in this presentation can be used in and of itself to determine which securities to buy or sell, when to buy or sell securities, whether to invest using this investment strategy, or whether to engage Aprio Wealth Management, LLC's investment advisory services.
Investments in securities are subject to investment risk, including possible loss of principal. Prices of securities may fluctuate from time to time and may even become valueless. Any securities mentioned in this commentary are not FDIC-insured, may lose value, and are not guaranteed by a bank or other financial institution. Before making any investment decision, investors should read and consider all the relevant investment product information. Investors should seriously consider if the investment is suitable for them by referencing their own financial position, investment objectives, and risk profile before making any investment decision. There can be no assurance that any financial strategy will be successful.
Securities offered through Purshe Kaplan Sterling Investments. Member FINRA/SIPC. Investment Advisory Services offered through Aprio Wealth Management, LLC, a registered investment advisor. Aprio Wealth Management, LLC and the Aprio Group of Companies are not affiliated with Purshe Kaplan Sterling Investments.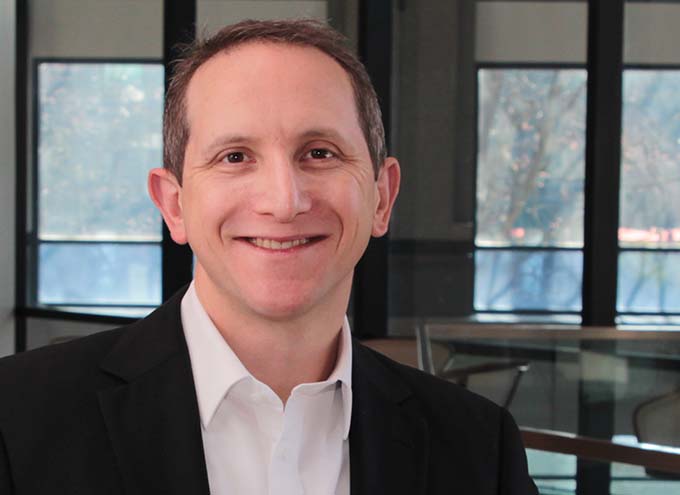 Chief Investment Officer At Aprio Wealth Management At Aprio Simeon is the Chief Investment Officer of Aprio Wealth Management and the Director of Aprio Family Office. Simeon brings two decades of professional investing experience in publicly traded and privately held companies, as well as senior-level operating and strategy consulting experiences.
(917)733-9141