Three Key Points Healthcare IT Businesses Need to Communicate When Pitching Investors
Innovation in Digital Healthcare and Healthcare IT is a hot ticket item in the capital markets right now, which has its pros and cons. Entrepreneurs who think they have the next big idea know they need to strike while the iron is hot, but this increase in demand means heavy competition. Your chances of winning over that critical investor often hinge on your initial pitch presentation.
Aprio has compiled advice from top investors on how to make your next pitch run as smoothly as possible. Consider this article your ultimate "cheat sheet" to a successful pitch.
Preparing your pitch
When you're gearing up for your next big pitch, there are three key items you need to communicate:
1. The problem YOU are solving
COVID-19 has exponentially increased the demand for healthcare technology solutions. Investors are looking for "need-to-have" products, rather than "nice-to-have" products, so you need to understand and communicate why your technology can be a game-changer in the healthcare industry.
Equally as important – you must convince investors that you're the best person (or team) to solve the problem. In other words: know your competition! Illustrate the edge that your innovation has over your competitors.
2. Who and where you are as a company
Investors are looking for more than just the numbers; they want to know who they're investing in. All investors will tell you that during a pitch they scrutinize team dynamics equally (if not more) than the numbers and content presented. So show them who you are! Bring a personal touch and share your company's story.
But you still need to nail the facts and figures. Support your story with your business model, pricing, revenue, customer size, sales model, and your pipeline.
Look ahead. If your Healthcare IT innovation is fueled by an opportunity created by the pandemic, you must also illustrate that you have a post-COVID business model.
And remember in Healthcare IT, who and where you are as a company must include your approach to safeguarding PHI data and addressing HIPAA compliance. You must clearly communicate the maturity of your business from a data privacy and security perspective and how you will address information risk management as you scale the operation.
3. Why you need the money
Think about what you are asking for and how it will help you accelerate your growth. Whether you plan to use the capital on creating a proof of concept, growing your team, or investing in data security, clearly communicate what you intend to do with the money.
You don't need to spend too much time on this part of the pitch, but it is important to communicate that you've thought about the next steps for your company and what you want your growth to look like.
Putting your best foot forward
As you put together a pitch that hits these three items, don't lose sight of the fact that you need to keep this conversation short, interesting, and exciting. Here are some extra pro tips on how to do that:
Be concise and leave room for questions. Dedicate about 10 minutes to making the three points listed above and leave about 20 minutes for questions. The more prepared you are for those three points, the more prepared you'll be to handle unexpected questions.
Focus on visuals and storytelling. No investor is going to want to read 10 slides about the nuances of your technology and finances. And if they're too busy reading your infinite bullet points, then they won't be listening to what you actually have to say. Let your words speak for themselves, and use visuals to capture interest and support your main ideas.
Remove distractions. You need to be laser-focused on creating an impression and connecting with the investor. Silence all distractions such as text, email, chats, and calls. Even consider hiding your self-view (if you're using Zoom) so you can look your audience in the "eye" without being distracted by how you look on camera.
Practice, practice, practice! Do as many trial runs of your presentation as you can and record them – watch them and identify ways to improve. If your friends and family aren't sick of hearing your pitch yet, then you probably haven't practiced enough (or they're lying).
Use your resources
While only you and your co-founders know your business best, there are some tools available to make sure that you're as prepared as possible for your big pitch. For winning pitch deck resources check out Piktochart's article on 30 Legendary Startup Pitch Decks And What You Can Learn From Them and Envato Tuts+'s article on 23 Best Startup Pitch Deck Examples: Famous in tech (For 2020). Take the time to prepare and research the market you're in and the investors you'll be talking to.
If you're looking for an insider perspective on how COVID has affected raising capital in the healthcare space, check out this recent webinar Aprio put on that brought together investors and innovators in Digital Healthcare for a roundtable discussion.
If you need support through your capital raise journey, Aprio is here to help. Our Capital Raise Preparation Services provide the guidance you need to prepare for pitch meetings and establish relationships with investors.
Additionally, Aprio's Healthcare IT Services can help you navigate the business challenges of achieving information security and addressing HIPAA compliance and the growing list of privacy and security standards.
The bottom line
This is an exciting time for Digital Healthcare and HCIT innovators, so make sure you're maximizing your potential by giving the best possible pitch to every investor you meet. Venture Capitalists have the funds, and they're ready to write the checks – they're just looking for the right company. That can be you – but it's all about communicating what they need to hear in a way that is captivating, authentic, and pragmatic.
Aprio's Capital Raise Preparation Services can be an invaluable tool in making sure you always put your best foot forward. We offer comprehensive services, including financial preparation, presentation coaching, introductions to investors, and personalized guidance. Contact Mitchell Kopelman or David Zafft for more information.
Stay informed with Aprio.
Get industry news and leading insights delivered straight to your inbox.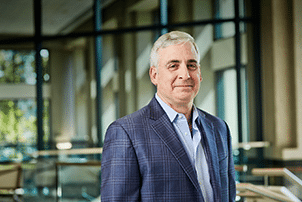 Mitchell is the partner-in-charge of Aprio's Tax practice as well as the Technology & Biosciences group. He has been a partner since 1990 with Aprio, which is the largest Georgia-based tax, accounting and consulting firm. Mitchell works with companies in the software, gaming, clean tech, financial technology (FinTech), health care IT, processing, biosciences (biotech and medical device) and manufacturing industries. Whether a company is pre-revenue, starting up, growing or preparing for a liquidity event, Mitchell works with them to maximize their potential at each stage. He is known for promoting research, innovation and entrepreneurship by enabling companies to be successful, regardless of where they are in their business lifecycle.
(404) 898-8231