Webinar: Growth and Buyout Capital during COVID: PEGs and VCs From Across the Country Provide Insight
Watch the webinar now, as our expert panelists continue the discussion on how the pandemic is changing the landscape of how PEG's and VC's are investing, with a focus on growth and buyout capital.
During the webinar, our panelists will address complex considerations including:
Investing during social distancing
What it means to invest in a company where you may not meet in person
The challenge for investors who do not have 'dry powder'
The opportunity for investors who have 'dry powder'
Are you looking for 'down-rounds' from companies whose current investors do not have reserves to re-invest during difficult times?
Sectors that are more interesting
Sectors that are less interesting
Changes in valuations as a result of COVID
Moderator:
Mitchell Kopelman, Partner, Technology & Blockchain, Aprio
Panelists:
Joel Lanik, Partner, Frontier Growth
Braden Snyder, Principal, Updata Partners
For information on how Aprio can assist you please contact us. Reach out to Aprio today.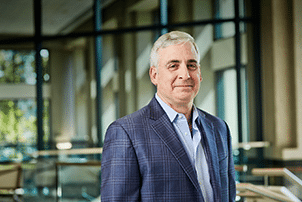 Mitchell is the partner-in-charge of Aprio's Tax practice as well as the Technology & Biosciences group. He has been a partner since 1990 with Aprio, which is the largest Georgia-based tax, accounting and consulting firm. Mitchell works with companies in the software, gaming, clean tech, financial technology (FinTech), health care IT, processing, biosciences (biotech and medical device) and manufacturing industries. Whether a company is pre-revenue, starting up, growing or preparing for a liquidity event, Mitchell works with them to maximize their potential at each stage. He is known for promoting research, innovation and entrepreneurship by enabling companies to be successful, regardless of where they are in their business lifecycle.
(404) 898-8231