North Carolina Businesses Set to Receive a New Wave of COVID-19 Financial Relief
At a glance:
The main takeaway: Through January 31, 2022, eligible businesses across North Carolina can apply for grant money to help navigate financial hardships due to COVID-19.
Impact on your business: Depending on the type of grant you're eligible for, your business could receive up to $500,000 worth of relief.
Next steps: Contact your Aprio advisor for help with navigating the application process and gathering the appropriate information.
The full story:
North Carolina-based businesses are receiving a life preserver to help weather the devastating impact of COVID-19: the Business Recovery Grant Program (BRGP). The BRGP was launched by the North Carolina Department of Revenue (NCDOR) to help owners recoup some of the financial losses they have endured as a result of the pandemic.
To take full advantage of the grant funds, North Carolina businesses need to act now. The one-time grant is only available through January 31, 2022. Here are some important FAQs you need to know.
How does the grant work?
The conditions of the BRGP funds depend on the type of grant you receive. Businesses are eligible for one of two types of grants:
Hospitality grant
This grant is awarded to businesses in the arts, entertainment, recreation, accommodation or food service industries (i.e., hotels, restaurants, bars, etc.) that:
Are classified in the NAICS Code 71 or 72.
Suffered a 20% economic loss during the COVID-19 period, which is defined as March 1, 2020─February 28, 2021.
Are subject to North Carolina state income tax.
Reimbursement grant
Alternatively, businesses can qualify for a reimbursement grant, which is awarded to those businesses that:
Are not classified in the NAICS Code 71 or 72.
Suffered an economic loss of at least 20% during the defined COVID-19 period (i.e., March 1, 2020─February 28, 2021).
Are subject to North Carolina state income tax.
Did not receive funds from previous, federal COVID-19 programs, including the:

Employee Retention Credit
Economic Injury Disaster Loan
Paycheck Protection Program
Restaurant Revitalization Fund
Shuttered Venue Operators Grant Program
How much money is available?
If your business qualifies for the hospitality grant, you may receive up to 20% of your economic loss, but no more than $500,000. However, if you received an award from a federal program referenced in the list above, your business will receive a payment of up to 10% of your economic loss, but no more than $500,000.
If your business is eligible for the reimbursement grant, you may receive up to 20% of your economic loss, but no more than $500,000.
It's important to note that your actual payment amount won't be determined until the NCDOR receives all eligible applications. You'll receive your payment by check after the application process concludes on January 31.
What is the application process?
You can submit your application via the NCDOR website. Be prepared to supply the following information with your application:
Demographic details — this includes your federal ID number issued by the IRS (or your Social Security number if you're a sole proprietor) and your North Carolina sales tax account ID, if applicable
NAICS Code
Gross receipts from the pre-COVID period (March 1, 2019─February 29, 2020) and the defined COVID period (March 1, 2020─February 28, 2021)
Once you've submitted your application, you'll receive an email from the NCDOR confirming receipt.
The bottom line
If you need assistance with the application process or gathering critical application information ahead of the January 31 deadline, please reach out to your Aprio advisor. We're here to help ensure you receive the funds you need to navigate the next phase of the COVID-19 pandemic.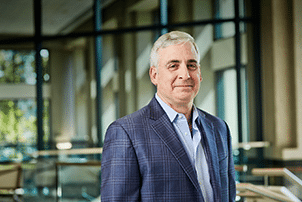 Mitchell is the partner-in-charge of Aprio's Tax practice as well as the Technology & Biosciences group. He has been a partner since 1990 with Aprio, which is the largest Georgia-based tax, accounting and consulting firm. Mitchell works with companies in the software, gaming, clean tech, financial technology (FinTech), health care IT, processing, biosciences (biotech and medical device) and manufacturing industries. Whether a company is pre-revenue, starting up, growing or preparing for a liquidity event, Mitchell works with them to maximize their potential at each stage. He is known for promoting research, innovation and entrepreneurship by enabling companies to be successful, regardless of where they are in their business lifecycle.
(404) 898-8231