The Pulse – What's happening in the Economy and the Capital Markets : 1/18/21 – 1/22/21
Executive Summary
The economy and the markets are continuing their healthy start to the year — recent government data shows that the residential housing market continues to rebound, and high-frequency data also shows recovery.
At the same time, the markets are shifting toward technology, which is a beneficiary of the slower-than-expected pace of global vaccinations.
Want to learn more? Keep reading for additional insight and perspective on recent market and economic news.
In the Markets
The US market had an about-face this week as the technology-heavy Nasdaq's performance shined relative to broader indices reflecting a greater number of industries.
On this point, here are some key takeaways to consider:
Investors are focusing on the benefits technology companies have reaped from global shutdowns and work-from-home trends.
Vaccine deployment has been slower than many expected at this point, which is reflected in the recent surge in tech stocks.
Q4 earnings reports are in
In the latest batch of quarterly earnings reports, 85% of the reporting companies in the S&P 500 have higher earnings than estimates (a positive), while 60% have higher earnings than Q4 2019. Companies have set a low bar in guiding analysts about their expected results. Despite the high number of companies reporting higher-than-expected earnings, stock prices have not yet jumped on the news.
On the cryptocurrency front
After starting the month strong, Bitcoin sold off 6%, though it is still up 15% for the year. Historically, Bitcoin has moved with the Nasdaq, so this divergence in performance was unexpected.
Bond performance
With interest rates so low, investors continue their aggressive hunt for yield, taking on more risk for modest returns.
Here are two of the most notable takeaways, as we consider the bond landscape over the next few months:
Yields on debt rated CCC, the riskiest of junk bonds, have hit an all-time low of 6.42%.
As of Wednesday, the US junk bond market was just $5.5 billion away from its busiest January.
Mergers & Acquisitions
So, what is the biggest mergers & acquisitions (M&A) trend in 2021? The popularity of "blank check" companies (also known as Special Purpose Acquisition Companies, or SPACs) has continued unabated in the new year. To recap, blank check companies are those that have public offerings and two years to complete an acquisition.
As of January 20, 60 new SPACs had raised $17 billion for acquisitions, or more than $1 billion per day. On average, these offerings have gained 8% on their first day of trading.
Despite the COVID-19 pandemic, 2020 was the second-strongest year for tech M&A transactions, only eclipsed by the year 2000. The chart below illustrates the growth in this area over time:
Based on this data and these growing trends, 2021 is lining up to be a very strong year for M&A activity.
Economic News
The most recent high-frequency data shows that the economy is recovering, albeit at an uneven pace. Month-over-month comparisons can be challenging because they are impacted by the holiday season, though it is important to note that almost all data points show week-over-week improvement.


Initial and Continuing Jobless claims have improved, though overall the figures remain elevated relative to historic and even recent levels. The ongoing COVID-19 pandemic has had a major impact on these figures — for instance, the COVID-related shutdowns in hospitality have increased the unemployment levels in that sector.
Focus of the Week: Residential Housing
We continue to see strong residential housing results in 2021; these are led by white-collar workers moving to the suburbs. According to Morning Brew:
The median price on an existing home was $309,800 in December 2020, +13% year-over-year.
The figures for home sales were:

<$100,000: -15% annually
$500,000–$750,000: +65%
$1,000,000+: +94%
The growth of the housing market reflected the shift toward higher-end purchases, where incomes likely were much less impacted by COVID-19 shutdowns and the ability to work from home.
Here are a few more residential housing market figures to take note of:
Housing Starts: 1.67 million, which was better than expected and higher than November.
Building Permits (a leading indicator): 1.71 million, which was better than expected and higher than November.
Existing Home Sales: 6.76 million, which was better than expected and higher than November.
The National Association of Home Builders (NAHB) Housing Market Index: 83, which was below expectations and below December's figures. Note that the index hit a four-decade high in November; the average over four decades has been 51, so the January reading of 83 still reflects high optimism about the market.
NAHB HOUSING MARKET INDEX: 1985–2021
A Few Stories That Caught My Eye
Disclosures
Investment advisory services are offered by Aprio Wealth Management, LLC, a Securities and Exchange Commission Registered Investment Advisor.  Opinions expressed are as of the current date (January 25, 2021) and subject to change without notice. Aprio Wealth Management, LLC shall not be responsible for any trading decisions, damages, or other losses resulting from, or related to, the information, data, analyses or opinions contained herein or their use, which do not constitute investment advice, are provided as of the date written, are provided solely for informational purposes and therefore are not an offer to buy or sell a security. This commentary is for informational purposes only and has not been tailored to suit any individual. References to specific securities or investment options should not be considered an offer to purchase or sell that specific investment.
This commentary contains certain forward-looking statements. Forward-looking statements involve known and unknown risks, uncertainties and other factors which may cause the actual results to differ materially and/or substantially from any future results, performance or achievements expressed or implied by those projected in the forward-looking statements for any reason.
No graph, chart, or formula in this presentation can be used in and of itself to determine which securities to buy or sell, when to buy or sell securities, whether to invest using this investment strategy, or whether to engage Aprio Wealth Management, LLC's investment advisory services.
Investments in securities are subject to investment risk, including possible loss of principal. Prices of securities may fluctuate from time to time and may even become valueless. Any securities mentioned in this commentary are not FDIC-insured, may lose value, and are not guaranteed by a bank or other financial institution. Before making any investment decision, investors should read and consider all the relevant investment product information. Investors should seriously consider if the investment is suitable for them by referencing their own financial position, investment objectives, and risk profile before making any investment decision. There can be no assurance that any financial strategy will be successful.
Securities offered through Purshe Kaplan Sterling Investments. Member FINRA/SIPC. Investment Advisory Services offered through Aprio Wealth Management, LLC, a registered investment advisor. Aprio Wealth Management, LLC and the Aprio Group of Companies are not affiliated with Purshe Kaplan Sterling Investments.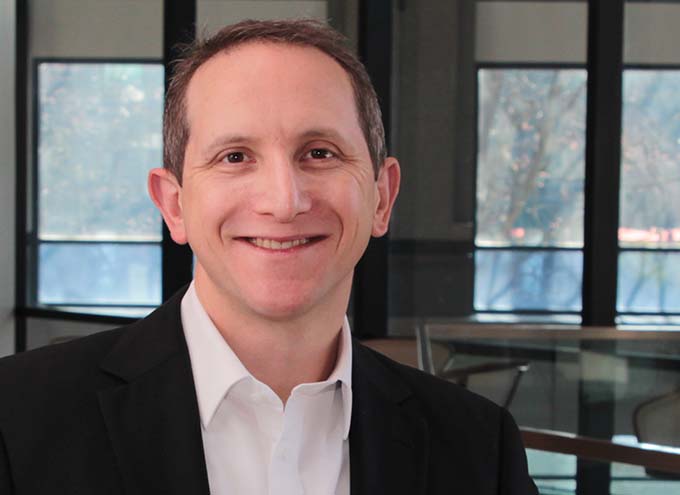 Chief Investment Officer At Aprio Wealth Management At Aprio Simeon is the Chief Investment Officer of Aprio Wealth Management and the Director of Aprio Family Office. Simeon brings two decades of professional investing experience in publicly traded and privately held companies, as well as senior-level operating and strategy consulting experiences.
(917)733-9141