The Pulse – What's Happening in the Economy and the Capital Markets Dates covered: 2/1/21 – 2/5/21
Executive Summary

It was a strong week in the markets, reflecting a good earnings season — but with the positive news came a weaker-than-expected jobs report which investors hope will create urgency and underscore the need for greater stimulus. Meanwhile, we are seeing economic data that is stronger than a year ago in sectors that were initially hit hard by the downturn, such as staffing and railcar loadings. Lastly, inflation is creeping into businesses as reported by purchasing managers.
Keep reading for more of the latest market and economic news you should know.
In the Markets
Arguably the greatest entrepreneur and CEO of this generation, Jeff Bezos announced his intention to step down from his role as CEO of Amazon and move into an executive chair position. Bezos timed the news in conjunction with a stellar earnings announcement, with the company, in his words, "firing on all cylinders." With Bezos stepping down, Amazon is promoting long-time leader, Andy Jassy, to CEO; Jassy currently leads Amazon Web Services, the company's cloud-computing initiatives.
Overall, the market had its strongest week in months, sending most indexes into positive territory for the quarter. The market rallied in response to a disappointing jobs report, because investors expect the Fed and the need for more federal stimulus to keep rates lower for longer.
Smaller companies led the market rally, as well as the energy sector — both are beneficiaries of a cyclical economic rebound.
The S&P 500 companies are a little more than halfway through reporting their fourth-quarter earnings. On this topic, here are a few other important takeaways to keep in mind:
So far, 80% of the S&P 500 companies have reported higher earnings than analysts' expectations, a reflection of the extreme cost measures companies took in response to the COVID-19 pandemic (which have yet to come back) and analysts' conservatism.
For larger companies, the market has not reacted strongly to these better-than-expected earnings, a sign that the strong results were already reflected in stock prices.
The Fear & Greed Index shows that while investors are relatively positive on the markets, they reported feeling fearful just a week ago, as seen in the graphic below:
Source: CNN
Volatility has quieted, and investors have focused more on the opportunities that could arise from the economy, which is expected to rebound throughout the year thanks to supportive government and central bank actions.
Easy come, easy go
Last week, we discussed the meteoric rise of the subreddit, WallStreetBets, which has influenced the performance of stocks like GameStop and AMC Entertainment. For the week, GameStop declined 80% and AMC declined 48%. Here are a few quick notes on this topic:
Once short-sellers exited their positions and the squeeze abated, momentum around these stocks reversed rapidly.
In the Economy
The economic news is starting to trend more positive than expected:
Citigroup keeps track of a measure called "economic surprises," which compares how the economy is performing against expectations. After the rate of positive surprises trended down in the third and fourth quarters of 2020, they have now started to trend up.
This news is positive for businesses and the markets. Take a look at the chart below to see how economic surprises have trended over the past year:
Overall, the high-frequency data shows economic improvement; in some cases, the economy is surpassing pre-COVID levels. What is driving this optimism?
Companies are hiring temp labor — the staffing index is up year-over-year now and 7% month-over-month.
Railcar traffic is trending higher year-over-year and increased nearly 30% versus one month ago.
While the big-picture economic outlook appears positive, employment remains mixed:
Initial unemployment claims and continuing claims are still improving.
However, the unemployment rate declined to 6.3% from 6.7%, though this is due to fewer people searching for employment (which reduced the denominator in the ratio).

The "Underemployment" rate also declined to 11.1% from 11.7% (a positive).

The most recent employment report showed growth in jobs of 49,000 (a positive); however, that number is well below estimates of 105,000 (a negative).
Focus of the Week: ISM Report On Business®
From the slew of economic data released recently, there are two data points from the Institute for Supply Management (ISM) that caught my eye:
The rebound in the service sector. Services play an important role in our economy, representing more than two-thirds of economic activity in the United States:
The services index has moved sharply higher over the past three months.
The index is now at the same level it was two years ago.
ISM SERVICES PMI: FEB 2015–JAN 2021
Input prices for businesses. Meanwhile, purchasing managers are signaling that they are experiencing higher costs. The most recent reading is the highest in a decade, plus:
ISM BUSINESS PRICES INDEX: 2010–2021
A Few Stories That Caught My Eye
As Jeff Bezos ends his groundbreaking tenure as Amazon's CEO, there are a few pieces of content worth reflecting on, including:
Good news: The U.S. Budget Office predicts a faster economic recovery than expected. (link)
After suffering its largest annual loss, Exxon Mobil is facing the music with a significant investment in sustainability. (link)
Disclosures
Investment advisory services are offered by Aprio Wealth Management, LLC, a Securities and Exchange Commission Registered Investment Advisor. Opinions expressed are as of the current date (February 8th, 2021) and subject to change without notice. Aprio Wealth Management, LLC shall not be responsible for any trading decisions, damages, or other losses resulting from, or related to, the information, data, analyses or opinions contained herein or their use, which do not constitute investment advice, are provided as of the date written, are provided solely for informational purposes and therefore are not an offer to buy or sell a security. This commentary is for informational purposes only and has not been tailored to suit any individual. References to specific securities or investment options should not be considered an offer to purchase or sell that specific investment.
This commentary contains certain forward-looking statements. Forward-looking statements involve known and unknown risks, uncertainties and other factors which may cause the actual results to differ materially and/or substantially from any future results, performance or achievements expressed or implied by those projected in the forward-looking statements for any reason.
No graph, chart, or formula in this presentation can be used in and of itself to determine which securities to buy or sell, when to buy or sell securities, whether to invest using this investment strategy, or whether to engage Aprio Wealth Management, LLC's investment advisory services.
Investments in securities are subject to investment risk, including possible loss of principal. Prices of securities may fluctuate from time to time and may even become valueless. Any securities mentioned in this commentary are not FDIC-insured, may lose value, and are not guaranteed by a bank or other financial institution. Before making any investment decision, investors should read and consider all the relevant investment product information. Investors should seriously consider if the investment is suitable for them by referencing their own financial position, investment objectives, and risk profile before making any investment decision. There can be no assurance that any financial strategy will be successful.
Securities offered through Purshe Kaplan Sterling Investments. Member FINRA/SIPC. Investment Advisory Services offered through Aprio Wealth Management, LLC, a registered investment advisor. Aprio Wealth Management, LLC and the Aprio Group of Companies are not affiliated with Purshe Kaplan Sterling Investments.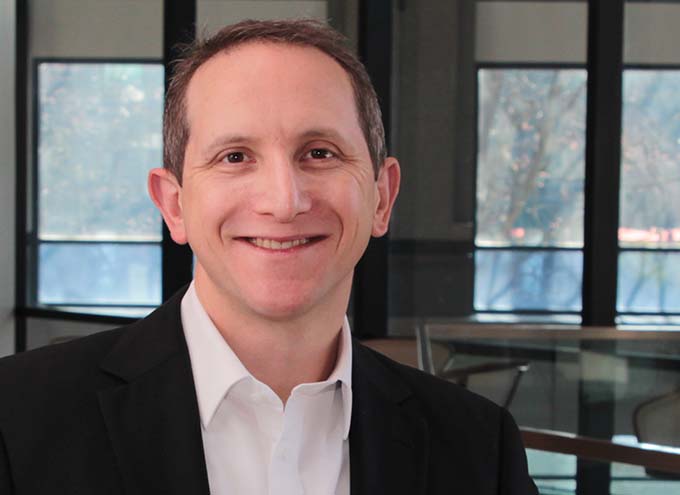 Chief Investment Officer At Aprio Wealth Management At Aprio Simeon is the Chief Investment Officer of Aprio Wealth Management and the Director of Aprio Family Office. Simeon brings two decades of professional investing experience in publicly traded and privately held companies, as well as senior-level operating and strategy consulting experiences.
(917)733-9141