4 Qualities to Look For in Your Accounting, Finance and IT Staffing Team
At a glance:
Stress-Free Staffing: Growing businesses are pressed for time and need staffing and recruiting experts who can fill positions with the right accounting, finance and IT talent.
Don't Settle: A one-size-fits-all approach to staffing won't cut it; there are four specific qualities business owners should look for in staffing experts.
Know Where to Look: Aprio Talent Solutions can provide the top-tier knowledge and expertise business owners need to find specialized candidates who are right for the job.
Schedule a free consultation today.
The full story:
When you're running a fast-growing business, every day brings a new set of both challenges and opportunities. One of the most exciting aspects of the growth journey is expanding your team.
But recruiting, hiring and retaining the right talent is far more complex than it seems — especially when you're sourcing candidates for more specialized roles, such as accounting, finance and IT.
You wear dozens of hats, and you don't have tackle talent acquisition on your own. Partnering with an experienced staffing and recruiting team can help ease the burden.
There are four qualities you should look for in staffing and talent professionals to ensure you fill positions with the right people the first time.
1. Specialized experts with networks you can leverage
You can save time and source more high-quality candidates if you partner with a team that has extensive expertise in the accounting, finance and IT sectors. These professionals are experts by trade — not your average, run-of-the-mill recruiters — and have the innate ability to evaluate candidates based on the skills, qualifications, experience and background that are critical to key roles.
Look for a recruiting and staffing team with members that have reputable industry certifications (for instance, licensed CPAs or advanced degrees in Tax, Finance and Technology), as well as relationships with other industry professionals who can offer referrals. You'll feel more confident in knowing that candidates are being vetted by experts, which translates into fewer resumes for you to review and fewer interviews for you to endure.
2. Deep industry expertise
Aside from role-specific skills and knowledge, it's also important to seek out recruiting and staffing professionals who truly understand your industry.
From manufacturing and distribution to retail and hospitality, the COVID-19 pandemic has fundamentally transformed many industries, and your business is under even more pressure to adapt. Your team's depth of expertise will be a determining factor in whether or not you're able to remain competitive in the marketplace and appropriately serve your customers' needs.
Industry-specific staffing and recruiting professionals can thoroughly source and vet candidates with relevant experience in your sector — enabling you to hire talent that helps you react quickly to industry trends and seize valuable opportunities for growth.
3. Custom-designed hiring models that mitigate risk
As we emerge from the throes of the pandemic, the labor market is tighter than ever. To separate yourself from the crowd and attract top-tier talent, you need more than a "one-size-fits-all" hiring approach.
Look for staffing and recruiting professionals who can design a custom hiring model that is catered specifically to your business, your unique needs and challenges, and your long-term growth goals. The approach should also account for the type of position and employment conditions you're looking for, whether that's contract, contract-to-hire or permanent placement, among other options. Aside from offering optimal flexibility, this type of approach also limits the complexities and employment risks that come with rapid business growth.
4. Tools and technology to fuel the recruitment process
Make sure your staffing and recruiting team is innovative and forward-looking, using the benefits of technology to help drive their staffing approach. Look for a team that employs data intelligence to source the best candidates, as well as convenient tools that allow you to participate in the process efficiently and effectively.
The bottom line
Hiring the right talent doesn't have to be stressful. At Aprio, our Talent Solutions team meets all of the criteria above and connects the best candidates with premier job opportunities across the U.S., Canada and Mexico. As a top 50 business advisory and CPA firm, we provide the specialized and trusted industry expertise you need to take your team to new heights.
Related Resources:
Schedule a free consultation with Aprio Talent Solutions team today.
Stay informed with Aprio.
Get industry news and leading insights delivered straight to your inbox.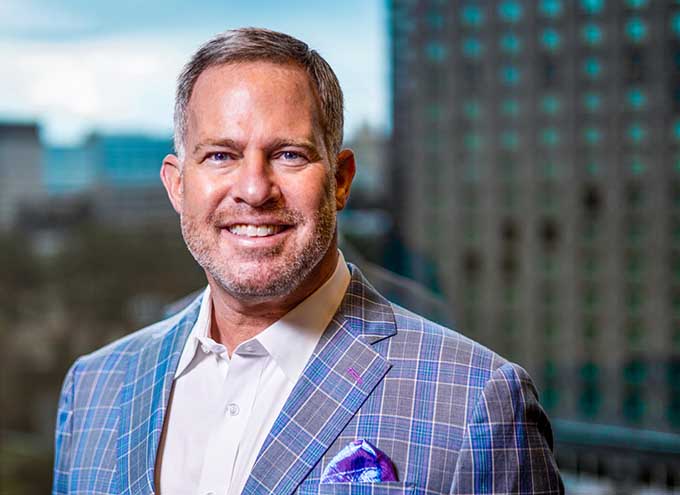 I provide advisory and digital transformation and IT solutions to businesses of all sizes — from start-ups to Fortune 500 companies. I advise C-level executives and key business decision-makers, as well as technology, sales and marketing professionals. My solutions are relevant to any industry, but I primarily focus on the healthcare, financial services, consumer goods, manufacturing and retail sectors.