Grow your business with the #1 top 50 CPA firm in healthtech.
From capital raise services, R&D tax credits and smart tax planning, to outsourced accounting and scalable HIPAA compliance solutions — Aprio can be your single-source growth partner.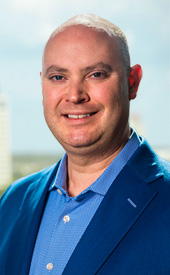 Information Assurance Services/Assurance Partner
Aprio's healthtech experience by the numbers
As a leading provider of professional services for healthtech companies, Aprio has a combination of depth of industry experience, breadth of services and capital connections that are hard to find.
Comprehensive services for healthtech
Aprio is a single source for healthcare technology companies serving healthcare payers, providers and consumers. We offer a comprehensive suite of tax, assurance and advisory services to advance the business objectives of healthtech companies at every stage of their lifecycle.
Capital raise preparation services
Aprio can help you prepare your company for a successful capital raise. We provide solutions for companies seeking early-stage, Series A and growth capital funding, and our services are scalable to meet the business needs of companies of all sizes.
Comprehensive services from financial prep to presentation coaching
Select as little or as much guidance as you need
All Aprio capital raise preparation services include introductions to VC investors
HIPAA compliance and healthcare assessments
Aprio helps digital health companies demonstrate that they are handling their customers' Protected Health Information (PHI) in accordance with their business associate agreements. Whether that is a HITRUST CSF Certification, HIPAA Assessment, SOC 2 + HITRUST or another attestation report, Aprio can help you find the right, scalable compliance solution to meet your clients' needs and your budget.
R&D tax credit services
Need a ready source of cash that can be dropped to the bottom line or used to fund innovation? R&D tax credits can provide an immediate cash benefit by reducing current and future years' federal and state tax liabilities, even if your business has reported income tax losses. Aprio has one of the largest and most respected research and development tax credit practices in the nation.
Outsourced accounting services
Aprio Cloud combines best-of-breed technology solutions with our experienced accounting, payroll and tax advisors to give you peace of mind that your financials are always investor-ready. Our integrated visual dashboards inform, at-a-glance, how your business is performing with up-to-date projections, budgets, sales, payroll, tax obligations and more.
Articles & Downloadable Material
More resources coming soon!
Sorry, we couldn't find any posts. Please try a different search.
Partner with Aprio to reduce risk and support growth
Aprio's depth of healthtech industry expertise and comprehensive services make our firm the perfect growth partner. Let Aprio be the "aspirin" that eases your growing pains.