Presenteeism vs. Productivity: Do You Know the Difference?
At a glance
Presenteeism is not productivity: Pre-pandemic, presenteeism manifested as being physically present at one's workstation. Its digital form is more insidious, as it leads to employees feeling pressured to be available for work around the clock.
Trust is key: Though it may seem counterintuitive, the more employees are 'on,' the less they actually achieve. Trust and empowerment are the keys to unlocking true productivity.
Next steps: Aprio Talent Solutions has helped many companies find their ideal solution to create a thriving, profitable culture. Our talent specialists can do the same for your business.
Schedule a consultation with Aprio Talent Solutions today.
The full story:
Pre-pandemic, presenteeism was the state of physically being in your seat at the office. In-person presence in the hallways, around the water cooler and in meetings was the measure of productivity; how much you actually got done was often overlooked.
Physical presence was an especially important metric for C-suite executives, who may not have been in the office as regularly as rank and file workers. When they were in, they liked to see people at their workstations collaborating, serving customers, solving problems and contributing positively to the company's bottom line.
A drastic move to remote work environments changed all that. And even as execs at some of America's top corporations move from encouraging employees to return to the office to implementing consequences for those not coming back, many workers remain staunchly committed to at least some amount of remote work.
As you evaluate what is best for your company, it's important to consider how presenteeism may be substituting for productivity in remote work situations ─ to the detriment of your bottom line, and more importantly, your employees' physical and mental wellbeing.
Presenteeism vs. productivity ─ what's the difference?
First, it's critical to understand the difference between presenteeism and productivity. Two decades ago, presenteeism often manifested as sick employees showing up for work out of fear of retribution if they called in sick. Today, presenteeism has morphed into digital presenteeism, and it's even more insidious.
The technology that enables remote work may also become a source of mental strife when employees feel pressured to be always available via phone, email, video or chat. When a team member puts in a full day's work, but is still reachable around the clock, it can lead to patterns that result in exhaustion and burnout.
Presenteeism is the enemy of productivity
It seems counterintuitive, but always being on does not lead to more getting done. The longer employees push themselves to give more and respond to every request, the less they are able to give. Over time, the return on their labor diminishes.
3 ways to reduce virtual presenteeism and foster true productivity
You can create a culture that values productivity over presenteeism and helps your team members truly thrive.
Here are three ways to reduce virtual presenteeism, and create a truly productive remote or hybrid environment where trust flourishes and results abound.
#1: Set boundaries
Beginning with executive leadership and continuing through mid-level managers to individual contributors, boundaries must be established that thwart digital presenteeism. Tactics for boundary setting include:
Encouraging employees to block their calendars for focus time, where meetings, as a rule, cannot be scheduled.
Designating periods of the day where notifications are turned off. This is especially helpful when engineered at an enterprise level within connectivity and productivity apps being used (e.g., Microsoft Teams, Slack, ClickUp, Box, etc.).
Resisting the urge to send (or respond to) emails outside of normal working hours.
Overall, strive to make interruption outside of working hours the exception, not the rule.
#2: Shift your focus from 'work watching' to 'goal setting'
It's tempting to use technology to monitor employees' time online, keystrokes and minutes of inactivity. Don't do it. Shift your focus from watching everything employees do to working with them to set specific, measurable, achievable, relevant, and time-bound (SMART) goals tied to business goals.
There is no downside to this approach. When you trust your employees to do their jobs, the color of their status light on their collaboration tool matters less than their progress toward achieving their goals. Remember, if their goals truly support your business's bottom line, their achievement matters infinitely more to generating profit than simply 'seeing' a team member's presence in a digital seat.
#3: Lead by example
A timeless quote about leadership comes from the movie, "Remember the Titans." In it, one of the star players says, "Attitude reflects leadership, captain."
This was true of the football team as it navigated integration, and it's true of any organization today. Everyone looks to the leaders above them for cues on what kind of behavior is rewarded, and frowned upon, in any work environment.
Go beyond corporate speak and company policies to make sure executive leadership lives it. As everyone sees the C-suite striving for healthy work-life balance, a culture of trust will flourish and well-being, along with productivity, will begin to abound.
Final thoughts
As an organization and leadership team, it's critical to understand how you want to manage your teams and hold them accountable. Leverage the tools and technology you've invested in and trust your people more than their status lights. Resolve to measure them on outcomes, not presence.
Aprio Talent Solutions has helped many employers find the right solution to create a thriving, profitable culture, and we'd be honored to do the same for you.
Related Resources/Assets/Aprio.com articles/pages
3 Ways to Create a Successful Remote Work Environment
Does Remote Work Still Make Sense for Your Business?
How to Navigate Staffing in an Inflationary Environment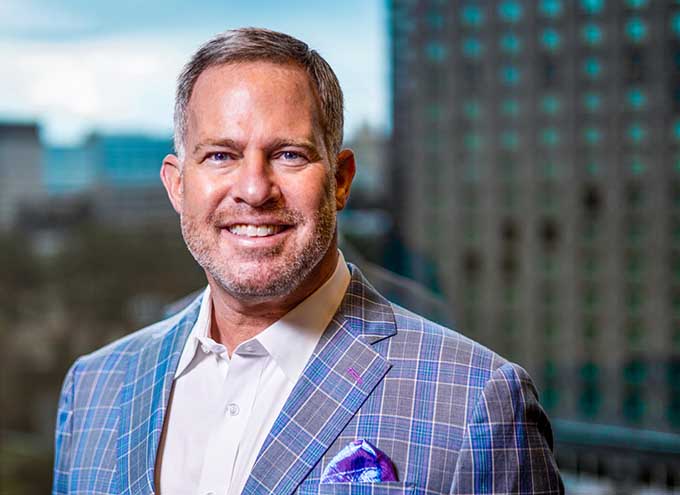 I provide advisory and digital transformation and IT solutions to businesses of all sizes — from start-ups to Fortune 500 companies. I advise C-level executives and key business decision-makers, as well as technology, sales and marketing professionals. My solutions are relevant to any industry, but I primarily focus on the healthcare, financial services, consumer goods, manufacturing and retail sectors.