How to Navigate Staffing in an Inflationary Environment
At a glance
The main takeaway: Companies are up against several challenges when attracting and retaining employees in the face of today's record-high inflation levels.
Impact on your business: Flexible, cost-effective staffing solutions and retention tools can help you hire the right talent while fulfilling your business goals.
Next steps: Aprio Talent Solutions offers recruiting services that can be tailored to your specific business needs and can help mitigate risks, especially during difficult economic conditions.
The full story:
Throughout 2022, no one could escape headlines about high inflation — and according to recent data, it shows no sign of slowing down. The US Department of Labor reported that inflation climbed 7.1% in November from the previous year, and many economists predict that the Federal Reserve will hike rates even higher in 2023.
All of this economic uncertainty is transpiring as the labor market grows tighter and tighter. In December 2022, the Department of Labor reported that employers had 10.3 million positions open at the end of October, which translates into about 1.7 posted jobs for every unemployed worker. "The Great Resignation" that picked up steam last year has continued; workers are leaving jobs in search of higher wages due to the abundance of job openings and an urgent need to pay for the rising cost of living.
With these economic and labor trends at play, how can companies navigate staffing? And perhaps more importantly, what can employers do to ensure they retain their top talent in the face of stiff competition and concerns around financial stability? Below, I'll provide some helpful answers to these questions, plus strategies leaders can use to weather the staffing storm.
Staffing solutions amid economic turmoil
If you are planning to start a special project in 2023 or have an immediate need for a technical skill set, then you likely want to fill positions imminently. However, you could be facing complications if you are pressed for financial resources in light of the current economic climate. Fortunately, there are a few alternative staffing solutions you can utilize if you can't invest in a permanent hire at this point.
Contract or contract-to-hire
Making a contract hire is a convenient and cost-effective way to fill critical positions within budget constraints. In most circumstances, companies will hire employees into a full-time contract for a minimum of three months and a maximum of six months. The foundation of the hiring agreement is a detailed contract between the individual and your company to provide a service for a set fee during a set period of time. It is important to distinctly outline the work activities, responsibilities, deliverables, timeline and pricing you expect the employee to adhere to within the contract itself.
If you need to make a new hire immediately and do not have the resources to invest in a permanent hire yet but will in the near future, then a contract-to-hire solution would likely be best for your company. Not only is this solution cost-effective but it also reduces the risk surrounding hiring decisions, because it allows you to see how an individual connects with your team, culture and organization, as a whole, before they become a full-time member. At the end of the contract, you can review the employee's performance and make a permanent staffing decision supported by real-life experience and on-the-job examples. If you want to explore other types of flexible recruiting solutions that can help you fill staffing needs in this economy, read our previous article here.
Boost retention within budget constraints
Rising inflation and interest rates have a direct impact on employees' financial well-being, and thus their wage goals and requirements. Of course, it's also important to acknowledge the fact that inflation can affect companies' abilities to continue offering competitive wages and benefits plans.
So, what options are on the table? There are several best practices you can follow to improve your chances of retaining your most talented team members.
Engage in competitive market analysis: You should benchmark your company's compensation rates and benefit offerings against similar-sized organizations in your market and in your industry. Review your budget and determine if you can afford to offer pay increases of various ranges based on performance or the needs of the business. If you have the financial ability, you should then adjust your compensation or offer a bonus to close the gap between the competition and inflation during your next performance review cycle. After all, it's less expensive to invest in and therefore retain your top talent than having to replace them.

Explore alternatives based on capabilities: If you do not have the financial ability to offer significant wage increases during this review cycle, then you should review your budget again and assess your ability to offer other benefits that will incentivize your team members to stay, or even lessen stress amid high inflation. Some companies choose to expand their benefit offerings to include subsidized childcare support or services, student loan repayment and enhanced insurance coverage, among other options.

Provide optimal flexibility: If you cannot afford to increase wages in this current climate, then you may also seek to enhance flexibility and convenience for employees to boost retention. This may include expanding work-from-home arrangements (which reduce your employees' car fuel and maintenance costs) and adding mental health and wellness services to cultivate better work-life balance and ease stress and anxiety.

Offer more frequent salary reviews: Regardless of whether or not you are able to increase wages, consider providing your employees with more frequent salary and performance reviews upon further evaluation of your budget. That way, if you are not able to offer raises now, you can reassure your employees that you are aware of the increasing cost of living, inflation and interest rates, and you are taking measured steps to support their needs going forward.
The bottom line
Dealing with staffing in uncertain economic conditions can be challenging, but you don't have to manage the complexity on your own. Aprio Talent Solutions offers flexible recruiting services that can be tailored to your specific business needs and limit the risks associated with rapid growth during broader economic stress.
Related Resources
About Aprio Talent Solutions
4 Qualities to Look for in Your Accounting, Finance and IT Staffing Team
Video: Tips to Attract Top Talent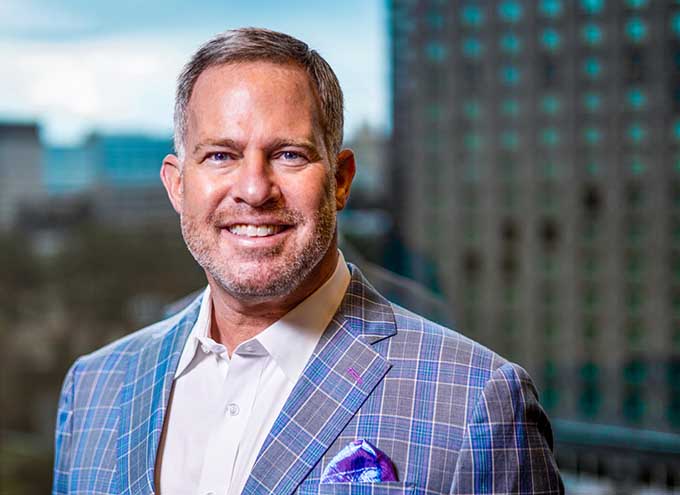 I provide advisory and digital transformation and IT solutions to businesses of all sizes — from start-ups to Fortune 500 companies. I advise C-level executives and key business decision-makers, as well as technology, sales and marketing professionals. My solutions are relevant to any industry, but I primarily focus on the healthcare, financial services, consumer goods, manufacturing and retail sectors.