Aprio Government Contracting Services
Whether you're a small, mid or large business, Aprio's experienced Government Contracting professionals are here to advise you through a tailored solution on maximizing value and minimizing risk while you contract with federal government.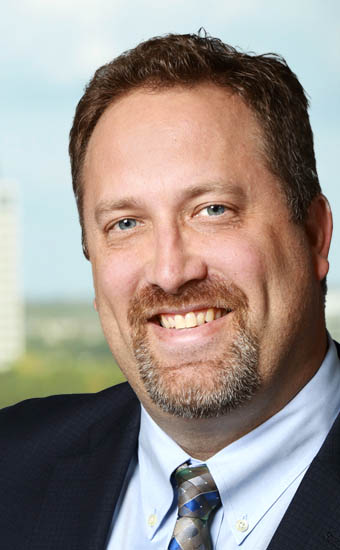 National Government Contracting Leader | Audit Partner and Business Advisor
Aprio's Government Contracting team has been serving the government contracting industry since 1982. Our team helps government contractor clients navigate today's challenges, seize opportunities and spot risks long before your competitors.
Beyond traditional assurance and tax, we offer comprehensive consulting services specifically tailored to the government contracting industry. Leverage our experience serving over 1,000 government contractors navigating the ever-changing regulated federal marketplace while you seize opportunities for success.
Government Contracting Strategy and Compliance
From government accounting and FAR Part 31 cost principles to business systems, contract and subcontract management and proposal support, Aprio has the technical and industry expertise to assist you in every aspect of government contract compliance.
Government Contract Systems Consulting
Find the right technology solutions for your business. Aprio can help you manage ever-changing regulations and navigate complex software implementations, all while meeting and exceeding operational goals.
GSA Schedules
Navigate the complexities of getting and maintaining a GSA Schedule contract. Get the service and support you need across contract acquisition, maintenance and compliance, audits and investigations and more.
Outsourced Accounting for Government Contractors
Aprio's government contracting accounting specialists provide cost-effective outsourced accounting solutions tailored to your business.  Integrate day-to-day accounting and controllership for improved oversite and operating efficiencies and gain greater insights to drive strategic planning.
Uniform Guidance
Protect your funding. Aprio's government audit experts guide you through the Single Audit and provide high quality reporting and strategic insights along the way.
CMMC Advisory Services
Aprio's team of CMMC-AB Registered Practitioners (RP) assists government contractors in preparing for a CMMC assessment and/or meeting the existing requirements of NIST 800-171
Articles & Downloadable Material
Sorry, currently there are no videos. Please check back soon.
Our tagline says it all. We are "passionate for what's next." Whatever lies ahead for your business, Aprio stands ready to help you advance. Our clients benefit from a proactive team of specialists that collaborate to build value, drive growth, manage risk and protect wealth.
For the latest Aprio insights, subscribe to our newsletters
Move beyond the complexities of doing business with the U.S. Federal Government to transform your ambitions into reality.