For international business transactions
Aprio international tax accountants and advisors understand how new laws and provisions will impact international tax planning and your business so that you can:
Safeguard both inbound and outbound international investments.
Optimize your global tax strategy.
Reduce your effective global tax rate.
Atlanta Office Managing Partner, International Practice Leader
Delivering results, expertise and proactive client service have fueled our growth into the largest privately-held international tax practice in the Southeastern United States.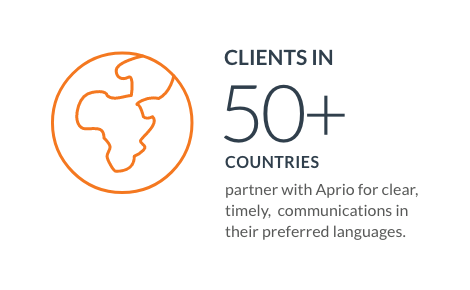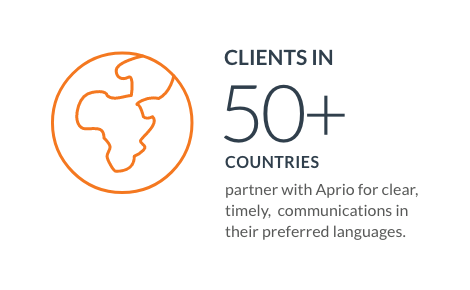 Conduct business in your language
Aprio serves inbound clients across Asia, Africa, Australia, Canada, Europe and the Middle East. Receive the international accounting expertise you would expect from a large global provider delivered by senior-level team members that "speak business" in 35+ languages including:
Reach farther and cross new borders with confidence
Today over 30% of Aprio's annual revenue is tied to international companies. We proudly serve clients in over 50 countries, and over 1,500 multinational corporations partner with Aprio for inbound and outbound expansion projects.
Extending our reach even further, Aprio is also an independent member of Morison Global, a network of 163 individual member firms across 85 countries.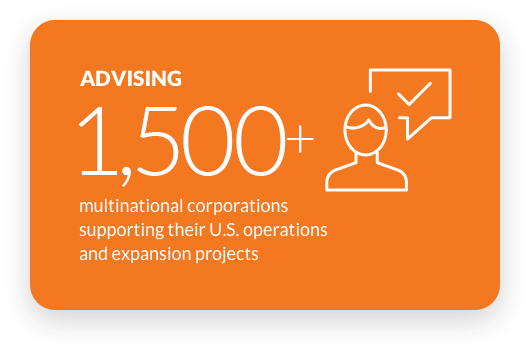 Aprio's international practice has been providing global tax, assurance and advisory services for more than 30 years. Today we offer a comprehensive suite of assurance, tax and advisory services to support global expansion initiatives.
To discuss your specific needs, contact Yelena Epova, International Practice Leader.

Tax & Audit Services
Transfer pricing
Structuring businesses for worldwide tax efficiencies
Tax-efficient profit repatriation strategies
US federal tax compliance for companies and individuals
State & local tax consulting and compliance
Export tax incentives
Global mobility tax services
Multicurrency financial statement audits
IFRS, US GAAP and foreign GAAP conversion
Business Advisory Services
M&A transaction due diligence
Business valuation
Cybersecurity
Data privacy/security compliance
Forensic accounting
Outsourced accounting
Outsourced payroll and HR solutions
Data and analytics solutions
Digital transformation services
Retirement plan administration

"I highly recommend Aprio. We have been sharing experiences with other UK companies who are branching out and expanding internationally, Part of that knowledge share is to introduce professionals such as Yelena. Yelena and her team provide a true world- class service with their expert knowledge and global qualifications. They support us in 4 countries, and they empower us to focus on our business."
Co-Founder & CEO at ASH Projects
Leveraging domestic and international tax law to take full advantage of credits, deductions and incentive programs available in global markets. Aprio offers a comprehensive suite of assurance and advisory services support your global expansion initiatives.
To discuss your specific needs, contact Yelena Epova, Partner-in-Charge, International Services.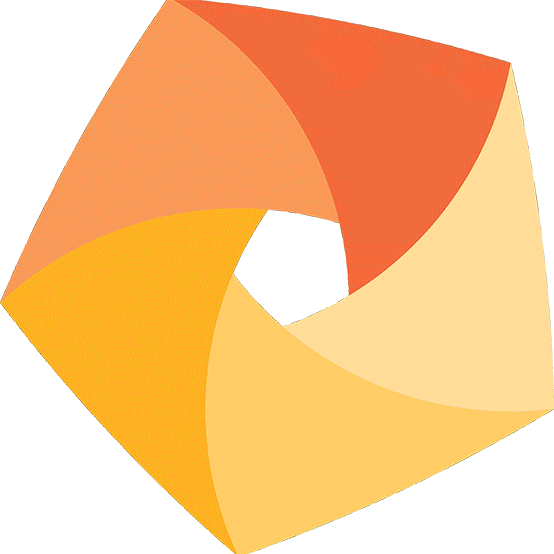 Our tagline says it all. We are "passionate for what's next." Whatever lies ahead for your business, Aprio stands ready to help you advance. Our clients benefit from a proactive team of specialists that collaborate to build value, drive growth, manage risk and protect wealth.
It costs nothing to find out.
Sign up for Aprio's International Practice newsletter.
Aprio needs the contact information you provide to us to contact you about our products and services. You may unsubscribe from these communications at any time. For information on how to unsubscribe, as well as our privacy practices and commitment to protecting your privacy, please review our Privacy Policy.