Blockchain Accounting and Professional Tax Services
Expect nothing less than world-class outsourced accounting services when you partner with Aprio. We combine best of breed technology solutions, manage the finance and tax complexities and compliance risks of blockchain ventures with Aprio's experienced crypto CPAs.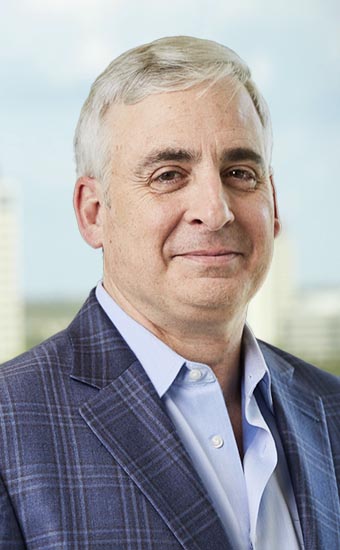 Technology Practice Leader, Partner
De-stress your blockchain accounting with Aprio's experienced crypto CPAs.
Blockchain ventures and crypto investments present a host of accounting challenges and compliance risks. Aprio, LLP has been providing tax, audit and consulting services to companies on the blockchain since 2013. We've developed accounting and financial reporting best practices and processes that help companies navigate domestic and international accounting and regulatory, compliance and tax obstacles.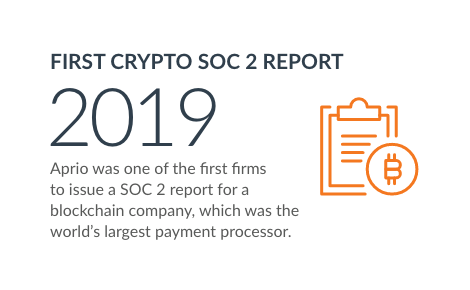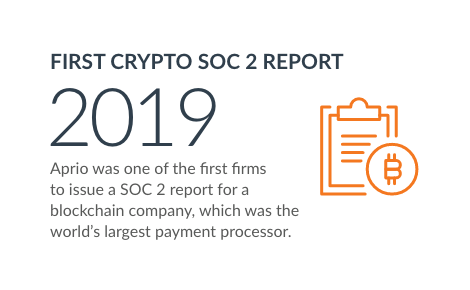 Build value at every stage of growth with Aprio
Crypto entrepreneurs and established blockchain companies must understand their regulatory, tax and accounting obligations to manage risk and safeguard the value of their crypto investments and blockchain ventures. As the partner you can trust, Aprio provides efficient, simplified and secure blockchain accounting.
Early-stage companies stay investor-ready with outsourced accounting
Young blockchain companies and entrepreneurs entering the market need to position themselves for growth and stay investor-ready. Aprio can help you establish the right accounting policies for digital transactions, manage day-to-day accounting functions and provide real-time financial insights to make better, informed decisions and simplify financial reporting to investors. Augment the capabilities of your accounting team, or Aprio can serve as your outsourced finance and accounting department.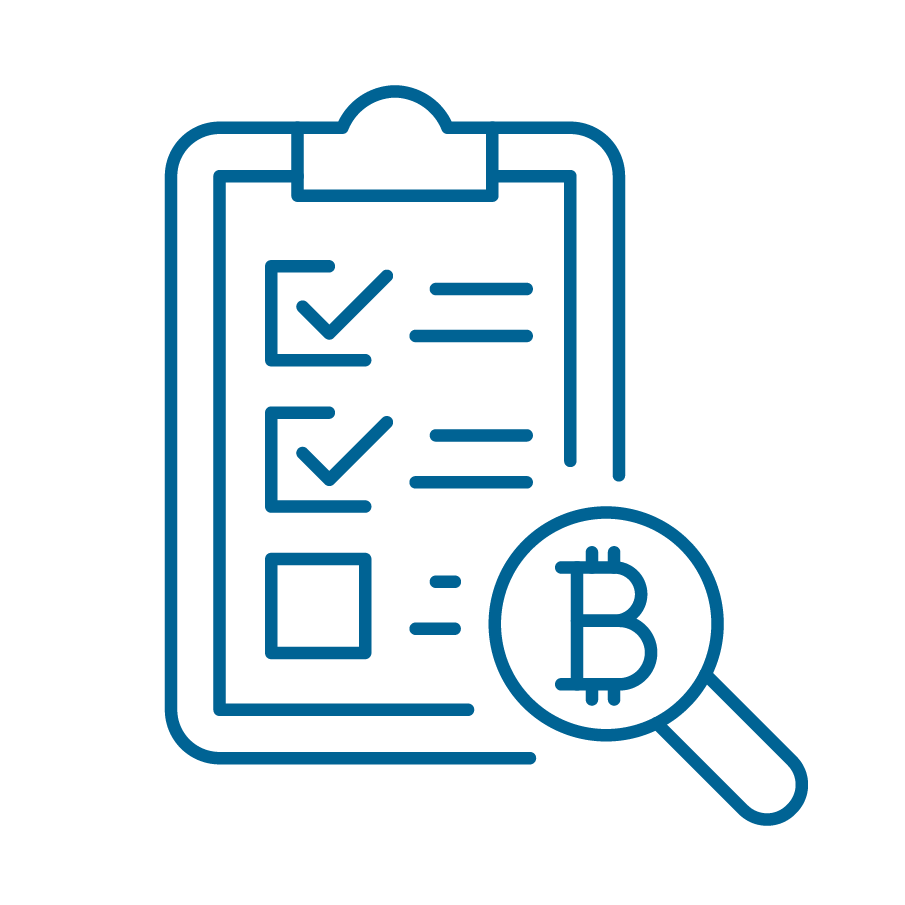 Mature company crypto tax audit readiness and audit services
For mature companies, the accuracy and reliability of accounting transactions and financial records are critical to making strategic business decisions and ensuring that vendor and regulatory audits go smoothly. From audit readiness to prepare for a pending audit to comprehensive financial audits, Aprio can help you manage risks and "de-stress" the crypto tax audit experience.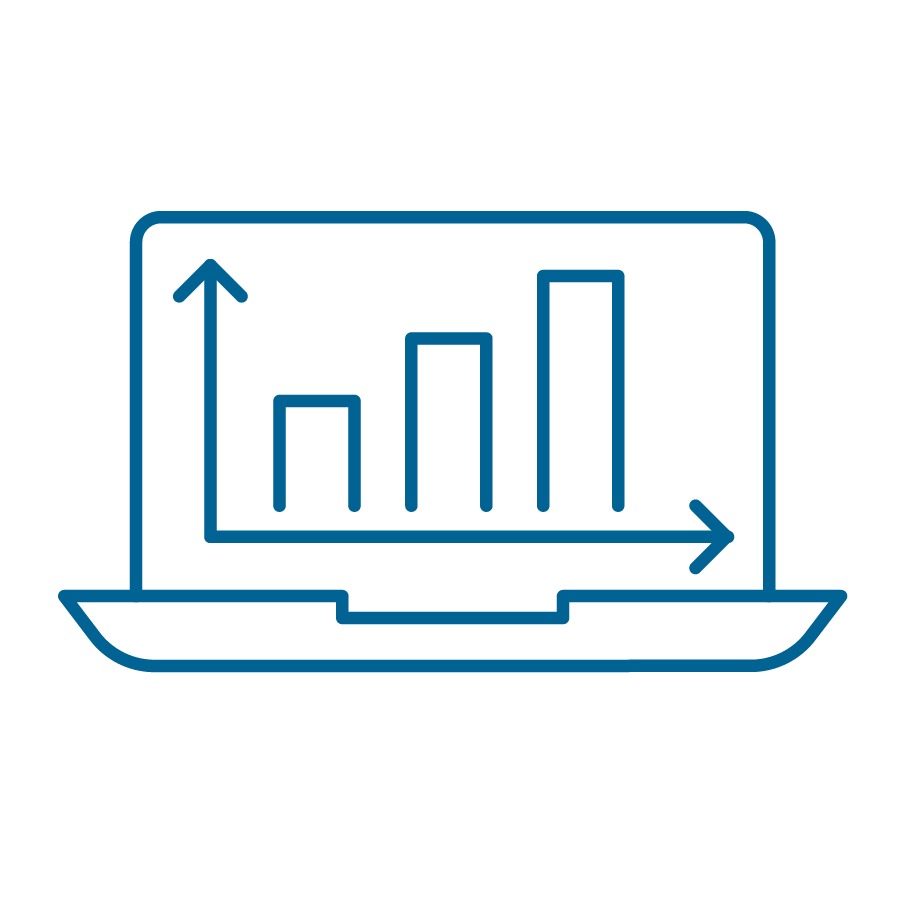 Blockchain tax services that make crypto taxation less taxing
Cross-border crypto transactions and investments create significant tax compliance complexities, and regulatory guidance is constantly evolving. Aprio helps blockchain companies address the complex domestic and global tax and accounting challenges that arise from digital transactions. Aprio also provides tax strategy and compliance services for high-net-worth crypto executives, investors, entrepreneurs and business owners.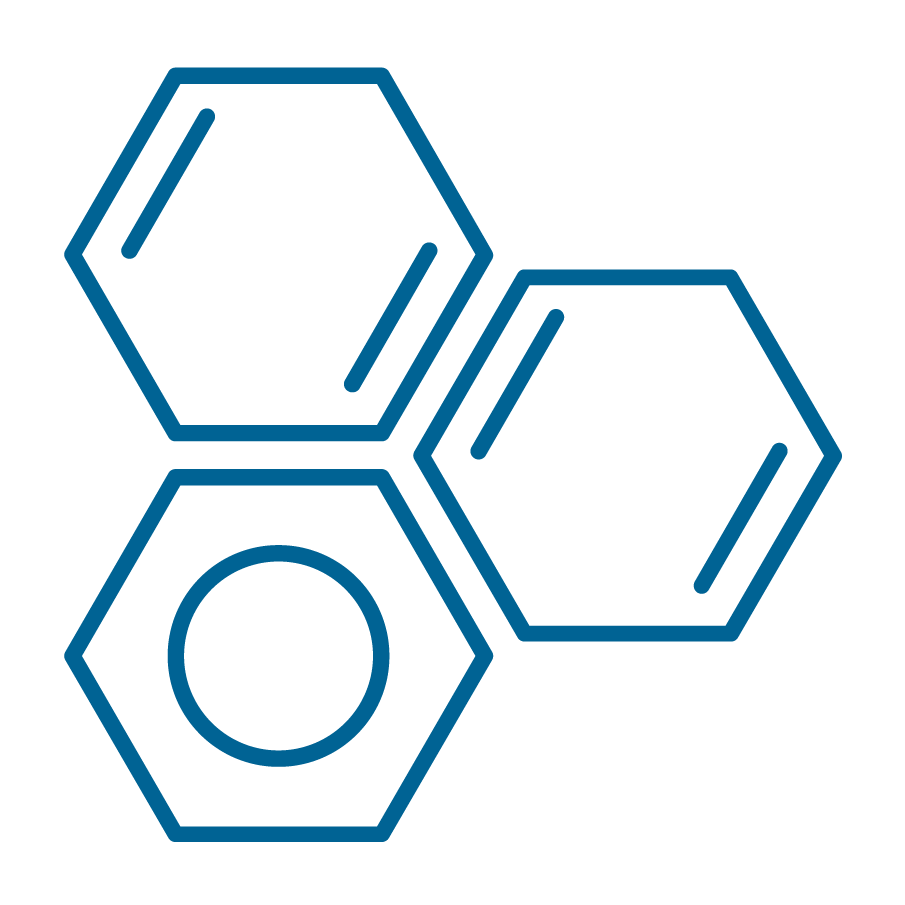 Anti-money laundering (AML) and financial crimes compliance
US regulators have dedicated significant resources to and established enforcement frameworks for cryptocurrency. The Bank Secrecy Act (BSA) and the US Patriot Act, among other related AML laws, have complex requirements with severe penalties for noncompliance.
Aprio's blockchain leadership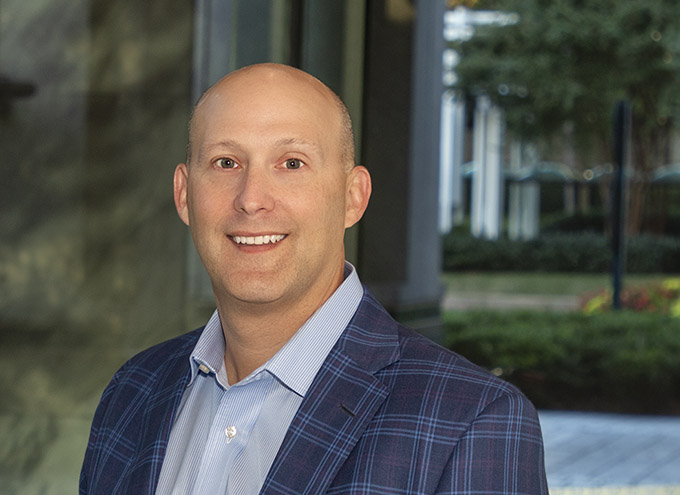 Brett Williams , CPA, CCSFP, CHQP, LA ISO/IEC 27001   
Information Assurance Services | Assurance Partner, Aprio LLP
Articles & Downloadable Material
Grow your blockchain ventures with confidence.