Grow Your Business With Aprio's ISO 27001 Certification Process
Your information security management system should start here
As one of the few firms that can offer ISO, SOC reporting, HITRUST and PCI Data Security Standard compliance, Aprio's process is designed to streamline reporting for clients that must manage multiple certifications. Aprio can be your one-stop compliance partner.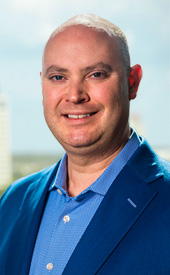 CISA, CCSFP, ISO 27001 LA
Partner, Information Assurance Services and HITRUST and ISO Leader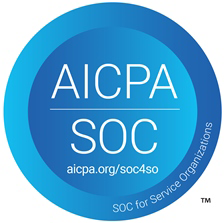 ISO 27001 can represent a cornerstone for most security audits or compliance requirements, especially SOC 2 and HITRUST. The ISO/IEC 27001 framework is the international standard for information security management systems (ISMS). It provides a strong foundational approach to the management of information security that allows companies to approach risk as an organization.
An ISO 27001 Information Security Management Systems certification includes an optional pre-assessment, a two-stage certification audit and ongoing surveillance audits. Aprio has been helping organizations transition to the rigor and implementation of this standard since 2015.
As one of only a few firms that can offer an ISO 27001 certification in addition to SOC reporting, HITRUST assessments and PCI Data Security Standard compliance, Aprio can be your one-stop compliance partner, removing the need to manage multiple audit firms and certification requirements.
Why clients choose Aprio for
ISO 27001 Certification – efficiency?
The ability to demonstrate compliance with security standards is key to growing your business. Aprio delivers clients a unified compliance program that includes certification and attestation services against such frameworks as SOC 2, PCI Data Security Standard, ISO 27001 and ISO 27701. Our streamlined process saves you the unnecessary duplication of fees and audit requirements, but more importantly Aprio can save you time. Time you can spend growing your business. Numerous clients have shared that working with Aprio's team has improved the operational integrity of their business.
Here is what you can expect from Aprio:
Efficient, effective
and easier
Experience a pragmatic and efficient ISO 27001 certification process that makes effective and sustainable information risk management and reporting easier to achieve.
ISO 27701/SOC 2 efficiency
Realize leverage between ISO 27001/27701 and SOC 2 reporting for greater efficiencies in testing, monitoring, and compliance across multiple compliance engagements.
We are practitioners, not salesmen
The same professional you talk with during your decision will also manage your engagement. That's how we deliver quality and confidence the job's done right.
Quality reports that stand up to scrutiny
Our reports and certifications represent your security and risk management program and will stand up to the scrutiny of prospective clients, auditors and regulators
View Aprio's service overview
To learn more about the ISO 27001 Standard and Certification process
download Aprio's service overview.
If you'd like to verify the ISO 27001 certification of a specific client, we request that you email us the client's name and a telephone contact number where we may reach you.
Email: powell.jones@aprio.com
Articles & Downloadable Material
Aprio ISO 27001 Certification
The right certification for what's next.