Webinar: Health IT – Right-sizing privacy and security compliance to your business stage
Health IT will see strong growth in a post-COVID economy. Your ability to land new customers and investors to accelerate growth is contingent on your ability to demonstrate data security, privacy and HIPAA compliance. If you don't know where to start or don't know what you don't know….
Watch Aprio and Nelson Mullins' privacy & security experts on-demand as they unpack how to "right-size" your HIPAA compliance program whether you are a start-up or an established player.
This webinar covers how to:
Create a foundation for effective risk management
Simplify and save costs and still get complaint
Scale your risk management as you grow
Choose the right certification & reporting option – HIPAA attestation, SOC2 or HITRUST CSF certification
Moderator:
Expert Panelists:
Dan Schroeder, Partner-in-charge, Privacy & Security Services, Aprio
Roy Wyman, Partner and Privacy & Security Group Chair, Nelson Mullins
Stay informed with Aprio.
Get industry news and leading insights delivered straight to your inbox.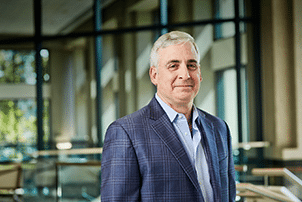 Mitchell is the partner-in-charge of Aprio's Tax practice as well as the Technology & Biosciences group. He has been a partner since 1990 with Aprio, which is the largest Georgia-based tax, accounting and consulting firm. Mitchell works with companies in the software, gaming, clean tech, financial technology (FinTech), health care IT, processing, biosciences (biotech and medical device) and manufacturing industries. Whether a company is pre-revenue, starting up, growing or preparing for a liquidity event, Mitchell works with them to maximize their potential at each stage. He is known for promoting research, innovation and entrepreneurship by enabling companies to be successful, regardless of where they are in their business lifecycle.
(404) 898-8231