HITRUST
CSF Services
and Compliance
Navigate the HITRUST Certification process with Aprio and make HIPAA compliance "Business as Usual" at your company.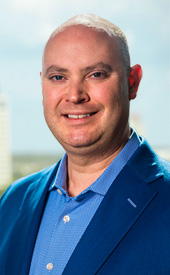 CISA, CCSFP, ISO 27001 LA
Information Assurance Services, Assurance Partner
HITRUST CSF and Aprio –
two trusted names in HIPAA compliance
As a business associate, providing the right HIPAA compliance and risk management assurance to your customers and stakeholders is essential. The HITRUST CSF has become a widely adopted security and privacy framework across industries globally.
As a premier provider of information security and privacy services, Aprio has a proven track record serving an extensive list of Healthcare IT clients subject to HIPAA compliance as part of their Business Associate Agreements (BAAs) with their customers.
Why clients partner with Aprio for HITRUST CSF Certification
Aprio makes HITRUST Certification easier to achieve by leveraging our deep expertise in ISO 27001, SOC 2, SOC 2+HITRUST, HIPAA attestations, PCI compliance and other privacy and security assurance protocols. Here are a few reasons our clients partner with Aprio:
We understand your options
For many organizations, HITRUST CSF certification may be the goal, however, it may not be a practical solution at their current state of maturity. We help clients understand their options, providing cost-effective alternatives such as SOC 2 and SOC 2+HITRUST that can help pave the way for future success via the HITRUST CSF certification process. We can help organizations navigate the complexities of the new HITRUST assessment options which include the i1 and r2 validated assessments.
We are practitioners, not salesmen
At Aprio, who you talk to during your decision process will be the professional that manages and executes your engagement. This approach is how we deliver quality, customer satisfaction and peace of mind that the job is done right!
Simplified compliance reporting
Like any unified risk- and compliance-based framework, HITRUST enables the generation of multiple compliance reports from a single assessment. Achieving HITRUST Certification with Aprio represents an initial investment, and once achieved, greatly simplifies compliance and assurance reporting for future compliance needs.
Wide acceptance
For an ever-increasing number of covered entities, HITRUST CSF Certification represents the most comprehensive method of demonstrating compliance to management, boards, customers, prospects and regulators that you are HIPAA "compliant." As such, business associates are increasingly being requested to demonstrate HITRUST compliance.
Competitive advantage
HITRUST CSF Certification improves the operational integrity of your organization while advancing the risk management and security posture of your business. Gain a competitive edge with prospective customers, enabling business growth and increased revenue.
The HITRUST CSF is a certifiable framework that provides organizations a flexible, comprehensive and efficient approach to risk management and regulatory compliance, saving businesses time and money.
By unifying all regulatory requirements and criteria from ISO 27001, PCI DSS, NIST, HIPAA/HITECH, GDPR and many more into one framework, the HITRUST CSF simplifies reporting by enabling multiple reports from a single assessment.
Developed by the HITRUST Alliance, a consortium of information security leaders, healthcare providers, payment processors and other third-party healthcare service organizations, the CSF is regularly updated with the latest federal and state regulations. Therefore, if executed correctly, HITRUST compliance can support all relevant healthcare standards and regulations.
Aprio's HITRUST CERTIFICATION PROCESS
Readiness
Assessment
Aprio begins the HITRUST consulting process with a readiness assessment that identifies gaps and outlines what your organization will need to do to meet HITRUST CSF requirements and achieve readiness.
Remediation
Plan
Based upon the results of the Readiness Assessment, Aprio will work closely with you to develop a remediation plan and define the timing of the Validated Assessment.

CSF Validated Assessment
Once remediation is complete, the next step is the CSF Validated Assessment
(either i1 or r2).

Testing & Submission to HITRUST
Acting as your Authorized External Assessor Organization, Aprio will perform the validation audit work and will submit our assessment to HITRUST for review.
HITRUST QA & Report Issuance
HITRUST will perform quality assurance procedures, create a report and depending on the scores in the report, will issue a Letter of Certification.
Is HITRUST right for your Business?
Let Aprio help you meet your Digital Healthcare and HIPAA compliance obligations.