Team Up with Japanese-Speaking CPAs Who Know Your Business
Benefit from the knowledge and expertise from a team that speaks your language. Aprio's Japanese speaking accountants and business advisors break down the complexities of international and US expansions, while providing personal and proactive services that empower you to achieve your goal.
Aprio's Japanese business expertise
Aprio deeply understands the business and cultural challenges Japanese businesses face. We help Japanese companies establish profitable operations in the US and globally every day.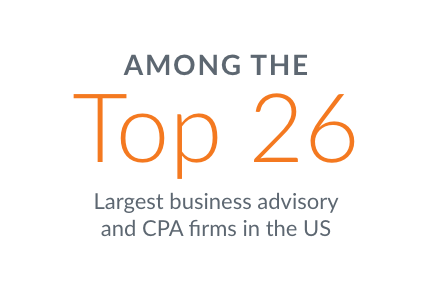 "Aprio's ability to communicate with our Japanese parent company and expats has saved our local staff countless hours. We've been impressed with the team's ability to understand our business needs and handle complex audit, tax and transfer pricing matters. We look forward to growing our seven-year-long partnership."
President and CEO
ANCI, Inc.
"The support we have received from Aprio's auditors and management has been crucial for Seiren when providing timely, accurate audited statements and reports to our Japanese parent company. We hope to continue our 10-year relationship for many years to come."
Financial Controller
Seiren North America, LLC
"Aprio's team members are true professionals. They communicated proactively amid time zone differences and provided seamless care and service as we navigated some of our company's most complex issues. We can certainly put our trust in Aprio."
Office Manager
Ichikawa North America Corporation
We succeed when our clients succeed
Aprio serves a diverse Japanese client base, from individuals to large global corporations.
Regardless of the size of your business, Aprio's Japanese Practice provides the expertise you need to maximize outcomes. Our clients include:
Multinational companies headquartered in the US and abroad
Large, mid-sized and small privately owned Japanese businesses expanding their operations to the US
Japanese private equity firms
Japanese individuals and corporate executives
Aprio's industry expertise
Aprio's Japanese Practice serves the industry segments that drive today's global economy.
Get the services you need from one trusted provider
Simplify your life and gain efficiencies with Aprio. From transfer pricing, federal, state and local tax, and audit expertise to advanced consulting and cost-effective managed solutions, Aprio can be your single-source growth partner.
Tax & Audit Services
SEC Financial Reporting Audit Readiness
Structuring Global Businesses for Worldwide Tax Efficiencies
Tax-efficient Profit Repatriation Strategies
US Federal Tax Compliance for Companies and Individuals
Multicurrency Financial Statement Audits
IFRS, US GAAP and Foreign GAAP Conversion
Business Advisory Services
Financial & Accounting Staffing
Data Privacy/Security Compliance
Data and Analytics Solutions
Aprio is an independent member of Morison Global, a network of 141 individual member firms across 74 countries. This gives us even greater reach to deliver consistency of service and international tax expertise.
Wherever you choose to operate, Aprio is ready to take you there.
Aprio can help you cross new borders with confidence