Dental CPA and Accounting Services
A single source growth partner for dental practices of all sizes.
Benefit from our deep industry expertise and comprehensive advisory services across accounting, tax, practice transitions and wealth management. Grow your practice with Aprio - your Dental CPA.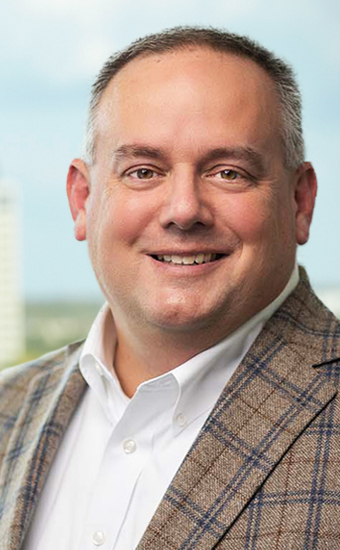 Partner-in-Charge, National Dental Industry Practice
Results that will make you smile
It's important to understand how your financial data reflects what is going on in your practice.
Aprio provides the financial insights, industry knowledge and strategic planning that you need to achieve profitable growth.
Providing a better dental accounting experience since 1961.
If you are seeking a meaningful relationship with experienced dental CPAs and business advisors, we should talk. As an Aprio client you'll get:
Regular collaboration with your advisor
Easy access to up-to-date financials
No more tax surprises
Peace of mind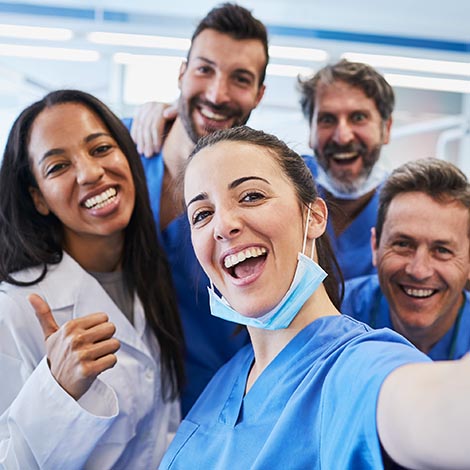 Buying or selling a practice?
Successful dental transitions are our business.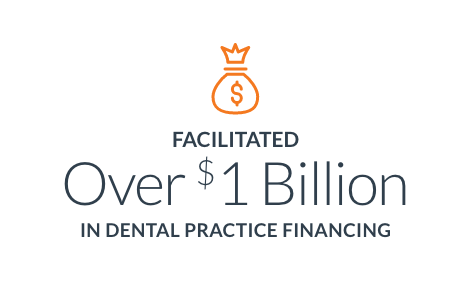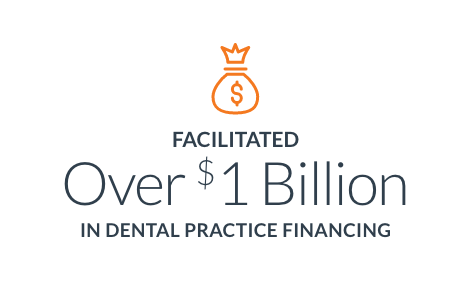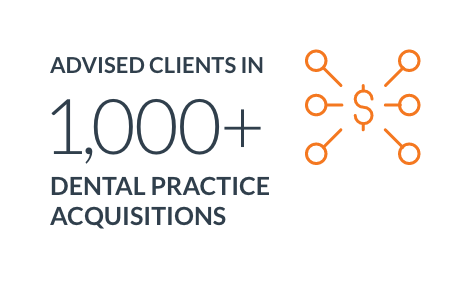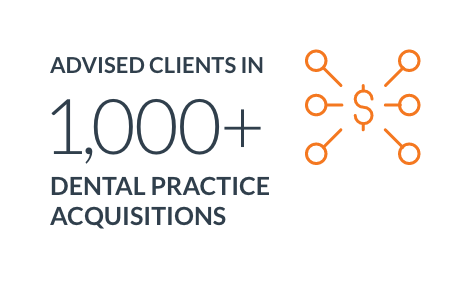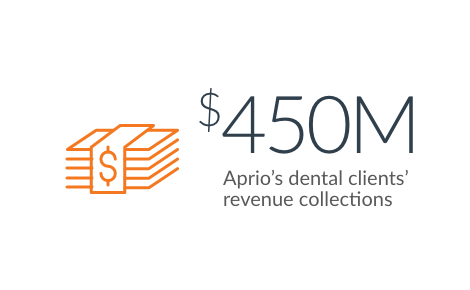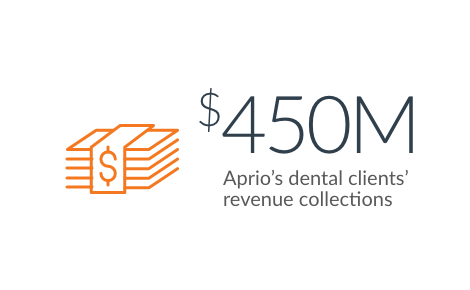 If you are interested in buying into, purchasing or selling a practice, Aprio can help you navigate the decision-making process with confidence. From finding the right practice and assessing valuation to choosing the right financing options, Aprio can help you simplify dental transitions.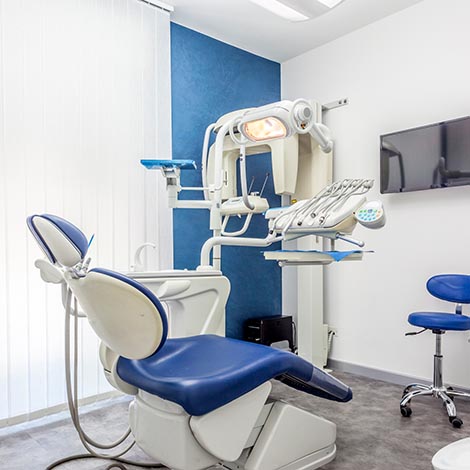 Grow and increase your practice value
Leverage Aprio's financial insights, industry knowledge and strategic planning to increase the value of your practice.
Define goals and manage risks through regular planning
Manage cash flow and conserve working capital
Minimize tax liabilities, leverage tax credits and stimulus to maximize profitability
Maximize the value of transitions and practice exits
Financial data and insights at your fingertips
With Aprio's Dental Accounting Platform you will always know exactly how your practice is performing. Aprio's financial dashboard delivers anytime, anywhere access to the data you need to run your business.
We are passionate about helping our clients succeed
In an independent accountant appreciation campaign conducted by Gusto, Aprio Dental client, Danielle L. Rowland, DDS, PA, recognized Brad McKeiver's dedication to client service. At Aprio we gage our professional success on the successes of our clients. We work as an extension of your team to help you achieve your goals and manage risk.

"When we had to shut down our Dental Office due to COVID, Brad was with us every step of the way. He advised us on how to keep paying employees, and how to help them enroll for unemployment. He guided me through the PPP loan application and gave me sound advice. He even answered emails from me, at 5 a.m. on a Sunday. I honestly think there can't be a better accountant!."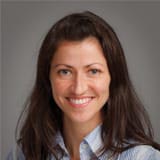 Danielle L. Rowland, DDS, PA
Dental practice solutions
From single practitioners and multi-location practices to larger dental service organizations (DSOs), Aprio provides custom solutions for every stage of the dental practice lifecycle. Tell us your goals and share your vision of where you want to take your practice. Our dental accountants will listen generously and plot a course to take you there. Aprio wants to be your dental CPA.
Explore Aprio associate placement and buy-in opportunities
Aprio Talent Solutions' dental recruiters help dentists find associate placement and buy-in opportunities, as well as practices seeking new associates.
Looking for a better dental accounting experience?
Partner with Aprio's dental CPA experts to take your practice to the next level and beyond.
For the latest Aprio insights, subscribe to our newsletters