6 Emerging Recruiting Trends for 2023
At a glance
The main takeaway: Faced with economic uncertainty and a tight labor market, there are several recruiting trends that companies can harness to find the silver lining and achieve their talent acquisition goals for 2023.
Impact on your business: Prepare for generational shifts in the labor market, the continued impact of inflation, new regulations on salary transparency and various process changes to better accommodate candidates' needs.
Next steps: It is wise to partner with a team of recruiting experts to help you capitalize on trends and find high-quality candidates to fill positions.
Get in touch with Aprio Talent Solutions today
The full story:
Last year, we grappled with the lingering effects of the COVID-19 pandemic on the economy and job market, including The Great Resignation, high inflation and the tightest labor market we have seen in years. This confluence of changes has left many business leaders searching for a silver lining, especially as they set their talent acquisition goals for the new year.
Despite economic hardships, there are many opportunities for growth in 2023. Below, we review the top six trends to watch for this year and how you can leverage them to achieve your recruitment goals.
1. Gen Z will comprise a larger portion of the workforce
According to the World Economic Forum (WEF), Gen Z will make up 27% of the global workforce by 2025. A cohort of individuals born between the late 90s and the early 2010s, Gen Z is the first all-digital generation and came of age in a "borderless world," in which communication and business flow freely. As a result, Gen Z employees have different expectations when it comes to work and the employers they choose to build their careers with.
In the same WEF report referenced above, 50% of Gen Z respondents said they would quit their job if it interfered with their work-life balance. They see remote work as a top priority in their career searches and would even accept a lower salary if it meant they could maintain their work-life balance. As baby boomers retire and Gen Z comprises a greater portion of the workforce, companies will need to tailor their recruiting strategies, marketing tactics, and even interview formats and talking points to stay competitive.
2. Inflation's impact on compensation will bring new opportunities for creativity
Candidates are still dealing with high inflation and cost-of-living increases, and they are searching for positions with salaries that are commensurate with their changing needs. As we discussed in our most recent article on inflation, companies will need to adjust their offers, expectations and compensation programs to stay competitive in the marketplace. Expect to see organizations explore more creative offerings (for instance, providing flex-work options or subsidizing childcare costs) that enable them to attract the best-possible talent in the face of economic stressors.
3. Candidates want a more streamlined recruiting experience
The Boston Consulting Group recently published a study titled "What Job Seekers Wish Employers Knew," corralling insights and survey responses from more than 90,000 respondents across 160 countries. One of the most interesting findings from the study pertains to recruiting processes — 52% of respondents said they would refuse an attractive job offer if they had a negative experience during the recruitment process. Furthermore, 66% of respondents said that a "smooth, timely process" is the most significant way for a company to stand out during recruitment.
Dragging out the recruitment process with multiple stages and steps increases the chance that you will lose a solid, talented candidate to a competitor. In 2023, take a second look at your recruiting approach and make adjustments to reflect candidates' needs.
4. Companies will need to be intentional about their work environment
Expect remote work to continue dominating recruitment conversations in 2023. Companies are taking different approaches to remote-work models — some are moving to a hybrid model (in which employees split their weekly work schedules between in-office and remote time), while others are still continuing to allow employees to work remotely. On the other side of the spectrum, some companies are requiring all employees to come back into the office and providing incentives (for instance, offering complimentary lunches or redesigning workspaces) to encourage them to do so.
No matter which option you choose, it is important to explicitly state your intentions during the recruitment process and be transparent with employees about your expectations for work settings. However, keep in mind that failing to offer flexible, hybrid and remote work arrangements could put you at a slight disadvantage in terms of talent competition.
5. New regulations will enforce greater salary transparency
Over the past three years, there has been a widespread movement across several states to increase salary transparency. Colorado was the first state to spark the wave in 2021, after passing laws that required companies to list salary ranges on job postings; meanwhile, New York City followed suit last year with its own salary range law.
In 2023, three more states will pass their own salary transparency laws, including California, Washington and Rhode Island. We expect that more states will join the movement and pass bills that require companies to share salary ranges for open positions on job boards or during the hiring and recruitment process.
6. Soft skills are the new sought-after job qualification
In the recruiting space, we often call soft skills "the third leg of the stool," alongside candidates' experience and credentials. Going forward, more companies will focus on soft skills as a top priority when deciding the right candidate for the job.
Questions to consider during the interview process include: What is the candidate's personality like? How do they fit into the cultural fabric of the team and the organization? How are their teamwork and communication skills? Are they empathetic? Many leaders recognize that in a competitive job market, experience and credentials are no longer unique differentiators on their own. A candidate's soft skills will be a determining factor in their ability to work well with your team and the organization over the long term.
The bottom line
Need help leveraging these trends and finding the right candidates for your open positions? Look no further than Aprio Talent Solutions. Our deep network and unique combination of data intelligence, integrated technology and industry expertise help us deliver higher-quality candidates with proven track records, relevant experience and the right personalities to companies across the US, Canada and Mexico.
Related Resources
About Aprio Talent Solutions
How to Navigate Staffing in an Inflationary Environment
How to Survive The Great Resignation
Stay informed with Aprio.
Get industry news and leading insights delivered straight to your inbox.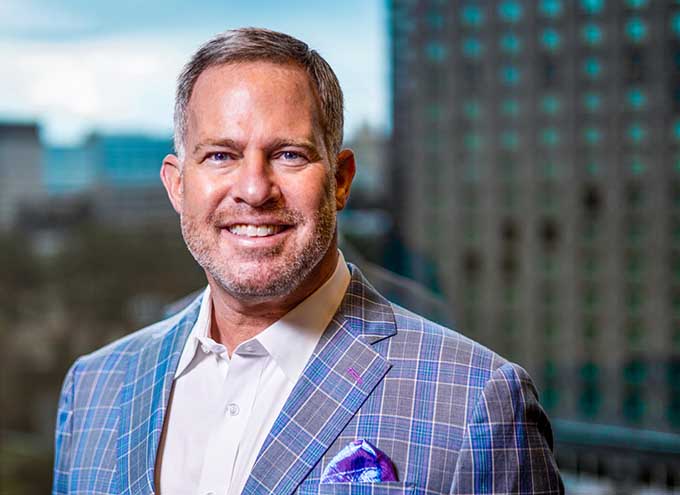 I provide advisory and digital transformation and IT solutions to businesses of all sizes — from start-ups to Fortune 500 companies. I advise C-level executives and key business decision-makers, as well as technology, sales and marketing professionals. My solutions are relevant to any industry, but I primarily focus on the healthcare, financial services, consumer goods, manufacturing and retail sectors.