Key Cybersecurity Skills and Roles to Add to Your Organization
At a glance
Level up your cyber approach: A crucial step to protecting your organization and improving company-wide security awareness is to hire more cybersecurity professionals.
Find the right talent: When searching for cybersecurity talent, it's important to look for a specific set of skills and qualities, in addition to creating roles that reflect where your organization wants to go.
Next steps: Aprio Talent Solutions can provide the deep network, expertise and strategy you need to attract and hire candidates that can take your cybersecurity program to new heights.
Schedule a consultation with Aprio today
The full story:
Cyberattacks are becoming harder to detect and more pervasive, prompting companies of all sizes to boost their security budgets. To prepare appropriately for new cyberattacks, you shouldn't pour 100% of your budget into new security systems; you also need to set aside funds for capable, talented professionals who can ensure you use those tools to the fullest advantage and stay one step ahead of hackers.
Below, we explore the key skills, experience and knowledge you should look for in cybersecurity talent, plus roles you should consider adding to your team.
Essential cybersecurity skills and expertise
It can be challenging to hire competitive talent for cybersecurity roles, because the field is constantly changing and evolving to keep pace with new threats. You should look at resumes with a fine-tooth comb and read between the lines, looking past the laundry list of typical cybersecurity skills and expertise to assess:
Demonstrated technical skills: It's not enough for candidates to simply state that they have experience in digital forensics or managing and protecting critical company data. They should provide tangible, quantifiable examples of how they put that experience to use.


Knowledge of key cybersecurity terms and concepts: This includes both historical terms and those related to new security concepts, threats and tactics permeating the cyber space.
An analytical mindset: It's hard to know exactly how cybersecurity talent will perform on the job, especially from an analytical perspective. If possible, incorporate sample scenario tests into your interview process to see how individuals may perform in a real-world security threat or setting.


Soft-skills strength: Technical and analytical expertise is crucial in the cybersecurity field, but it's also important to hire candidates that are proficient communicators. This is especially crucial for client- or employee-facing roles and managers.
This list of skills is not exhaustive, but it should give you a baseline for structuring your cybersecurity job listings and interviews. In addition to skills and expertise, it's also essential for candidates to have a strong environmental understanding of cybersecurity threats.
What does this mean? The attacks and threats your cybersecurity team will encounter will look different from month to month and year to year. Remember that cyberattacks happen because hackers are able to exploit vulnerabilities in historical systems; this means the tools and systems we're implementing today will be tapped by hackers at some point in the near future.
Therefore, cybersecurity candidates should have an understanding of emerging attacks and even experience working in an environment in which attacks have happened. The candidates should have experience developing or deploying solutions to respond to security incidents and protect vulnerabilities quickly with minimal damage. Finally, they should also be able to speak in detail about how they would handle breaches at your company and bring new ideas, solutions and tools to the table on day one.
New roles to add to your team
As mentioned above, new technologies — and thus, new threats — are emerging every day, which means companies will need to create new roles focused on protecting their bottom line, customers and employees while capitalizing on trends. Some of the most sought-after roles include:
1. Internet of Things (IoT) specialists
Many IoT systems and devices collect a plethora of personal data to function intelligently, which is what makes them appealing to hackers. As more companies employ IoT to create products or communicate with the end-customer, they will need to hire IoT specialists with experience in working with and knowledge of this unique technology.
If your company currently uses or plans to use IoT, look for candidates that have experience deploying intelligent encryption to protect IoT devices, or even designing programs that can specifically detect IoT breaches, in addition to other cybersecurity skills like software patching or managing cloud security.
2. Artificial intelligence (AI) experts
AI has become an invaluable tool for fueling automation and increasing efficiency in organizations of all sizes. In addition to supporting company processes, AI is also becoming a critical component of cybersecurity programs and protocol. Jeff Kramer, Executive Vice President of Digital Transformation Advisory and Cybersecurity at Aprio, touched on this in a recent article, explaining how companies use automation to prioritize and remove security vulnerabilities quickly once they're detected, which also helps reduce the manual burden on staff.
Aside from using automation to help with patch management, cybersecurity professionals with proficiency in AI also should be adept at employing mechanisms like machine learning to alert employees and team members to potential cyberattacks. They should be able to communicate with AI systems to better interpret security information and optimize data so that it can be used appropriately in preventing breaches.
3. Penetration testers
Penetration testing (also known as "ethical hacking") is the process of purposely breaching a system, tool or device in order to expose vulnerabilities that haven't been detected and test an organization's response to them. More companies are hiring on-staff penetration testers so that they can get on top of vulnerabilities and gaps before their systems go live.
When hiring for these roles, look for candidates with proven experience in penetration testing or with commonly held certifications, such as the Certified Ethical Hacker (CEH) designation.
The bottom line
When you're looking for top technology talent to amp up your cybersecurity program, don't leave your strategy to chance. Aprio Talent Solutions is here to help. When helping clients recruit for security positions, we tap into a deep network of high-performing IT leaders, who can connect top candidates with top job opportunities across the US, Canada and Mexico. Our clients range from startups to Fortune 500 companies.
Schedule a consultation with us today.
Related resources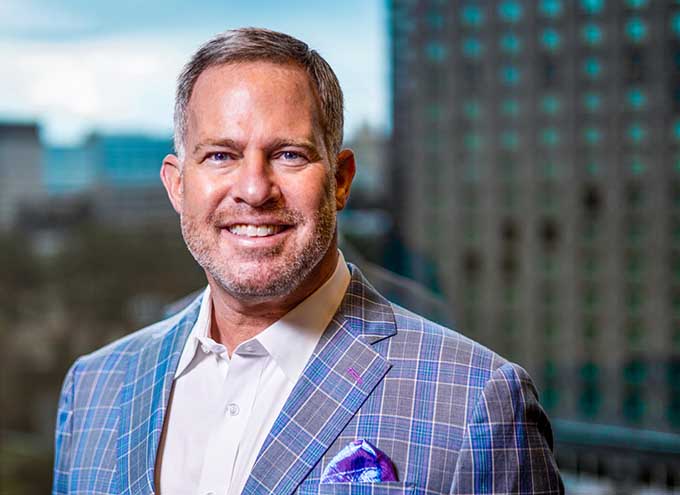 I provide advisory and digital transformation and IT solutions to businesses of all sizes — from start-ups to Fortune 500 companies. I advise C-level executives and key business decision-makers, as well as technology, sales and marketing professionals. My solutions are relevant to any industry, but I primarily focus on the healthcare, financial services, consumer goods, manufacturing and retail sectors.