Accounting, Finance and IT Staffing: Tips to Recruit Top Talent in 2022
At a glance
The main takeaway: Companies need to get comfortable with selling job opportunities to talented candidates and shifting their work models to retain best-in-class employees.
Impact on your business: Employees will continue to prioritize virtual and hybrid work options in the new year, which in turn allows employers to benefit from a wider pool of candidates for positions.
Next steps: Companies in search of accounting, finance and IT staff need to adopt new ways of working, revisit their wage and benefits packages, and offer better work-life balance to compete in today's tight market. Aprio Talent Solutions can help.
Schedule a consultation with our team today.
The full story:
Last summer, the labor market experienced a seismic shock, one that had been building for over a year. The United States Bureau of Labor Statistics reported that a whopping 4 million Americans quit their jobs in July 2021; by the end of the month, 10.9 million open jobs were on the market.[1]
Experts have called this mass exodus "The Great Resignation," and it shows no sign of slowing down. Across the U.S., employees of all ages are searching for higher wages, better career paths, more flexible work arrangements and greater work-life balance.
2022: The Year of the Candidate
If your business paused recruiting during the COVID-19 pandemic, you may be left wondering how to rise to the challenge and compete in this new world of work. According to data from Recruiter.com, this high-stakes, tight job market will continue into at least the first two quarters of 2022, and likely longer.[2]
Now that the marketplace has changed hands from employers to candidates, you must shift your strategic priorities to accommodate your candidates' needs. Talented candidates are shopping opportunities, and you need to quickly get comfortable with selling yourself, your brand and your offerings to them.
For many companies, this will be a huge adjustment — but armed with the right knowledge and tools, it doesn't have to be complicated. To maintain competitive leverage and fill your departments with the right, qualified people, start by getting up-to-speed on the trends that will continue to dominate.
Virtual and hybrid work models reign supreme
Aside from candidates commanding higher salaries due to the labor shortage, one of the biggest trends in talent acquisition is the rise of virtual and hybrid work environments. During the height of the COVID-19 pandemic, many workers grew accustomed to the flexibility and convenience that remote work arrangements provided, enjoying the benefits of video-conferencing software like Zoom or platforms like Microsoft Teams and Slack to facilitate communication and collaboration.
According to recent polls, the popularity of virtual and hybrid work environments is partially fueling The Great Resignation. In its tenth-annual survey, FlexJobs reported that 58% of workers intended to become full-time remote employees after the pandemic, whereas 39% of workers desired a hybrid work environment. Perhaps even more compelling, FlexJobs also found that 58% of workers surveyed would look for a new job if they could not continue remote work.[3]
Companies must make a concerted effort to offer a range of work options to new employees as part of their hiring packages — whether it's fully remote and virtual work arrangements, or a hybrid approach that allows employees to both come into the office and work from home a set number of days per week or month.
With remote work comes a wider range of hiring opportunities
More flexible remote-work arrangements translate into a larger talent pool for companies. Recruiters are now able to cast a wider net to catch and reel in top talent, across state lines and even international borders.
However, more diverse talent will increase the need for potential salary adjustments (based on rates and cost-of-living requirements in various locations), as well perks and benefits packages that reflect cultural norms and customs, especially in foreign countries — just two among an exhaustive list of considerations. Therefore, recruiting teams need to perform market research and practice due diligence in re-evaluating their companies' current offerings to continue attracting the right talent in a compliant and cost-effective manner — no matter where they're located.
The bottom line
The first step to finding the right employees in this crowded market is partnering with a professional team that knows your industry from top to bottom.
Aprio Talent Solutions vets candidates from our deep network of high-performing accounting, finance and IT professionals to connect top employees with top job opportunities across the U.S., Canada and Mexico. Our unique combination of data intelligence, integrated technology and industry knowledge help us deliver higher-quality candidates with proven track records, relevant experience and the right personalities.
Schedule a consultation with our team today to start your recruiting journey.
[1] Ian Cook, "Who Is Driving the Great Resignation?," Harvard Business Review, September 15, 2021, https://hbr.org/2021/09/who-is-driving-the-great-resignation, accessed February 2022.
[2] Ritika Dubey, "Recruiter.com releases 2022 job market predictions, says importance of talent will continue to grow," Recruiter.com, December 22, 2021, accessed February 2022.
[3] Emily Courtney, "Remote Work Statistics: Navigating the New Normal," FlexJobs, https://www.flexjobs.com/blog/post/remote-work-statistics/#:~:text=In%20May%202020%2C%20those%20working,(57%25%20vs%2050%25), accessed February 2022.
Stay informed with Aprio.
Get industry news and leading insights delivered straight to your inbox.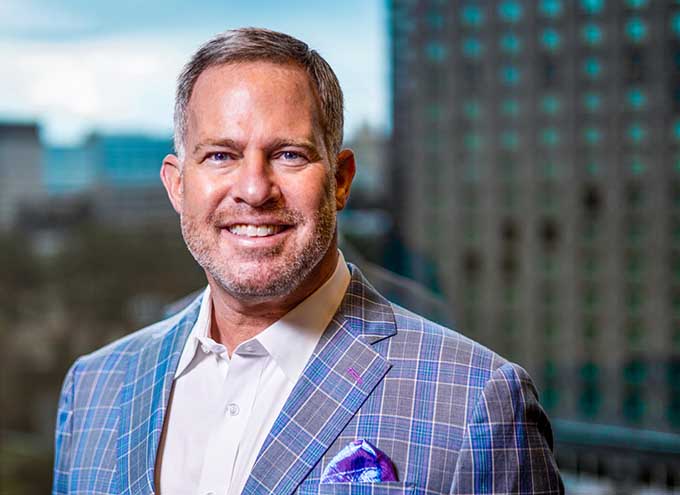 I provide advisory and digital transformation and IT solutions to businesses of all sizes — from start-ups to Fortune 500 companies. I advise C-level executives and key business decision-makers, as well as technology, sales and marketing professionals. My solutions are relevant to any industry, but I primarily focus on the healthcare, financial services, consumer goods, manufacturing and retail sectors.