Building a Better AML Program for Money Services Businesses
At a glance:
The main takeaway: Businesses that provide any kind of financial services are subject to strict anti-money laundering (AML) regulations, including Money Service Businesses, or MSBs.
Impact on your business: If your business qualifies as an MSB, failure to build an effective and compliant AML program could result in steep legal and financial repercussions.
Next Steps: Streamline your AML compliance requirements by partnering with an expert advisor who can help you create, review, and test an effective AML program.
Schedule a consultation today with one of Aprio's Certified Anti-Money Laundering Specialists
The full story:
From the check-cashing business on the corner to the prepaid gift cards in your local convenience store, there are many ways to access and exchange money outside of standard banking institutions. While these alternatives can be an important part of the economy and provide a crucial service, they can also furnish an ideal cover for money laundering.
This heightened risk for criminal activity is why the U.S. Treasury's Financial Crimes Enforcement Network (FinCEN) deems any business offering such a service as a Money Services Business (MSB) subject to strict anti-money laundering (AML) regulations. An MSB can include any person or organization offering any of the following services:
Issuing and selling money orders and travelers' checks
Check cashing
Foreign currency exchange
Providing or selling prepaid access cards
Money transmitting
MSBs and the pillars of AML
If your business provides any of the above services, even on an irregular basis, you are required to comply with Section 352 of the USA Patriot Act, which requires all financial institutions to establish AML programs satisfying four minimum requirements:
The development of internal policies, procedures, and controls;
Designation of a compliance officer;
An ongoing employee training program; and
An independent review to test programs and compliance.
These four requirements are known as the pillars of AML, and they provide a benchmark for effective AML programs for any financial institution with money laundering concerns. While these requirements may seem straightforward on the surface, they each encompass a host of complex considerations that can be challenging to navigate without the help of a professional well-versed in the intricacies of AML regulations.
Building a better AML program
Rather than navigate the legal and regulatory complexities on your own, consider the benefits you could gain by working with an advisor knowledgeable in building and testing AML programs. At Aprio, our experts can help you:
Create internal controls and procedures to mitigate the risk of money laundering, terrorist financing, or other illicit financial activity
Review internal controls and procedures to ensure compliance with the Bank Secrecy Act
Develop an employee training program specific to your needs
Conduct an independent review encompassing a review of policies, procedures, and internal controls
Test transaction monitoring systems to ensure compliance with regulatory laws
Consulting with an advisor is particularly crucial to the fourth pillar of AML, which requires financial institutions to complete independent reviews of AML programs. When choosing an independent reviewer, prioritize experts than can complete independent transaction testing to validate the efficacy of your program, perform lookback reviews to investigate previously undetected suspicious activity, and conduct KYC/CDD testing to ensure proper collection and retention of customer data.
Build a more effective AML program with even less work by partnering with the right advisors. Aprio's Litigation Support and Forensic Accounting team includes Certified Anti-Money Laundering Specialists (CAMS) with the extensive regulatory experience your MSB needs.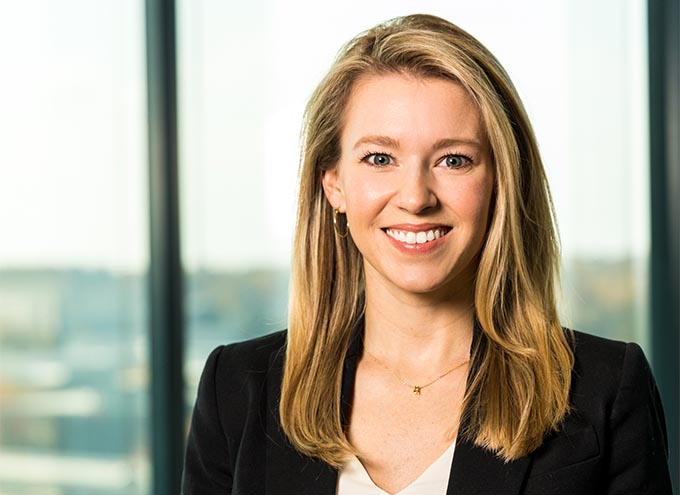 Haley Beatty is a forensic accounting, financial crime reporting expert. Her specialties include Anti-Money Laundering (AML), Know Your Client (KYC) investigation and regulatory compliance. She has advised some of the largest financial institutions in the world and led teams of 500 investigators. Haley works closely with clients to establish and advance AML compliance, monitoring and reporting programs that exceed regulatory requirements. She has experience advising a broad spectrum of financial industry clients from FinTech companies to MSBs and transaction processors.