Digital Transformation Consulting & Cybersecurity Advisory Services
Our team of experts provide cybersecurity services and digital transformation consulting to protect your business from cyber threats and helps you thrive in the digital age. Your digital transformation strategy must directly support the objectives of the business while proactively advancing the availability, integrity, privacy and security of your data.
Aprio helps clients create, implement and deploy executable digital enablement strategies that include digital capabilities strategy, enabling technology solutions, data management and analytics, and cybersecurity. Our solutions help manage risk, control costs, drive revenue and accelerate speed to value.
Executive Vice President, Digital Transformation Consulting and Cybersecurity Services
Get our thought leadership on Artificial Intelligence
Chat GPT has opened the floodgate for AI enabling capabilities to become mainstream, but what does it mean for your business?
Jeff Kramer breaks down how AI will create a material shift in the relationship between humans and computers, and the way we interact with them.
In this thought leadership piece, we uncover for you how AI will begin to blend itself into our day-to-day business life creating new capabilities and outcomes.
It will leave you wondering about all the possibilities for your company.
Register to receive this content
Transformation defined and delivered
Digital transformation is the continuous optimization, enhancement and management of your digital capabilities to drive revenues, advance productivity, control costs and manage risk.
Aprio works closely with CEOs, COOs, CFOs, CISOs, CIOs, Chief Data Officers and General Counsel to create executable strategies that advance business goals. Then, we provide comprehensive services and support across the project lifecycle. Aprio partners with you to:
Develop your strategy.
Create the business case to justify the investments.
Draft blueprints, data architectures and implementation roadmaps.
Rapidly develop or deploy solutions.
Test solutions to ensure they are operating as designed.
Unlock your data's value through enterprise data management.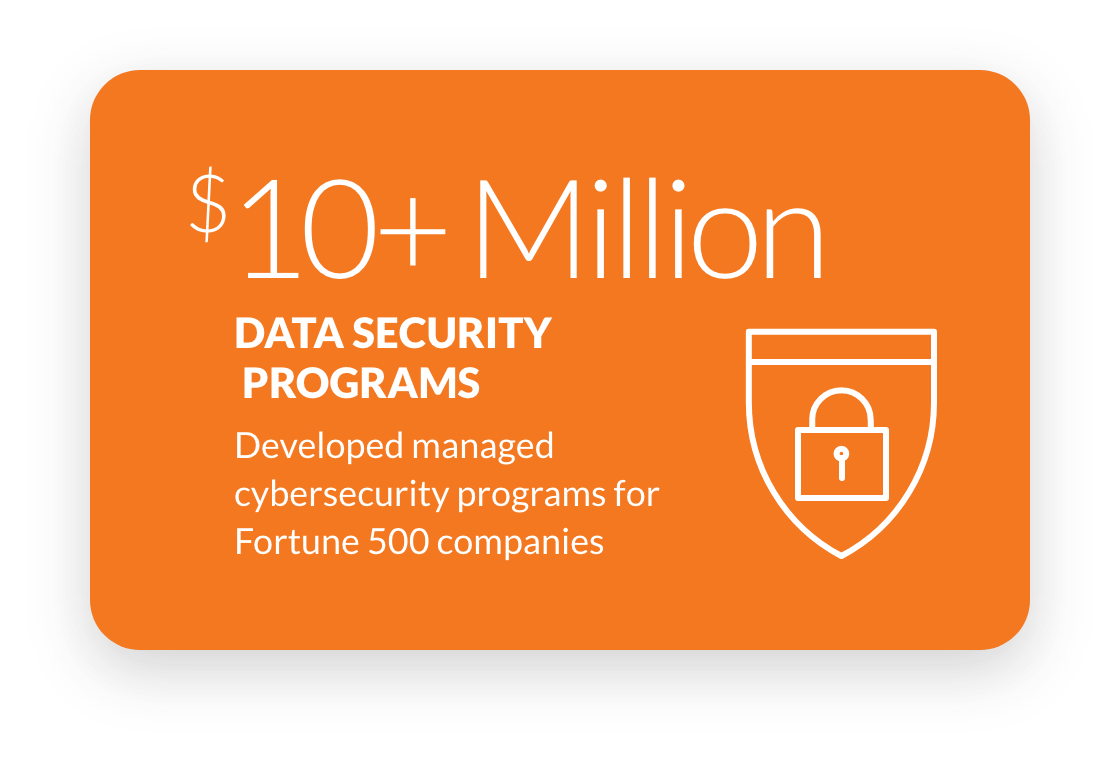 Prioritize and maximize your cybersecurity investments
Aprio's experienced team takes a forward-looking approach to cybersecurity that helps maximize investment and supports business objectives. Leveraging a proven methodology, Aprio helps you create a custom cybersecurity program that addresses the unique risks to your business and industry.
Aprio Cybersecurity Advisory Services helps you:
Secure your data, protect your technology assets and limits the exposures to major cybersecurity threats.
Prioritize activities and investments associated with implementing security controls.
Meet regulatory, industry and vendor management commercial compliance requirements, including: ISO, SOC, SOX, PCI-DSS, HITRUST CSF and CMMC.
Simplify CMMC 2.0 compliance readiness
As a CMMC Registered Provider Organization (RPO), Aprio provides consulting services to help contractors in the DOD supply chain prepare for successful CMMC 2.0 assessments by Certified 3rd Party Assessing Organizations (C3PAO).
Aprio's Cybersecurity team includes 2 doctorate level subject matter experts with 50+ years of combined NIST-based assessment experience. Get the guidance you need to meet CMMC's comprehensive compliance requirements across:
Policies and standards
Control procedures
Technology
Governance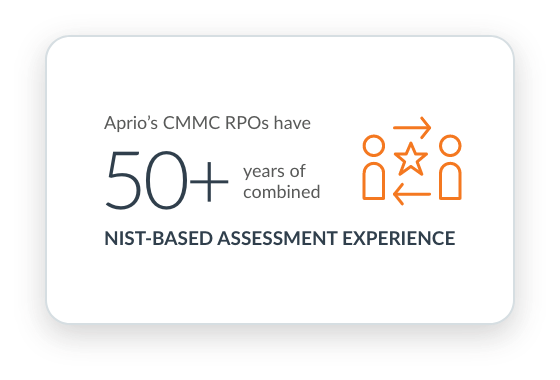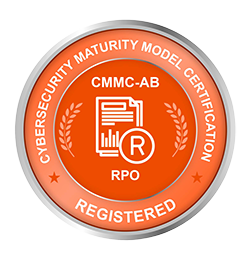 Managed cybersecurity operations and response
Aprio can provide you with greater transparency into operational risk. We deliver automated security operations and rapid-response capabilities through a strategic partnership with Secureworks, a leading cybersecurity solution provider with a 20-year track record of success.
Accelerated threat detection and response.
Vulnerability detection and prioritization.
Incident Response.
Pen testing and application security testing.
View / download Aprio's Firewall Device Management Overview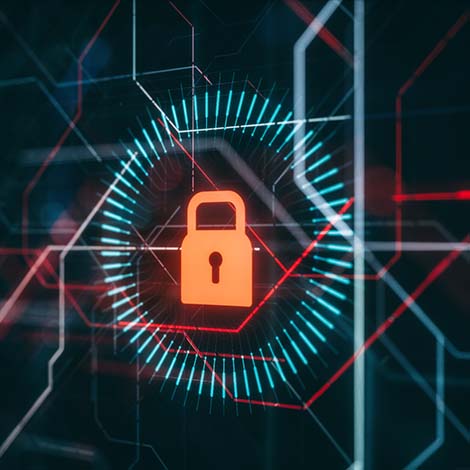 Leverage data management and analytics to drive business outcomes
Partner with Aprio to gain a better understanding of your data, access additional data sources and drive business outcomes across your enterprise and supply chain.
Leveraging a core framework that incorporates data governance, data quality management, master data management, and other key capabilities, Aprio optimizes business intelligence and advances reporting to provide actionable insights. Our services include:
Data management program development.
Expanding data sources.
Data strategy and structure.
Managed reporting and analytics solutions.
Artificial intelligence and machine learning.
Select the right technology for your enablement strategy
Even the best technology can fail spectacularly if it is not aligned with the needs of the business. Aprio helps you define the requirements and identify roadblocks to navigate rapid changes in end user technologies, deployment solutions, global communications, and cloud computing.
Whether your objectives include cloud enablement strategies, SaaS or creating new products that leverage critical data and agile work models, Aprio links your business objectives to a prioritized enabling technology strategy.
Digital technology enablement services include:
Cloud Solutions – Aprio can help you move to cloud services such as Azure, AWS and Google GPC to avoid system management challenges and simplify rapid scaling.
Applications – We assess your application portfolio to identify gaps and help you select, acquire, implement, and deploy the right applications to support your business.
Software as a Service (SaaS) – Leverage SaaS solutions to deliver capabilities and avoid the burden and expense of long-term operations.
Articles & Downloadable Material
Transform your business with Aprio
Keep your business safe with Aprio's proactive cybersecurity services. Let's get started.