Culture fit conversations: Recruiting, interviewing and getting to the mutual the "I do's"
At a glance
The main takeaway: Culture fit conversations go both ways. Whether you're an employer searching for a hire or a candidate considering a new role, both parties are sizing each other up to see if there is a match.
Impact on your business: If you're hiring for a position and there's scarcity in the marketplace, approximately 90% of your candidates will already be in a job. You may need to adjust your process to better fit these professionals and the competitive market.
Next steps: A recruiting partner adds value by connecting employers to passive candidates. Aprio Talent Solutions (ATS) can introduce culture conversations early to align expectations and help avoid costly breakups.
Imagine your new CFO comes from a structured, hierarchical work environment. They're used to gatekeepers, scheduled meetings and the discipline of running things up the chain of command. It might come as a shock, then, when junior team members knock on their door for an impromptu check-in or share an idea with leadership before vetting it with them first.
Or maybe you're considering a marketing director. One of the candidates is a high performer with a strong track record. They're a risk-taker, comfortable with taking big swings. But you know your CEO prefers a more conservative, iterative approach to change.
Culture fit can be hard to define. But boy, can we feel it when it's not a good match. And yet a culture-fit mismatch doesn't mean that either party is "right" or "wrong." It simply means the employee and the organization have different preferences, values or priorities. Unfortunately, those differences can impact compatibility and overall satisfaction in the working relationship.
What culture fit is…
Culture fit is built into the way most organizations hire. It means finding candidates who not only possess the necessary skills for the job, but who also align with the organization's mission, purpose, values and behavioral norms. After all, research shows that culture fit leads to reduced turnover, cost savings and greater productivity. 
Candidates value culture fit too. According to a Glassdoor survey, 77% of respondents said they would consider a company's culture before applying for a job. And nearly as many (73%), said they wouldn't apply to a job unless the company's values fit their own. 
…and what culture fit isn't
Culture fit can get a bad name, however, when it leads to homogenous, exclusionary teams that lack diversity. A healthy culture embraces a range of perspectives and experiences. Culture fit should focus on shared values and principles, rather than seeking uniformity in backgrounds or personalities.
Evaluating culture fit: employer perspective
You know how it goes. It doesn't matter if someone has the skills for the job, if they aren't a fit culturally, they won't be happy. According to one study, over a third (37.9%) of voluntary quitters left their job in the first year of employment. Of those, two out of three left in the first six months. Meanwhile, culture fit is one of the leading reasons for employee exits.
Our ATS recruiters will work with you to understand the culture requirements for each role. Then they'll serve as a bridge between you and the candidates, providing valuable insight into work styles and environment. This helps candidates make informed decisions about their compatibility and ensures a transparent hiring process—with the best chance for lasting success.
Here's how you can help:
Be transparent. Be up front about how your company works and communicates. An honest culture conversation can showcase your company's commitment to authenticity and fostering a positive work environment.
Recognize the value of culture add. Avoid confusing personal similarities with culture fit. At the end of the day, hiring people with similar backgrounds can stifle creativity and limit market reach. Recognize that people with different experiences can help grow and shape your business. Your goal is to find the best candidate who identifies with the way your company works—not where you went to school or what sports team you root for.
Expect mutual evaluation. Hiring is like a marriage proposal. In order to get down the aisle, you need both parties to say, "I do." So put your best foot forward while being authentic. That means being responsive and respecting a candidate's time. One good rule of thumb: Treat every candidate like they might be a prospective customer someday.
Evaluating culture fit: candidate perspective
Candidates play a vital role in evaluating whether they will thrive in a specific company culture. The right candidate isn't going to make a decision based on compensation and benefits alone. They should be asking themselves questions like these:
Does this job and company match who I am as a person?
Do I think I'd be happy and successful here?
Is this a place I can learn, contribute and grow?
Can I be productive in this environment?
So instead of interview questions like, "If you were an animal, what would you be?" ask people whether they could see themselves working for your organization. Find out what's resonating for them and what isn't. Because even if you don't get a new hire out of the conversation, at least you have an opportunity to listen and learn how your organization is perceived.
The bottom line
Aprio Talent Solutions can guide you through those early culture conversations to promote transparency, help candidates self-assess their fit and set the stage for long-term working relationships. Because culture fit can't be forced and it can't be faked—at least not for very long—and mismatches can come at a high price.
---
Related Resources
About Aprio Talent Solutions
6 Emerging Recruiting Trends for 2023
Evaluating Compensation for Today's Market ConditionsSchedule a call and connect with our team today.
Stay informed with Aprio.
Get industry news and leading insights delivered straight to your inbox.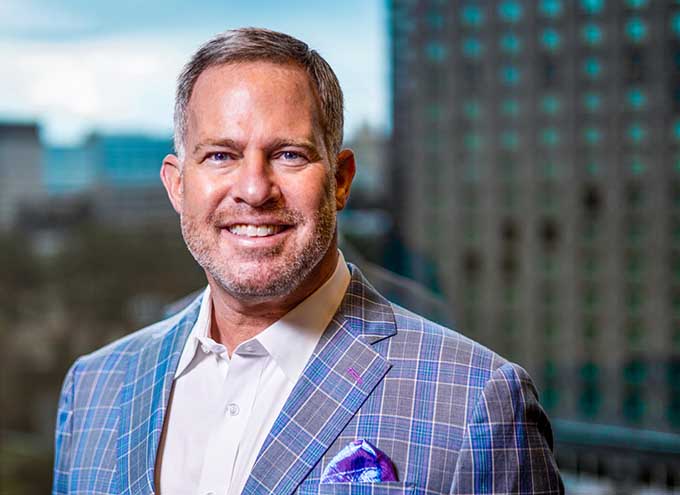 I provide advisory and digital transformation and IT solutions to businesses of all sizes — from start-ups to Fortune 500 companies. I advise C-level executives and key business decision-makers, as well as technology, sales and marketing professionals. My solutions are relevant to any industry, but I primarily focus on the healthcare, financial services, consumer goods, manufacturing and retail sectors.