What is a Governance Risk Profile and Why Does Your Company Need One?
At a glance
Main takeaway: A governance risk profile is a necessity for every company in every industry to appropriately respond and recover should your company experience a risk of any scale.
Impact on your business: A risk profile is more than just defining an acceptable level of risk and moving on. It must include people, product and/or service, reputational and financial risk scenarios to effectively protect your company.
Next steps: Aprio can help you develop a risk profile and establish safeguards against the probability of their occurrence.
Are you ready to learn more? Contact Aprio today to start the conversation.
The full story:
In today's social and economic climate, if your company lacks a proper risk profile from a governance perspective, it's a risky business move. Establishing a thorough risk profile, which is also aligned to your company's overall business strategy, is essential for every company in every industry.
What is a risk profile?
A risk profile is more than just defining the level of risk your company is willing to accept and then move on as if it's business as usual. It's ensuring you have the right safeguards in place to continuously monitor and prevent any risks from happening, but also knowing how to appropriately respond and recover should a risk occur.
From a governance perspective, members of the board of directors have the responsibility of developing the company's risk profile; however, if your company is not governed by a board, then the responsibility would be placed on top management. There are various degrees of risk scenarios which will make your risk profile unique to your company. A manufacturing company's risk profile will look different from a technology company or even a financial institution.
No matter your business or industry, there are four risks that should be standard in every risk profile:
People Risks
When you think about people risks, it essentially comes down to having the right people, skillsets and personalities in the right place. Some questions to ask yourself – Do we have any redundancies? Are the key people in the right roles? Should any of these people no longer be serving in these roles? Do our leaders reflect the values of the company in front of employees, customers, regulators and the broader community? If you have any concerns after answering these questions, it's important to adjust to ensure that the key people and responsibilities for your company are being appropriately met.
Product and/or Service Risks
It's normal for there to be a level of uncertainty when it comes to the performance and demand for a product and/or service. However, with proper product development and management, it can reduce potential risks trickling down and impacting your day-to-day operations and production. When reviewing your product or service risks, ask yourself – Is there enough demand generated for this product or service? Has the product undergone a proper quality control review? Do we have efficient security in place to offer this service? What will the customer experience be like? Do we have a culture where lower and mid-level people can escalate concerns about product and service delivery and quality?
Reputational Risks
Damage to your company and brand reputation can be costly. The trust of your customers is vital for the success of your company. Do you remember the Wells Fargo scandal that rocked the banking industry? For years, Wells Fargo had built their reputation as a trusting financial institution, and after a massive scandal in 2016 it came crumbling down. Bank employees, who were trying to meet sales targets and secure incentives, created hundreds of fake accounts under customer names without their consent. Naturally, customers (and investors) fled to other banks leaving Wells Fargo's reputation severely damaged, which they are still recovering from nearly seven years later.
Financial Risks
What does your balance sheet look like? How much of a "rainy day" cushion does your company currently have in place? How long can we operate if revenues are 50% below what they would be in an average environment? Do we have a variable cost structure? Being able to foresee and withstand the ups and downs of economic cycles is crucial when considering your financial risks. Poor financial planning and debt management can disrupt your cash flow. Additionally, how your company manages people, product and/or service, and reputational risks can greatly impact your company's financial standing.
How poor risk management took down Silicon Valley Bank
According to reports from the Wall Street Journal, the Federal Reserve had raised concerns back in 2019 of "insufficient risk management systems" within Silicon Valley Bank. Since the collapse of Silicon Valley Bank, there have been numerous red flags revealed, including surprisingly, the absence of their Chief Risk Officer (CRO). Over the course of eight months, Silicon Valley Bank was operating with a major vacancy in the role of a CRO that would monitor all potential risks and report directly to a risk management committee.
For a financial institution of this magnitude, failing to backfill the position of CRO was a shocking move, especially as the bank nearly quadrupled its assets between 2018 and 2021 due to a very active and fast-growing clientele largely consisting of tech start-ups.
The bottom line
No matter your business or industry, it can be a costly oversight if your company lacks a proper risk profile. From a governance perspective, it is important to identify and monitor potential people, product and/or service, reputational and financial risks that could negatively impact your company.
Let Aprio help you develop a risk profile and establish safeguards to protect your company. Connect with our team to learn more.
Related Resources/Assets/Aprio.com articles/pages
The Critical Role ESG Plays in a Diversified Boardroom
Governance: How Private Equity Firms Can Drive an ESG Focus from the Boardroom
Are you ready to learn more? Contact Aprio today to start the conversation.
Stay informed with Aprio.
Get industry news and leading insights delivered straight to your inbox.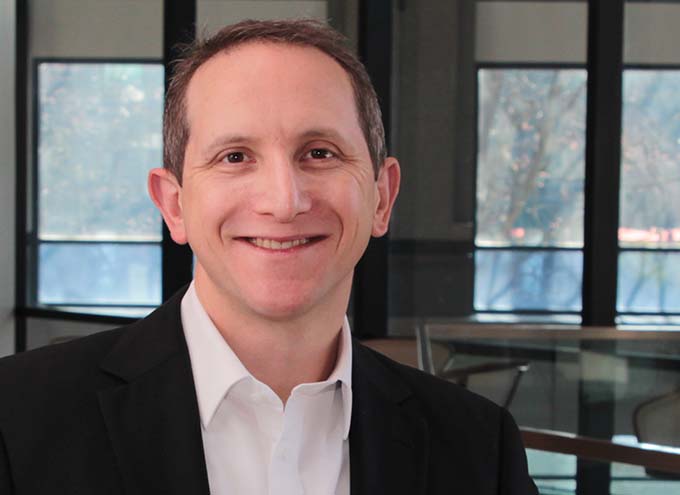 Simeon is the Chief Investment Officer of Aprio Wealth Management and the Director of Aprio Family Office. Simeon brings two decades of professional investing experience in publicly traded and privately held companies, as well as senior-level operating and strategy consulting experiences.