Before Offering Cryptocurrency as a Payment Option, There Are Pros and Cons to Consider
At a glance
The main takeaway: Given its recent surge in popularity, businesses and banks may be considering accepting cryptocurrency as a form of payment from their customers.
Impact on your business: Though there are several benefits to accepting cryptocurrency from a competition and customer satisfaction perspective, the decision also comes with risks you need to plan for.
Next steps: Make sure to partner with a professional team that can help you put safeguards and measures into place to hedge against risks and accept cryptocurrency safely.
Schedule a free consultation with our team
The full story:
You don't have to be an expert in the market to know that cryptocurrency has been increasing in popularity across the globe for the last several years. After the runup in prices that took place in early 2021, more investors, consumers, vendors and businesses are dealing in cryptocurrency.
In fact, according to a recent survey by the University of Chicago, 13% of Americans bought or traded cryptocurrency within the past 12 months. That percentage is even more impressive when you consider that 24% of Americans invested in stocks within the same time period.[1]
Whether you're a business, bank or money service business (MSB), you may be thinking about accepting cryptocurrency given this surge in popularity. Below, we outline some important considerations to keep in mind before you enter the crypto world.
The pros of providing a crypto payment option
If you're unfamiliar with the market, transacting in cryptocurrency can feel a little bit like the Wild West. But as more consumers start using crypto in the marketplace, businesses could stand to benefit from expanding their payment options to include digital currencies.
For starters, cryptocurrency may boost overall customer loyalty and create a more satisfying experience, because you're providing a convenient and forward-thinking way for them to purchase products, goods and services. This could open up an entirely new — and potentially lucrative — revenue stream and set you apart from the competition in your marketplace.
In addition, offering cryptocurrency as a form of payment allows you to circumvent the sometimes-steep fees that credit card companies and banks typically charge businesses in order to utilize their networks. Furthermore, the added benefit of transacting in cryptocurrency is that all payments are final once they are made; this means you don't have to worry about cancelled purchases or chargebacks, which take a chunk out of your bottom line.
Like anything, crypto benefits come with risks
Of course, it's safe to say that cryptocurrency represents a relatively nascent market. Not only do cryptocurrencies frequently fluctuate in value, putting your business at risk of suffering hefty losses, but the federal government is still assessing how to regulate the market. In fact, a bipartisan infrastructure bill is proposing major changes to cryptocurrency reporting, which could present some time-consuming complexities for your business.
But aside from these challenges, perhaps the greatest risk to consider is that the cryptocurrency market is ripe for fraud. Though many crypto enthusiasts and experts have touted the security of digital currencies (pointing to the fact that the blockchain, its infrastructure, is highly secure), there's no doubt that scammers have preyed on Americans' growing interest in cryptocurrency — and the proof is in the data. According to the Federal Trade Commission (FTC), consumers reported losing more than $80 million to cryptocurrency scams in 2020, a shocking 1,000% increase from 2019.[2]
Financial regulators are starting to take steps to curb the increase in crypto fraud. The Financial Action Task Force (FATF) recently released global guidelines intended to prevent the fraudulent use of digital currency (like money laundering, for instance) and make sure that these assets are held to the same fair standards as the rest of the financial sector. But as a business owner who is gearing up to accept cryptocurrency as a form of payment, it's essential that you lay out appropriate safeguards and security measures to prevent cases of fraud, and that you also have the right professional team on standby to protect your business, vendors and customers.
The bottom line
Whether you're planning to accept cryptocurrency or already have made it a payment option, you can rely on Aprio's Litigation Support and Forensic Accounting team for cryptocurrency expertise and support. Our experts have extensive experience working in the crypto space and regularly help businesses with fraud and anti-money laundering (AML) investigations, including independent reviews that are legally required for banks, MSBs, and many other non-financial institutions.
Schedule a free consultation with our team today to find out how we can help you.
[1] "More Than One in Ten Americans Surveyed Invest in Cryptocurrencies," press release, NORC at the University of Chicago, July 22, 2021, https://www.norc.org/NewsEventsPublications/PressReleases/Pages/more-than-one-in-ten-americans-surveyed-invest-in-cryptocurrencies.aspx, accessed August 2021.
[2] "FTC Data Shows Huge Spike in Cryptocurrency Investment Scams," press release, Federal Trade Commission, May 17, 2021, https://www.ftc.gov/news-events/press-releases/2021/05/ftc-data-shows-huge-spike-cryptocurrency-investment-scams, accessed August 2021.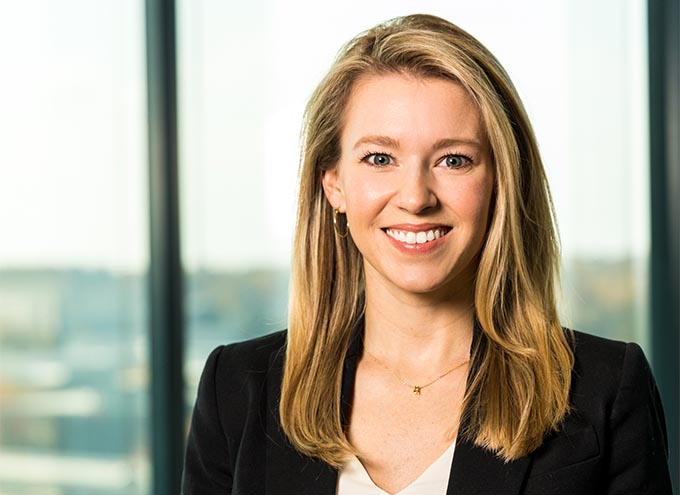 Haley Beatty is a forensic accounting, financial crime reporting expert. Her specialties include Anti-Money Laundering (AML), Know Your Client (KYC) investigation and regulatory compliance. She has advised some of the largest financial institutions in the world and led teams of 500 investigators. Haley works closely with clients to establish and advance AML compliance, monitoring and reporting programs that exceed regulatory requirements. She has experience advising a broad spectrum of financial industry clients from FinTech companies to MSBs and transaction processors.