Making the Executive Decision: Tips for Filling Your C-Suite
At a glance
The Search Is On: Hiring for an executive position is more than just a talent search. You need a recruiting strategy that can balance the tactical hunt for the right person with a strategic approach to lure the best candidates.
The Stakes are High: Making the wrong hiring decision could derail your company's strategy, vision, and goals, but standard recruiting methods may not be enough for an exhaustive search.
Next Steps: Streamline your search by tapping into a vetted network of candidates. Aprio Talent Solutions can help you source top candidates with finance, accounting, and IT backgrounds.
The full story:
Executive hiring decisions can make or break a company. One bad fit at the executive level runs the risk of derailing a startup company, upending an established business, or scandalizing a major firm. However, high risk often reaps high rewards. The right fit can help land critical funding, lead toward new missions, and bring a creative vision.
Companies entrust executive-level positions with the decision-making power to set the business's strategies and goals. The methods used to fill these positions must be equally strategic – not the same recruiting strategies you might use for a standard hiring process. If you're searching for new executive leadership, consider these top recruiting strategies:
Define your ideal candidate
The very first step in the search for a new executive is to clearly define the role you're hiring for, and the best qualities to fill it. This is important for narrowing the candidate pool, as well as for luring the right candidate.
The current leaders in the hiring company need agreement on the business's overall strategy and vision, and they should be clear on how they want the new executive to drive that vision. Any opposition will muddy the search. Executive recruiting is particularly reliant on current leaders' and employees' networks, so confusion around the best candidate will only result in more dead-end referrals. Further, any candidates that you do approach will view any discordance as a major detractor from pursuing the position.
Do your research
Top executive candidates will never be recruited through a standard LinkedIn search. The hunt for executive leadership should be exhaustive, encompassing internal and external networks along with creative and tactical methods.
Seek out current leadership and comb through their LinkedIn connections (with their permission, of course). Referral bonuses may not be enough to incentivize leadership to tap into their own networks.
Broaden your internal search to include investors, members of the board, and other company advisors – and as well as the contacts of these individuals
Identify other companies with qualities that align with your company's vision and explore their networks.
Research external groups, such as professional organizations that seem aligned with the position you're filling and build relationships within those groups.
Remember, not every conversation has to be with a potential candidate. Gaining the trust and respect of people with affiliate groups or respected organizations will bolster your own legitimacy when you do meet with candidates.
Leverage the right resources
Filling an executive position is not a one-person show – you need the coordination of many parties, including the current leadership and a strong recruiting team. Many companies don't have the internal recruiting resources necessary to pull off this kind of search successfully without a little help, which often leads to contracting the assistance of external recruiters.
Adding another party to the mix could add complexity or confusion that risks diluting your recruiting efforts – but it doesn't have to. Finding the right recruiting team to partner with and then working with them as a trusted extension of your company could take your search to the next level. External recruiters bring an expanded candidate pool as well as deep industry experience to help identify top candidates and weed out the rest.
The bottom line
To attract the most capable executives to your team, you need to ensure that your strategy, mission, vision, and goals are well-aligned. Coordinating these values within a complex recruiting search is no easy task. Sometimes the best way to ensure a successful hire is to expand your recruiting team with external resources. If you're looking to hire a new executive, consider partnering with Aprio Talent Solutions for roles with a Finance or IT background. As a top 50 CPA-led business advisory firm, we have a deep network of leaders and extensive relationships in these industries. Contact Mitch Nelson today to learn how we can help shorten your search.
Related resources
Stay informed with Aprio.
Get industry news and leading insights delivered straight to your inbox.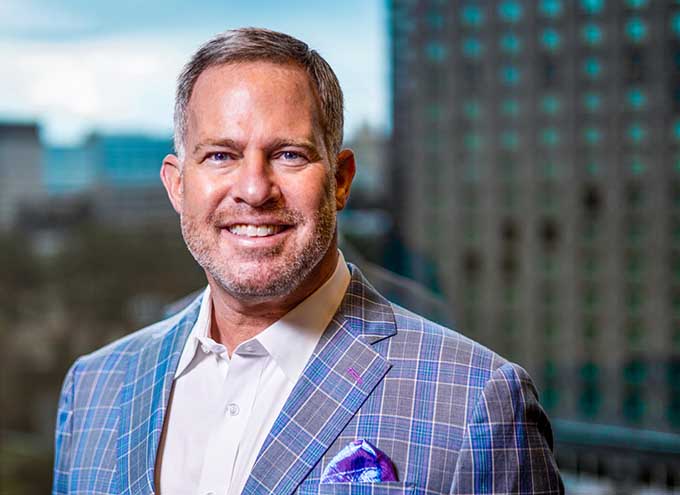 I provide advisory and digital transformation and IT solutions to businesses of all sizes — from start-ups to Fortune 500 companies. I advise C-level executives and key business decision-makers, as well as technology, sales and marketing professionals. My solutions are relevant to any industry, but I primarily focus on the healthcare, financial services, consumer goods, manufacturing and retail sectors.